Its pretty clear out there folks, the media isn't happy about being reminded of TMI and its impacts.  A look at coverage of the worst accident in US nuclear power history indicates that very few local news services covered the anniversary. There was some reasonable coverage in Pennsylvania as activists in Harrisburg worked very hard to put on events there.  Check out the PennLive coverage which includes video, a photo album and many stories.  SciAm and the Bulletin of Atomic Scientists covered the event with stories as well and are linked below.
I want to thank Harvey Wasserman for getting our side of the story out with his  presentation on Democracy Now.  The transcripts of his presentation are below as well.  Its looks like we are finally seeing some kind of plan to create a national campaign as well. Its about time.  I'm sure there will be more on this soon.
There is also quite a mix of news out there.  Probably the biggest story is Japan's plan to shoot down North Korea's next missile test launch.  Talk about going ballistic!  Next is the growing tension over Russia that Bush had been directly instigating.  A major new deal to back off of weapons shield was announced. France announced plans to start compensating nuclear test victims, but the amounts were pitiful indeed. The IAEA's vote for a new head has failed.
On the nuclear power front, in the last week both Kentucky and Minnesota killed an attempt to reopen that state to new nukes. FPL was a no show at hearings covering the growing scandals at Turkey Point.  There's also new legislation being pushed in Vermont to strengthen the requirements in Vt. Yankee's decommissioning fund, plus the battle in Wisconsin over new reactors there is now red hot. Ameren in Missouri was caught trying to pull an anti-nuclear ad that opposes its attempt there to CWIP the state for new reactors.
USEC has claimed that it has garned over $3 billion in new contract support to help it finance its push to build a new enrichment facility.  While there is now a new push to refurbish and open the closed Cotter uranium mill in Colorado.  There is a whole new battle opening up in Canada around a push for more reactors there, and there is also growing concern in Europe around the continued push for more nukes.
Last, but not least is a major victory for Bob Loux in Nevada!  He was exonerated of wrongdoing by a state ethics enquiry.  Its not clear yet if he will be allowed to have his job back as the point man who has been fighting Yucca Mountain for the last 20 years, but at least its clear that the attack on Bob was more witch hunt than anything!
A whole lot of news never gets mentioned in this intro, so its always worth scanning the stories. And note, that I just don't have enough time to ever priortize stories so many times the very best articles are buried down further as everything is posted from latest to earliest timewise.
---
Top Nuclear Stories Index
---
Nuclear Reactor News
Nuclear plants at a crossroads – NJ.com
South and central New Jersey are Ground Zero, so to speak, concerning the future of aging U.S. nuclear electricity plants.
The nation's oldest operating commercial plant, Oyster Creek in Lacy Township, awaits its fate, with its initial 40-year license set to expire this year. Meanwhile, PSEG Nuclear took official steps this month to extend the licenses of its three Salem County plants.
And, Saturday was the 30th anniversary of the Three Mile Island accident in Pennsylvania. While it resulted in the meltdown of a reactor core, the containment walls worked. The U.S. nuclear industry still can point to a safety record that traces no deaths directly to a plant release.
At Salem, the original license for Unit 1 expires in 2016, the Unit 2 license expires in 2020, and Hope Creek is licensed until 2026. The Nuclear Regulatory Commission requires considerable lead time for relicensing, and there should be sufficient time to answer questions from citizens, experts and the NRC itself.
PhillyBurbs:Â  Vivid memories of TMI for Bucks residents
Sharon Pfeiffer remembers March 28, 1979, like it was yesterday. So does her husband, Ron.
The couple now lives in Horsham, but on that day, had a home in Palmyra, Pa., near Three Mile Island, a nuclear power plant near Harrisburg, which had the worst nuclear accident in United States history 30 years ago Saturday. The main water pumps in Reactor 2 failed at the plant, along the Susquehanna River. The reactor core melted down, but the containment walls did their job, according to news accounts at the time.
"I have very vivid memories of that day. My husband was at work and I had just dropped off our daughter, who was then 6 years old, who had a field trip to, of all places, the airport, which was right next to Three Mile Island," Sharon Pfeiffer said.
FPL officials a no-show at Turkey Point forum – Pinecrest / Bays – MiamiHerald.com
Leaders and residents discuss concerns over Turkey Point and utility lines even though Florida Power & Light officials declined to attend a meeting.
If you go | Nuclear Regulatory Commission meetings
What: April 23 Nuclear Regulatory Commission meeting: FPL permits
Where: Keys Gate Golf Club, 2300 Palm Dr., Homestead
For information: Miami-Dade County Commissioner Katy Sorenson's office, 305-375-5218
What: April 28 Nuclear Regulatory Commission meeting: Turkey Point evaluation
Where: Homestead City Hall, 790 N. Homestead Blvd.
For information: Commissioner Katy Sorenson's office, 305-375-5218
Residents and elected officials, armed with questions about safety at the Turkey Point nuclear power station east of Homestead, left with no answers Thursday after Florida Power & Light executives did not appear at a community forum in Cutler Bay.
Organized by Miami-Dade County Commissioner Katy Sorenson, the event at the South Dade Government Center, 10710 SW 211th St., was intended to provide citizens with information about safety practices at Turkey Point.

Three Mile Island Thirty Years Later : NPR
Thirty years ago Saturday, people central Pennsylvania awoke to an alarming bulletin. A malfunction had occurred in the reactor's cooling system in Unit 2. Radiation an alarming word was reportedly leaking.
Host Scott Simon reflects on the 30th anniversary of the accident at the Three Mile Island nuclear power plant in Pennsylvania. He also checks in with Alan McDonald, nuclear analyst for the International Atomic Energy Agency and Dan Reicher, Google's director of climate change and energy initiative, about the current and future use of nuclear energy in the U.S.
Democracy Now! | Three Mile Island: 30th Anniversary of the Worst Nuclear Accident in US History
Thirty years ago this Saturday, the Three Mile Island nuclear reactor at Harrisburg, Pennsylvania malfunctioned, sparking a meltdown that resulted in the release of radioactivity. It was the worst nuclear accident in US history. The accident at Three Mile Island fueled the nuclear debate in this country that continues to rage to this day. We speak with anti-nuclear activist Harvey Wasserman. [includes rush transcript]
FACTBOX-Key facts on French nuclear power giants | Reuters
France is banking on 3-1/2 decades of civil nuclear use at home, and three domestic companies with atomic expertise and a global scale to spearhead a worldwide nuclear power rebirth.
This is a list of key facts on power group EDF, nuclear reactor maker Areva, and gas and electricity group GDF Suez.
Nuke plant protest slated | Asbury Park Press
The Oyster Creek nuclear power plant was originally built to last 20 years, then they extended it to 40 years and now they want to extend it to 60 years. There is a preponderance of evidence showing there are great risks at stake in keeping this facility going.
A rally will be held in Huddy Park in Toms River from noon to 4 p.m. Saturday to protest the relicensing of the plant.
It has been proven it is hazardous to the environment and is an accident waiting to happen. In this day and age when we are seeking more efficient and sustainable alternatives to energy, it is unconscionable that this plant be allowed to continue.
Three Mile Island three decades later: Scientific American Blog
It will be exactly 30 years tomorrow since the nation's worst commercial nuclear accident occurred on a three-mile (five kilometer) slip of land in the Susquehanna River in the shadow of Harrisburg, Pa. Until that day, few people had ever heard of Three Mile Island now there are few who haven't.
Once a majestic symbol of nuclear power, the plant would become synonymous with its dangers after one of its two reactors the newer one, known as Unit 2 nearly melted down on March 28, 1979, just months after it was fired up.
Three Mile Island, the NRC and Obama
It was thirty years ago this week that the Unit 2 reactor of the Three Mile Island (TMI) nuclear power plant began a partial meltdown. As its fuel rods began to burn out of control, a hydrogen bubble formed, causing a small explosion.
Christian Parenti: Thirty years after the Three Mile Island partial meltdown, the real nuclear power threat is the relicensing of old plants.
During the accident, plant operators were myopically glued to their instruments, which were incorrectly indicating that a crucial pressure valve was closed. In fact, it was open and draining coolant from the plant's core, thus causing it to burn out of control. When the shift changed, someone on the new crew had the presence of mind to check the temperature on the reactor's effluent pipe. It was way too hot. That meant the crucial pressure valve–which read "closed" on the monitors–was actually wide open.
The crisis was eventually brought under control. How narrow the margin of error. That accident was bad–43,000 curies of krypton radiation were released–but it could have been catastrophic.

LancasterOnline.com: Nuclear's comeback isn't cheered by all
The nuclear accident at Three Mile Island was "a really hard, cold slap in the face for the industry" and a call to increased safety.
That's the feeling of Tom Kauffman of the Washington, D.C.-based Nuclear Energy Institute, a policy group that promotes the benefits of nuclear energy.
Kauffman, who in 1979 was an operator at TMI, spoke with reporters recently to discuss the 30th anniversary of the accident, its effect on the industry, lessons learned and nuclear power's future.
Nuclear power costs an issue in tight-fisted era
Wake up and good morning. Is the nuclear power industry's renaissance getting backburnered? After a flurry of activity and 26 high-profile deals announced in recent years to build a new generation of nuclear power plants, fresh doubts are emerging. That's important to Florida where two nuclear power projects intended to generate electricity — one by Progress Energy in Levy County north of Tampa Bay and another by FPL Group in south Florida — have been in the fast lane but are starting to hit some bumps.
A Dow Jones story suggests (subscription required) the U.S. nuclear power sector may have a "few more years in the dark ages" before its long-promised resurgence. Despite nuclear power's improved image, its rising appeal as an alternative to air-polluting coal- and oil-fired power plants, and President Barack Obama's saying nuclear has a place in any plan to reduce greenhouse-gas emissions by 80 percent by 2050, nukes are still struggling to win complete government and market support.
FPL Absent From Turkey Point Safety Meeting – cbs4.com
Louise Lockwood has lived in Whispering Pines for 50 years. She says she's always worried about how close the Turkey Point Nuclear Power Plant is to her home.
"If anything happens we're right there," said Lockwood.
When our news partners at the Miami Herald reported a top-level plant employee resigned in protest last year, because managers allegedly wanted him to re-start a nuclear reactor before it was safe to do so, Lockwood immediately wanted to hear from the plant's owner, Florida Power and Light.
RWE, Vattenfall must shut down Biblis, Brunsbuettel | Reuters
Germany's Federal Administrative Court has ruled that utilities RWE and Vattenfall may not extend the lifespan of their Biblis A and Brunsbuettel nuclear power plants as they had sought.
The utilities had planned to transfer allowances to produce power at the Muelheim-Kaerlich nuclear power plant to Biblis A and Brunsbuettel and thus operate the power plants longer than initially planned.
Prince George Citizen – Environmentalists say Alberta government's nuclear report is 'fraudulent'
Environmentalists are calling an Alberta government document aimed at giving people an unbiased look at the possibility of nuclear power in the province "fraudulent."
The report, released Thursday, doesn't make any recommendations on the hotly contested question but is a "factual report" that allows a fully informed discussion, said Energy Minister Mel Knight.
Not so, said Gordon Edwards, president of the Canadian Coalition for Nuclear Responsibility.
Site for nuclear plant on hold
Bruce Power has temporarily withdrawn its application to prepare a site for a nuclear power plant near Peace River, and is now considering a second site.
In a letter to the Canadian Nuclear Safety Commission, the nuclear power company says a new site was chosen partly because concerns were raised about an aquifer near the first location. The second site is on the west bank of the Peace River, about 30 kilometres north of the town. The original site is on the northeast shore of Lac Cardinal, about 30 kilometres west of the town. It was selected by Energy Alberta, which Bruce Power bought last March.
Report kicks off Peace River nuclear power debate
The provincial government is expected to release a report today on nuclear power, officially launching a public debate on whether Alberta should allow Bruce Power to build a reactor near Peace River.
"There's nothing in it that indicates what the province should do, one way or another," Energy Minister Mel Knight said Wednesday.
The report, written by a panel of experts assigned to the task last April, sets out a framework for discussion.
Next month, the province will start to survey people online and in groups of interested parties to gauge public reaction.
The Associated Press: A timeline of major events in nuclear power
_ 1955: A U.S. government reactor makes Arco, Idaho, the world's first town electrified by nuclear power.
_ 1957: The U.S.' first commercial nuclear power plant becomes operational in Shippingport, Pa. (Nuclear reactors were already in service in the Soviet Union and the United Kingdom). It was retired in 1982.
_ March 29, 1979: Three Mile Island Unit 2 in Middletown, Pa., melts down. No one was killed or seriously injured that day, but the public relations disaster sets back the industry for decades.
_ April 26, 1986: Chernobyl nuclear power plant explodes in Soviet Ukraine, killing thousands. A radioactive cloud floats over much of Europe and large areas of Ukraine, Russia and Belarus are contaminated.
_ 1996: The U.S.' last new reactor comes online at Watts Bar nuclear power plant near Spring City, Tenn. It took 22 years to finish Unit 1 and Unit 2 remains unfinished, becoming a poster child of the industry's inefficiency.
_ 2001: Worries about terrorist plots against nuclear power plants prompts new security measures. Governors send National Guard troops to watch over plants as public confidence about the safety of the installations drops.
_ 2002: Employees discover an acid leak after it nearly ate through a reactor vessel cap at the Davis-Besse plant in Oak Harbor, Ohio. Owner FirstEnergy Corp. pays a record $28 million fine and juries convict two plant employees of hiding the corrosion.
_ 2007: The U.S. Nuclear Regulatory Commission receives first full power plant application in 28 years. NRG Energy Inc.'s proposal for two reactors near Bay City, Texas, is one of 26 licenses pending at the agency.
_ February 2009: President Barack Obama calls for a cap on greenhouse gas emissions. The proposal would almost certainly raise the cost to operate coal- and gas-fired plants and is seen as a boost for nuclear energy.
Nuke plant foes call for temporary shutdown | APP.com | Asbury Park Press
The Oyster Creek nuclear power plant in Lacey should be shut down temporarily when its operating license expires on April 9 unless the U.S. Nuclear Regulatory Commission has renewed the license by then, according to opponents.
Advertisement
A lawyer for six local, state and national groups fighting a proposed 20-year license renewal for Oyster Creek asked the NRC Tuesday for the shutdown and an open public meeting on the results of an NRC inspection under way.
The letter cited issues including the adequacy of a recent Exelon 3-D analysis of the drywell, a corroded steel radiation barrier surrounding Oyster Creek's nuclear reactor vessel.
But the NRC decided in 2004 that the now 39-year-old plant can keep operating past April 9 if Exelon's license renewal application is still being reviewed, according to Neil A. Sheehan, an NRC spokesman.
Three Mile Island – Patriot-News Special Projects – PennLive.com
Dick Thornburgh had a full plate that Wednesday.
Two months into his term as governor, there had been an early morning accident at Three Mile Island.
Thornburgh, who earned a degree in engineering before going to law school, knew immediately that this was a crisis. But with no actionable information in hand, he returned to a meeting with lawmakers while top aides worked to get a handle on the problem.
"Till I had some sense of what this involved, I didn't want to alarm anybody or comfort them," Thornburgh said in an interview recently.
Behind the scenes of Three Mile Island | Bulletin of the Atomic Scientists
Shortly after I arrived at the Nuclear Regulatory Commission (NRC)'s headquarters in Washington, D.C., at 9 a.m. on Wednesday, March 28, 1979, I got a call from the commission's emergency center in Bethesda, Maryland. The number two reactor at the Three Mile Island nuclear plant in Pennsylvania had declared a general emergency. There weren't supposed to be serious accidents at nuclear power plants and having to deal with one led to some, let us say, out-of-the-ordinary, and even absurd, behavior.
NRC Chairman Joe Hendrie was with his daughter, who was undergoing dental surgery. As the senior commissioner on duty, I took over the first day and arranged for the Bethesda staff to brief the commissioners–Peter Bradford, Richard Kennedy, and myself. The other commissioner, John Ahearne, had gone off on his own to Bethesda. The lawyers said we had to keep a transcript, as the meeting was not public. I thought this would interfere with serious discussion, so I opened the door and pronounced the meeting public.
Exelon chooses ABWR design for Texas nuclear plan | Reuters
Exelon Corp, the nation's largest operator of nuclear plants, has selected an alternate technology from GE Hitachi Nuclear Energy (GE.N) for a proposed Texas nuclear plant, the company said Thursday.
Exelon spokesman Craig Nesbit said the company signed an agreement with Hitachi to develop two 1,350-megawatt Advanced Boiling Water Reactors (ABWR) in Victoria County, Texas.
Whitehaven News | Nuclear row – residents will quit village
An action group has now been set up to fight plans to build the plant at Layriggs Farm in Kirksanton.
A private vote carried out by campaigners found that 90 per cent of villagers said they would leave Kirksanton if the nuclear power station was built. Construction would leave 75 residents living less than half-a-mile from the plant.
Furious homeowners crammed into the village hall yesterday to voice their fears at what marks the beginning of a two-year consultation process.
Fears over the impact on house prices and damage to tourism were also aired.
India's Nuclear Power Plans to Borrow 3 Billion Euros  – Bloomberg.com
Nuclear Power Corp. of India plans to raise 3 billion euros ($4 billion) in overseas debt to fund a project to be built in partnership with Areva SA, the world's biggest maker of atomic reactors.
Mumbai-based Nuclear Power, the state-run monopoly atomic energy producer, received bids from 15 international banks, including 10 French institutions, for the loan, Chairman Shreyans Kumar Jain said in a telephone interview.
Our expression was for 3 billion euros but we have got commitments for 8 billion euros, he said.
Senate hearing reviews lessons of TMI-2 nuclear accident
The US Nuclear Regulatory Commission moved too quickly to license too many reactors in the years before the March 1979 Three Mile Island-2 accident, former NRC commissioner Peter Bradford told a Senate panel March 24. Bradford, now an adjunct professor at the Institute for Energy and the Environment at the Vermont Law School, testified that one of the lessons from the accident was that "nuclear power is least safe when complacency and pressure to expedite are highest." Other witnesses told the Senate Environment and Public Works Subcommittee on Clean Air and Nuclear Safety that the industry and regulators must remain vigilant and guard against becoming complacent. NRC Chairman Dale Klein and the other three commissioners said revisions to emergency preparedness planning, modifications to plant control room equipment, better operator training and changes to the agency's enforcement authority have improved safety conditions in the industry. Marvin Fertel, the president and CEO of the Nuclear Energy Institute, said the creation of the Institute of Nuclear Power Operations nine months after the accident helped the industry to "strive for excellence" in plant operations rather than just meet the minimum regulatory requirements.
---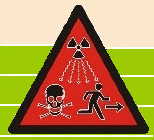 Nuclear Health and Safety News
French nuclear bomb victims get payouts while British veterans are ignored – mirror.co.uk
French victims of nuclear bomb testing are getting a multimillion-pound payout… while British veterans are still being ignored.
This week the French government announced it was "time to be true to its conscience" and revealed a £9million compensation package.
In Britain the Ministry of Defence continues to fight claims by veterans who suffer health problems such as cancers, skin conditions, bone disorders and 10 times the normal rate of birth defects in their children.
But after more than 40 years of similar denials, the authorities in France have agreed to pay out to veterans and civilians who fell ill following tests in the Pacific.
Rules set for radiation detection at Holliston waste transfer site – Framingham, MA – The MetroWest Daily News
After nearly three years of work, the Board of Health has finalized its rules for detecting radioactive material at the Covanta waste transfer in town.
Health Director Ann McCobb said the agreement will likely be signed at the board's April 2 meeting.
The last issue to be settled was the placement of radiation detectors where trucks enter and exit the station on Washington Street. Board members decided to keep them where they are now.
The board's consultant, who was analyzing the detectors' placement, wrote in a report that one pair of detectors on the outbound scale for trucks could be moved for the best possible monitoring. However, health officials said the consultant also assured them the pair of detectors in question will do a very good job discerning radiation in its current location.
Flats "hero" is gone, but his cause lives on – The Denver Post
The Charlie Wolf Act would smooth the way for ailing nuclear-weapons workers.
Charlie Wolf of Highlands Ranch, shown with his wife, Kathy, in 2008, died this year after years of fighting the U.S. government over his brain cancer, which he blamed on his work at Rocky Flats. (Photo courtesy of Wolf family )
The nuclear bombs Charlie Wolf built helped win the Cold War. But his toughest battles came afterward, when he applied to a troubled federal compensation program intended for those whose top-secret work made them sick.
Wolf, who worked for a time overseeing the dismantling of the Rocky Flats nuclear-weapons facility northwest of Denver, wound up battling a bureaucratic morass for more than six years while fighting brain cancer that was supposed to have killed him in six months, trying to prove that he qualified for financial and medical aid.
Old drywall corrosion report worries DEP | Asbury Park Press
State inspectors were concerned that an early report last year on a corroded steel radiation barrier at the Oyster Creek nuclear power plant in Lacey "withheld important and significant information from the public," according to a U.S. Nuclear Regulatory Commission e-mail.
The e-mail said that state inspectors cited standing water in an area that was supposed to be dry and that there was no proof that the barrier was not rusting.
State inspectors also expressed concern about the time it would take to issue a public inspection report, which was in effect a "gag order" on them, according to the Nov. 18 e-mail from John Richmond, an NRC inspector. The final report was issued Jan. 21.
Opponents of the nuclear plant say the e-mail shows ongoing problems that are being hidden from the public.
'Atomic guinea pigs' | Wichita Eagle
The check stub and a notification letter rest in a file stuffed with Salina resident James Trepoy's military paperwork.
The sum — a whopping $75,000 — initially made Trepoy afraid to cash the check. Then he kept the money in the bank for a time, fearing someone had made a mistake and he would get a call to send it back.
The letter accompanying the check looked official enough, on letterhead from the U.S. Department of Justice, Civil Division, in Washington, D.C.
"This is to inform you that your claim for compensation under the Radiation Exposure Compensation Program has been approved," the letter read.
Trepoy, 88, is among an estimated group of more than 200,000 former soldiers who witnessed above-ground and undersea atomic tests conducted between 1945 and 1963.

BBC NEWS | Chinese 'find' radioactive ball
Chinese officials say that potentially deadly radioactive material lost in north-western Shaanxi province may have been found at a steel mill.
Officials told the BBC that they had detected what may be the missing Caesium-137, adding that it may have been melted down.
The Caesium-137, encased in lead, was lost this week when workers at a cement plant demolished an old factory.
The material was part of a measuring instrument and is extremely dangerous.
BBC NEWS | Scotland | Nuclear tests castle falling down

A Highland castle attacked by Oliver Cromwell's New Model Army and later a site of experiments on radioactive liquid is at risk of collapse.
Engineers have carried out a structural survey of 16th Century Dounreay Castle following concerns over safety.
They said the ruins, which form part of the estate now managed by the Nuclear Decommissioning Authority, had badly eroded lintels and precarious masonry.
Historic Scotland has been informed of the latest survey results.
AFP: Marshalls chases US nuclear compensation
The Marshall Islands is pressing the United States for more compensation for the damage caused by nuclear tests, officials said Thursday, after France announced it would pay its own victims.
The United States conducted 67 atomic weapons tests on the atolls of Bikini and Enewetak in the Marshall Islands between 1946 and 1958.
Residents of the atolls and nearby areas were evacuated during the testing, and Washington has paid out more than 500 million dollars in compensation for health and other problems.
But the western Pacific nation is seeking another two billion dollars after the Marshall Islands Nuclear Claims Tribunal ran out of money.
$1.4M for beryllium cases | www.azstarnet.com
The federal government paid a total of $1.4 million to compensate or care for victims of beryllium disease associated with a Tucson manufacturing site.
The U.S. Department of Labor announced this week that it has paid more than $100 million in benefits to 1,583 Arizona residents under the Energy Employees Occupational Illness Compensation Program Act.
French nuclear test compensation too little, too late, says veterans group
A ten-million euro compensation package for the victims of nuclear test is being described as "peanuts".
The French Defence minister Herva Morin has outlined the main points of a proposed Bill to compensate, for the first time, victims of nuclear testing conducted by France both in Algeria and later in French Polynesia, between 1966 and 1996.
Roland Oldham, the president of the French Polynesian nuclear test veterans  group, Mururoa o Tatou, says the deal is a bad joke.
They announce a few million like that, just like we should be very happy, we should drop on our knees and say thank you to the French Government. But that's not the case at all, because it's peanuts , it really is peanuts when you compare how the French government spends a lot of money on defence.

Nuclear safety: Now and forever – Brantford Expositor – Ontario, CA
It is only logical that safety, security and the management of radioactive waste would concern local residents as we learn of Bruce Power's plans for our region. These are issues which are of concern to people around the world, particularly those living in close proximity to nuclear facilities.
With regard to potential terrorist attacks, Monte Sonnenberg noted in Friday's article, "Bruce Power takes the occasion of these meetings to boast of its readiness in the face of all threats." Bruce Power's informational literature includes a photo of a security team and vehicle deployed at their Tiverton plant.
While the swat team and armoured vehicle may inspire confidence today, let's remember that these paramilitary commandos must keep this radioactive material secure for thousands of years. Bruce Power's own Fact Sheet #5 informs us that "The required isolation period may be for tens, hundreds or even thousands of years depending upon the radioisotopes present in the waste and their concentration."
Last week, Britain's Oxford Research Group think tank released a paper for the Institute for Public Policy Research warning that the new generation reactors, like the three models short-listed for Nanticoke, risk proliferation that could lead to "nuclear anarchy." The report notes that the new type of reactor produces large amounts of plutonium as a by-product. Plutonium is used to make the most efficient nuclear weapons.
---
NRC News
NRC racing to answer questions on depleted uranium at Piketon | chillicothegazette.com | Chillicothe Gazette
The Nuclear Regulatory Commission is rushing to meet an April 2 deadline to turn over stacks of internal documents on a recent reclassification of depleted uranium.
Advertisement
The NRC now considers it the least hazardous type of low-level radioactive waste, even in large quantities.
Members of Congress have demanded the documents because they believe the agency's March 18 decision disregards the risk to public health.
The change would allow federal facilities and companies around the country to dispose of more than 1 million tons of depleted uranium in Utah and Texas.
---
Nuclear Fuel Cycle News
Uranium mine now under native title | The Australian
THE largest native title claim in South Australia, covering a uranium mine and the iconic Wilpena Pound rock basin, will be signed off today by the Federal Court in Adelaide, in a move welcomed by state and federal governments.
The court is expected to formally recognise claims made by the Adnyamathanha Aboriginal people to more than 41,000sqkm of land in the Flinders and Gammon Ranges and surrounding areas, about 350km north of Adelaide.
The claim by the Adnyamathanha people was lodged in 1994 after the landmark Mabo judgment in the High Court, recognising the existence of native title.
Attorney-General Robert McClelland said today's sign-off by the courts, which has been agreed by the state Government, pastoralists and mining companies, marked a "significant achievement for all parties".
TheSouthern.com – Uranium enriched at Paducah plant
The nation's only uranium enrichment facility sits in Paducah.
For 52 years the plant, now owned by United States Enrichment Corp., has been in the business of enriching uranium.
When it first went online, the plant served the U.S. military in its production of nuclear weapons, but in the mid-1960s the mission shifted to electricity production. Representatives say that's been its sole purpose since.
Today, the USEC plant serves as a middle man in the process of fueling nuclear reactors for electricity production.
Spokeswoman Georgann Lookofsky said the plant receives mined uranium and then proceeds to refine it for use in a reactor.
Canon City Daily Record – Reaction mixed to Cotter's intentions
Reactions to Cotter Corp.'s announcement of plans to begin refurbishing the uranium mill south of Canon City were mixed Friday.
My first reaction was this is not going to happen, said Carol Dunn, co-chair of Colorado Citizens Against Toxic Waste. I was a little surprised by their decision.
Cotter will send a letter Tuesday to the Colorado Department of Public Health and Environment announcing their intent to apply for a license amendment that would allow them to begin refurbishment of the facility. The company hopes to begin processing uranium again in August 2014.
There is a formal process, said Steve Tarlton, radiation management leader for CDPHE.
UN offers aid for Bolivia to exploit uranium_English_Xinhua
The United Nations announced on Friday its disposition to cooperate with Bolivia on the exploration and exploitation of uranium mines.
The official in charge of the UN atomic energy program, Mohamed El-Baradei, said after a meeting with Bolivian President Evo Morales that apart from the exploration of uranium mines, the Bolivian government is also evaluating the UN aid programs of health, animals diseases, improvements of the agriculture production, sustainable use of the water resources.
El-Baradei said the meeting was positive and that the UN seeks to carry out projects of nuclear development in Bolivia, adding that they are programs of science and technology transfer.
Bolivia has uranium bed, but the government has classified the information as "reserved."
Navajo uranium miners push for fair compensation: – Farmington Daily Times

They're uniting in an effort to influence the federal government to act.
Former workers of the region's uranium mines and their families will tell their stories today at a town-hall style meeting dubbed "Families of Uranium workers United," in Teec Nos Pos, Ariz. Their saga includes countless incidents of birth defects, lung cancer and kidney disease, which were a result of radon exposure from the uranium mines.
It's a push to encourage federal legislators to amend the Radiation Exposure Compensation Act.
"We're expecting 1,000 people," said Phil Harrison, Council Delegate for Red Valley/Cove Chapter of the Navajo Nation. "We'll be satisfied if we can get that many people there."
The fight for fair compensation has gone on for decades.
ksl.com – Author: Utah paid huge price for uranium
An author who crisscrossed the planet tracing the history of uranium says Utah plays a central role in the story. Utahns shared in the early benefits and paid a huge price in the end: it's a reversal of fortune documented in a new book called "Uranium."
Recreationists in southeastern Utah generally don't realize many of their roads and trails were laid down by uranium prospectors in the 1950s. "Probably no state in the country has had more of an experience with uranium than Utah," author Tom Zoellner said.
Zoellner has traced the uranium story all around the world. His book "Uranium" gives Utah a key role, for good or ill.
"This was home of the last true mineral rush in the American West, and it was infused with kind of these Utopian ideas, and kind of a strong sense of patriotism, and also a strong profit motive," he said.
USEC gets $3.3 bln in commitments for centrifuge plant |Reuters
* Says commitments from 10 customers
* Customers include utilities in Asia, Europe, North America
March 27 (Reuters) – Uranium fuel supplier USEC Inc (USU.N) said it had commitments worth $3.3. billion from 10 customers for a substantial portion of production at its American centrifuge plant.
The commitments from customers, including utilities in the United States, Europe and Asia, represent both accepted offers and signed contracts, which are of varying length extending as far as 2026, USEC said.
The centrifuge plant is being constructed in Piketon, Ohio, and the company has already invested more than $1.2 billion on it.
AFP: France's Areva signs uranium deal with DR Congo
French nuclear giant Areva signed a deal Thursday to develop uranium mining in the Democratic Republic of Congo, during a visit by President Nicolas Sarkozy to Kinshasa.
"By its size and geological profile, the Democratic Republic of Congo offers significant uranium potential," the state-controlled firm said in a statement released in Paris.
A survey of potential sites will be carried out in the DR Congo, which has vast reserves of diamonds, gold, copper and cobalt.
Uranium site to be cleansed | smh.com.au
AFTER years of public pressure, the NSW Government yesterday agreed to a thorough clean-up of radioactive land in Hunters Hill.
It will dig out thousands of tonnes of contaminated dirt and uranium tailings from the site of a former uranium smelter by the end of next year, supervised by an independent auditor. It will then sell the waterside land in Nelson Parade for housing if it is declared safe.
At least six people who have lived on or near the radioactive section of the street have died of cancer, though there is no proven link between the elevated radiation levels and their deaths.
---
Nuclear Waste News
Kyiv Post»Emergency Ministry expects to begin storing radioactive waste in storage facility at Chornobyl Nuclear Plant in June-August
The Ministry of Emergency Situations and protection of the Population against the aftermath of the Chornobyl Nuclear Catastrophe expects to begin storing the radioactive waste that accumulated as a result of the accident at the Chornobyl nuclear power plant in the specially equipped near-surface facility for storage of solid nuclear waste at the Chornobyl nuclear plant in the period of June-August 2009
Emergency Situations Minister Volodymyr Shandra announced this at a press conference.
FACTBOX-Key facts on radioactive waste | Reuters
It takes hundreds of thousands of years for spent nuclear fuel to become non-radioactive and its storage is becoming a crucial issue as dozens of new nuclear reactors look set to come online in coming decades.
About 90 percent of waste has low levels of radioactivity, but the rest requires shielding and special disposal, so.
Here are key facts on radioactive waste.
High-level nuclear waste may be disposed of at Vaalputs
South Africa's sole nuclear waste management site, Vaalputs, in the Northern Cape, was likely to house high-level waste within the next ten years, the Nuclear Energy Corporation of South Africa (Necsa) said on Wednesday.
Speaking at Vaalputs, CEO Rob Adams said that the site currently only dealt with low and intermediate level waste from the Koeberg nuclear power station, in Cape Town.
However, South Africa would need a fully operational high-level waste management site by 2070 to deal with spent fuel accumulated at Pelindaba and Koeberg. The high-level waste was currently being stored at underground facilities at Pelindaba and Koeberg, respectively.
Protest marks WIPP anniversary
The Waste Isolation Pilot Plant near Carlsbad opened 10 years ago Thursday, and a decade later the storage of radioactive waste there continues to draw protests.
Radioactive waste is stored at WIPP nearly 22 hundred feet under the southeastern New Mexico desert.
Ethics panel exonerates Loux on 3-2 vote | NevadaAppeal.com
The Nevada Commission on Ethics Thursday cleared former Nuclear Projects Director Bob Loux of charges he broke the rules by raising his own pay.
They did so on a 3-2 vote with the majority pointing out that the charges levied against him were wrong because they said he raised his own pay above the legislatively approved  amount.
Commissioners George Keele, Don Classic and James Shaw all agreed the legislature doesn't approve specific salaries for non-classified state employees in the governor's office.
It should have said, did he give himself a pay raise above the governor's approved salary, said Klassic.
---
Nuclear Policy News
Foreign policy wonks whack nuclear energy
Nonproliferation dangers trump global warming benefits
radiationThe foreign policy establishment struck a nerve with the nuclear industry this week with a long report attacking the future of the global nuclear industry. The report, which has the provocative title "Nuclear Energy: Rebirth or Resuscitation [PDF file], is published by the Carnegie Endowment. It is the latest in a series of mostly critical analyses [transcript, video] which raise the issues of nonproliferation first and cost second without offering plausible alternatives or solutions. The report's author has also testified before Congress that the defined contribution of nuclear energy to address the problem of global warming is an illusion.
Judge overrules request by Ameren to stop TV ads – Belleville News-Democrat
A federal judge has overruled a request from AmerenUE to stop television ads in opposition to a proposed new nuclear plant.
The ads were paid for by industrial users of electricity, led by Noranda Aluminum. They're opposed to AmerenUE's attempts to change Missouri law so it can charge consumers for some costs of a new nuclear facility while the plant is being built. Current law doesn't allow utility companies to pass expenses on to consumers until after a plant is running.
The Ameren-backed proposal faces a vote in a Missouri Senate committee Tuesday.
Vt. House passes decommissioning bill | The Burlington Free Press
It's on to the Vermont Senate for a bill that would require the Vermont Yankee nuclear plant's owners to strengthen the fund set aside for dismantling the reactor when it stops operating.
The House on Friday gave the decommissioning bill final passage on a 93-46 roll call vote. Gov. Jim Douglas opposes the bill, and 93 votes would leave backers of the two-thirds majority they would need to override a gubernatorial veto.
The bill would require Vermont Yankee owner Entergy Nuclear to pay more than $350 million into the decommissioning fund during the next decade.
Bruce Power gets people talking about nuclear power – Meadow Lake Progress – Saskatchewan, CA
There is a buzz around northwest Saskatchewan now that Bruce Power has made its presence known.
Last week, the Ontario-based nuclear power company held three public open houses in the area to update residents about plans to build a nuclear power plant along the North Saskatchewan River.
The open houses, held in Prince Albert, North Battleford and Lloydminster late last week, came alongside meetings organized by grassroots organization Save Our Saskatchewan (SOS) which aimed to shed light on what nuclear power is and the effect it will have on the province.
In the last month SOS has held meetings in Paradise Hill, North Battleford, Prince Albert, Shellbrook, and most recently Hillmond on Monday night.
Following the latest SOS meeting, secretary Meggan Hougham said the group is making a lot of headway.
We had a really good turnout again at this meeting, she said.
There were a lot of good questions and debate. People have the same negative concerns but some people asked pro questions. We are working hard to get out and give people answers.
AFP: UN atomic agency fails to agree on new chief
The UN atomic watchdog reopened the race for its new director general on Friday after neither of the two previous candidates won sufficient votes for victory.
Member states of the International Atomic Energy Agency now have four weeks to nominate new candidates, with a new election expected some time in May.
"The slate of candidates is considered to have been wiped clean," the chairwoman of the International Atomic Energy Agency's 35-member board, Taous Feroukhi, told reporters after a crunch vote between Yukiya Amano of Japan or Abdul Samad Minty of South Africa produced no clear winner.
State House energy panel votes no on lifting nuclear ban
A state law prevents new nuclear power plants from being built in Minnesota, and some say that means nuclear can't even be part of a discussion about the state's future energy needs.
An effort to change that suffered a setback Thursday, when members of a House energy committee voted down a bill that would lift the ban.
Nuclear power: mainstay for S.C.
Anyone who believes that nuclear power in the United States is in a state of remission hasn't picked up on electricity generation in South Carolina recently. Our economy is poised for growth in years ahead thanks to the stellar performance of the state's nuclear power plants.
Nuclear power is South Carolina's energy mainstay. It accounts for 51.2 percent of the state's electricity, with coal a distant second at 40 percent, according to the U.S. Energy Information Administration. Safe and dependable, nuclear power supplies electricity to one out of every two homes and businesses in South Carolina, without producing any air pollution or greenhouse-gas emissions.
FACTBOX-Key facts on French nuclear power giants | Reuters
France is banking on 3-1/2 decades of civil nuclear use at home, and three domestic companies with atomic expertise and a global scale to spearhead a worldwide nuclear power rebirth.
This is a list of key facts on power group EDF, nuclear reactor maker Areva, and gas and electricity group GDF Suez.
AREVA
AFP: Vote on IAEA chief inconclusive after three rounds
The race for the top job at the UN atomic agency remained open after the first three rounds of voting Thursday, with neither of the two candidates able to secure a convincing lead.
Japanese candidate, Yukiya Amano, 61, had previously been seen as the front-runner to take over from Mohamed ElBaradei, who has headed the International Atomic Energy Agency for the past 12 years.
But Amano failed to secure the necessary two-thirds majority and even lost ground to rival Abdul Samad Minty, 69, from South Africa as the voting process progressed.
The Associated Press: Pro- or anti-nuke? Depends how you ask
Americans' support for nuclear power skidded in polling after the Three Mile Island accident 30 years ago and slipped more after the Chernobyl disaster seven years later. In more recent years, nuclear power has regained popularity, but the level of support depends greatly on survey question wording.
In more than 40 surveys from 1977 through 1990, Cambridge Reports National asked Americans about building more nuclear power plants as a way of "dealing with the energy crisis" and found a high of 58 percent favored it in the first poll.
Wisconsin's Balance of Power: The Campaign to Repeal the Nuclear Moratorium | Center for Media and Democracy
Wisconsin law sets two conditions that must be met before new nuclear power plants can be built in the state. One is that there must be "a federally licensed facility" for high-level nuclear waste. In addition, the proposed nuclear plant "must be economically advantageous to ratepayers."
It's a law that the nuclear power industry doesn't like. Given the near-death of the planned waste storage facility at Yucca Mountain, and the estimated $6 to $12 billion cost (pdf) of building one nuclear reactor — not to mention the lack of interest from private investors and the tanking economy — Wisconsin's law effectively bans new nuclear plants in the state, for the foreseeable future.
A conversation about nuclear power | CITIZEN-TIMES.com | Asheville Citizen-Times
Physicians for Social Responsibility invites the public to "Nuclear Reconsidered" the Start of a Conversation" at 7 p.m. April 6 on the third floor of Owen Hall at UNC Asheville. The League of Women Voters co-sponsor the event with the World Affairs Council and United Nations Association.
Two short films will be shown, each to be followed by discussion and comments from the audience. To set the scene for the conversation, "Building a World Beyond War" will offer rationale for ending war. After a short question and comment period, "Nuclear Weapons and the Human Future" will be the main presentation, followed by discussion.
Two member physicians, Lew Patrie & Don Richardson, will be resource people for questions. Leah Karpen, a member of both Physicians for Social Responsibility and the League of Women Voters, will be the moderator. A member of the league will explain its position on nuclear issues. This event is open to the public at no charge.
Energy Sources Become Political
A battle between clean energy and renewable energy is about to ensue in the state Legislature.
Sen. Lee Constantine, R-Altamonte Springs, has introduced Senate Bill 2490, a measure requiring that 20 percent of the power provided by Florida electric utilities be made with renewable resources such as wind and solar. The standard is supported by Gov. Charlie Crist and recommended by the Florida Public Service Commission.
Sen. Charlie Dean, R-Inverness, recently introduced an alternative measure, SB 2328, that would require utilities to get 20 percent of their power from clean energy sources, including nuclear, by 2020. Progress Energy and Florida Power & Light, the state's largest producers of nuclear power, have lobbied hard for a clean standard.
Alberta gov't to launch debate on nuclear power tomorrow
The government is expected to release a report on nuclear power Thursday, officially launching a provincial debate on whether Alberta will invite Bruce Power to build a reactor near Peace River.
"There's nothing in it that's prescriptive, there's nothing in it that indicates what the province should do, one way or another," Energy Minister Mel Knight said Wednesday.
The report sets out answers to how nuclear reactors work and how such a project might affect the air, water and ground. It also shows how nuclear energy would tie into Alberta's system, Knight said.
Trying to Make Nuclear Power Less Risky – US News and World Report
Thorium is a slightly radioactive element, a cousin of uranium. For the past four decades, in fits and starts, researchers have been testing it as a potentially attractive competitor to uranium as a source of nuclear fuel. Within the nuclear community, it's won a small, devoted following. Up to now, it's had little commercial impact.
Today, however, thorium is getting a serious second look from some powerful global players. With interest in nuclear power soaring, thorium is being re-examined as a potential solution to—or at least a palliative for—some of the industry's daunting problems, particularly the production of hazardous radioactive waste. Advocates say that adding thorium to a nuclear reaction would help reduce the volume of nuclear waste that is produced and help prevent civilian nuclear fuels from being converted into weapons-grade material.
SC regulators deny appeal over nuclear reactors – Forbes.com
An environmental group said Wednesday it may go to court to try to stop South Carolina's largest private utility from building two nuclear reactors after state regulators threw out the group's petition to block the project.
Bob Guild, an attorney who represents Friends of the Earth, said he would review the ruling by the Public Service Commission and could decide to appeal the issue to a circuit court. Guild said he did not know how long the group would have to file an appeal of the panel's decision.
---
Nuclear Weapons News
US army: Israel has 200 to 400 nuclear warheads | Ya Libnan | Lebanon News Live from Beirut
After years of ignoring the Israeli nuclear program which was denounced in 1986 by former nuclear technician Mordechai Vanunu the United States' Department of Defense has acknowledged Israel nuclear power status for the first time.
Israel has neither confirmed nor denied the existence of its own nuclear arsenal, but page 37 of the US Joint Forces Command report recognizes the fact, putting it in the same group as Pakistan, India, China, North Korea, Russia, along with an "emerging Iran," Taiwan, and Japan having "the capability to develop nuclear weapons quickly."
US Nuclear Double Standards – OhmyNews International
In September 2007, Stephen Zunes fell under the spotlight of the mass media following his meeting with the controversial Iranian President Mahmoud Ahmadinejad in New York during his third trip to the US to attend the 62nd session of the United Nations General Assembly.
Dr. Stephen Zunes is a Professor of Politics and International Studies at the University of San Francisco, where he serves as the chairman of Middle Eastern Studies program.
His articles constantly appear in the major media outlets and news websites including Common Dreams, Tikkun Magazine, National Catholic Reporter, Foreign Policy In Focus, Huffington Post, Open Democracy and AlterNet. Zunes also appears on BBC, PBS, NPR and MSNBC as a Middle Eastern studies expert to present his viewpoints, analyses and commentaries on the outstanding issues of conflict in Israel, Pakistan, Afghanistan, Turkey and Iran.
AFP: Medvedev, Obama to agree arms declaration: Kremlin
Russian President Dmitry Medvedev and his US counterpart Barack Obama will next week make a joint declaration on their weapons arsenals, in a step towards renewing a key Cold War disarmament pact, a Kremlin advisor said on Saturday.
Amid hopes of a warming in relations that have seen their worst cooling since the fall of communism, the two leaders are to hold their first meeting on the sidelines of the G20 meeting in London on April 2.
"We will end up with two presidential declarations — a general one about Russian-American relations and one about strategic offensive arms," Medvedev's foreign policy advisor Sergei Prikhodko said.
BBC NEWS | Japan to 'destroy' N Korea rocket
Japan says it is deploying missile interceptors to destroy any parts of a North Korean rocket that might fall on its territory.
North Korea has said it will launch a satellite into orbit next month.
South Korea, Japan and the US say the launch is cover for a test of the Taepodong-2 ballistic missile.
The US said a launch would violate UN Security Council resolutions. Russia said North Korea should "abstain" from testing any missiles.
Senator seeks to ratify nuclear test ban pact | Politics | Reuters
The chairman of the U.S. Senate Foreign Relations Committee, John Kerry, said on Friday he had begun laying the groundwork for Senate ratification of a global pact banning nuclear tests.
The Comprehensive Nuclear Test Ban Treaty was rejected by the Senate a decade ago. President Barack Obama said during his campaign that he would seek to get it ratified. But ratification is up to the Senate, where two-thirds approval is required.
"We are very close … We don't have that many votes to win over to win," Kerry told a conference on U.S. policy toward Russia. "But they are serious folks and we are going to have to persuade them."
BBC NEWS | | China fury at US military report
Beijing has reacted angrily to a Pentagon report on China's military power, which claimed it was altering the military balance in Asia.
A foreign ministry spokesman called it a "gross distortion of the facts", and urged an end to "Cold War thinking".
In its annual report to Congress, the Pentagon said China was developing "disruptive" technologies for nuclear, space and cyber warfare.
It could be used to enforce claims over disputed territories, the report said.
The Associated Press: International leaders urge Obama to back nuke ban
President Barack Obama's first meeting next week with Russian President Dmitry Medvedev is a historic opportunity to set a course for the elimination of nuclear weapons worldwide, a group of some 100 international leaders said Thursday.
Obama and Medvedev, who will meet in London on the eve of a summit on the world economic crisis, should begin by agreeing on dramatic reductions of U.S. and Russian nuclear arsenals, the Global Zero group said in a letter delivered to the White House.
The group includes former Sen. Chuck Hagel, R-Neb., former U.S. negotiator Richard Burt, former U.S. Ambassador to Russia Thomas Pickering and former Russian Foreign Minister Igor Ivanov.
RIA Novosti – Opinion & analysis – Washington postpones European ABM plans

The Czech government has suspended the ratification of its agreement with the United States on the deployment of a missile tracking radar.
Some military analysts link this decision with the changes in the new U.S. administration's attitude to the plans to deploy anti-ballistic missile systems in Eastern Europe. Barack Obama said during his election campaign that the efficiency of the system should be scrutinized. When he was elected president, he said he might put off the ABM plans for Europe or bury the idea, especially if Russia would help convince Iran to suspend its nuclear weapons program.
---
Department of Energy News
Department of Energy – Obama Administration Announces $3.2 Billion in Funding for Local Energy Efficiency Improvements
Vice President Joe Biden and Energy Secretary Steven Chu today announced plans to invest $3.2 billion in energy efficiency and conservation projects in U.S. cities, counties, states, territories, and Native American tribes. The Energy Efficiency and Conservation Block Grant program, funded by President Obama's American Recovery and Reinvestment Act, will provide formula grants for projects that reduce total energy use and fossil fuel emissions, and improve energy efficiency nationwide.
These investments will save taxpayer dollars and create jobs in communities around the country, said Vice President Biden. Local leaders will have the flexibility in how they put these resources to work but we will hold them accountable for making the investments quickly and wisely to spur the local economy and cut energy use.
Los Alamos' security flaws exposed – Los Angeles Times
An Energy Department investigation into a plutonium mix-up reveals deficiencies that the New Mexico nuclear weapons lab must address, an official says.
An Energy Department investigation has alleviated fears that a significant amount of plutonium was missing from a national laboratory, but it has also heightened concerns about flaws in the system for controlling the U.S. stockpile of weapons materials.
The investigation began in February, shortly after a routine inventory at Los Alamos National Laboratory in New Mexico found a plutonium shortage estimated at 2.2 pounds, setting off a frantic national effort to determine what happened to the material.
The confidential investigation concluded this week that statisticians at the lab had miscalculated the amount of plutonium at its facility and that none was actually missing.
---
Other Energy News
U.S. cuts red tape on offshore renewable energy: ENN

With the aim of ending a regulatory turf war, U.S. government agencies on Tuesday said they would work together to cut red tape and spur development of offshore renewable energy projects.
Under the agreement, the Interior Department will have jurisdiction over offshore wind and solar energy projects, while the Federal Energy Regulatory Commission will oversee offshore projects that generate electricity from wave and tidal currents.

Renewable energy's role 'underestimated': ENN
Renewable energy could play a much larger role in supplying the world's energy needs than previously estimated – but it won't come cheap, according to a new study.
The research, presented at the International Scientific Congress on Climate Change in Copenhagen, Denmark, this week (11 March) says that renewable energy could supply 40 per cent of the world's energy needs by 2050.\n\nThe new estimate is considerably higher than previous projections, which put renewables' share at only 12 per cent by 2030, said Peter Lund, an author of the research from the Laboratory of Advanced Energy Systems at Finland's Helsinki University of Technology.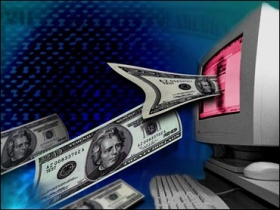 Office Vampires: Millions of Office PCs Feed at Night: ENN
In the home, these Vampires represent between 5 and 8 percent of a single family home's total electricity use per year, according to the Department of Energy.
The problem is multiplied many times over in offices in the US and around the world according to an international study released this week by 1E and the Alliance to Save Energy. The study found nearly half of US workers who use a PC at their job do not typically shut down at night. The 2009 PC Energy Report, which examines workplace PC power consumption in the US, UK and Germany, estimated that US organizations waste $2.8 billion a year to power 108 million unused machines. In 2009, these unused PCs are expected to emit approximately 20 million tons of carbon dioxide, roughly the equivalent impact of 4 million cars.
White House Announces International Meetings to Address Energy and Climate Issues: ENN
The meetings, to be held in Washington in April and in La Maddalena, Italy, in July, will seek to resolve longstanding issues that have blocked the development of an international climate treaty.
The participants, who include Chinese and Indian representatives, will also try to create "concrete initiatives and joint ventures that increase the supply of clean energy while cutting greenhouse gas emissions,"� according to a White House news release. The talks, called the Major Economies Meetings on Energy Security and Climate Change, echo in name and goals an initiative begun in the last two years of the Bush administration.
Lights dim around globe to encourage reductions in carbon emissions: ENN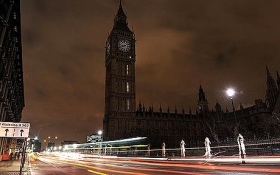 From the Great Pyramids to the Acropolis, and the London Eye to the Las Vegas strip, nearly 4,000 cities and towns in 88 countries joined in the World Wildlife Fund-sponsored event, a time zone-by-time zone plan to dim non-essential lights between 8.30pm and 9.30pm.
Dr Richard Dixon of WWF Scotland said: "Earth Hour was the biggest ever show of support for action on climate change.
"Millions of people showed world leaders they want strong action."
NH Climate Action Plan Released – Renewable Energy World
The state of New Hampshire's Climate Change Policy Task Force this week released the New Hampshire Climate Action Plan and announced the creation of a public/private partnership that will oversee and guide the plan's implementation.
"Here in New Hampshire, we already recognize that climate change poses serious risks to the health of our citizens, to our quality of life and to our economic future."
— New Hampshire Governor John Lynch
The plan sets a long-term goal of achieving an 80 percent reduction in greenhouse gas emissions below 1990 levels by the year 2050. Renewable energy measures in the plan include setting a goal of ensuring that 25 percent of the state's energy comes from renewable sources by 2025, upgrading the state's grid and encouraging the use of waste-to-energy projects.
Vestas Breaks Ground in Colorado – Renewable Energy World
Vestas held a ground-breaking ceremony this week for its two new manufacturing facilities – a nacelle assembly factory and blade factory – in Brighton, Colorado. The Brighton factories are part of the manufacturing and research base Vestas is establishing in the U.S.
His Royal Highness the Crown Prince of Denmark and Her Royal Highness the Crown Princess of Denmark participated at the event.
Once the factories are fully operational in 2010, they will create about 1,350 jobs in Brighton. Vestas' investment in Brighton will total about US $300 million, and will secure an annual production capacity of 2,000 blades and 1,400 nacelles.
BTM Forecasts 340-GW of Wind Energy by 2013 – Renewable Energy World

BTM Consult has released its 14th annual update on the status of the international wind power industry. According to the reports, 2008 saw the highest ever level of wind turbine installations. With 28,190 megawatts (MW) of new capacity installed, the growth rate was 42% compared with 2007, resulting in a cumulative worldwide total of 122,000 MW.
Although it will be impacted by the current economic crisis in 2009 and 2010, the future looks bright for the wind power industry, BTM said. The report's five year forecast up to 2013 projects significant growth. Over the past five years the average growth in annual new installations has been 27.6 % per year. In the forecast up to 2013 an average annual growth rate of 15.7 % per year is expected. More than 200 GW of new wind power capacity could come on line before the end of 2013.
Transitioning to Renewable Energy – Renewable Energy World
How some traditional energy companies are reusing and repurposing their technology to develop renewables.
Most people tend to think of renewable energy as a clear break with our energy history, jettisoning all of the trappings associated with a dirty industry. It thus may come as a surprise to discover that, in fact, certain conventional technologies and infrastructure, including those associated with fossil fuel production, increasingly are being adapted to facilitate renewable energy production.
Stimulus Package Only the Beginning: Renewable Energy Makes Strides in the US Political Arena – Renewable Energy World
Cautious optimism. That was the term being used across all sectors of the renewable energy industry in the days and weeks following the passage of the American Recovery and Reinvestment Act (ARRA) as industry leaders tried to understand exactly what the package could do for their often struggling companies. Yet as the weeks have worn on, the American public's support for the measure has started to wane.
Members of the renewable energy industry appear to be a bit more bullish on the opportunities that the bill creates. The stimulus package authorized US $67 billion in spending for renewable energy and energy efficiency programs and incentives, $20 billion of which is likely to directly help put projects on the ground. This attitude was on full display last week in Las Vegas at the Renewable Energy World North America Conference and Expo where the ARRA was a hot topic both on the floor and during the conference's industry roundtable discussion.
US Installs 342-MW of Solar PV In 2008 – Renewable Energy World
The Solar Energy Industries Association (SEIA) has released its 2008 U.S. Solar Industry Year in Review, highlighting a third year of record growth for the solar industry. According to the report 1,265 megawatts (MW) of all varieties of solar power were installed in 2008, bringing total U.S. solar power capacity up 17 percent to 8,775 MW.
California was the leader among state grid-tied PV installations with 178.6 MW, New Jersey followed with 22.5 MW installed, Colorado was next at 21.6 MW, Nevada installed 13.9 MW and Hawaii with 11.3 MW.
The 2008 figure included 342 MW of solar photovoltaic (PV) installations, 139 MWTh (thermal equivalent) of solar water heating, 762 MWTh of pool heating and an estimated 21 MW of solar space heating and cooling.
California Energy Blog: The Plan for Fuel Cells
The San Diego Union Tribune blogs about the new plan for Fuel Cell Cars & hydrogen fueling stations in California.
The plan, which was released last month by the California Fuel Cell Partnership, anticipates by 2017 almost 50,000 fuel cell vehicles in California, supported by 36 fueling stations which are slated to cost $180 million.
Check out the UT's blog post here, and follow it to the summary and the full report on the California Fuel Cell Partnership Web site.
The Cost of Energy» Top 50 blogs shaping the energy debate
Construction Management Degree has posted a list of The Top 50 Blogs Shaping the Energy Debate. The list is divided into categories — General, Alternative, Environmental, Coal, Oil, and Corporate and includes numerous sites that I suspect TCOE readers would find interesting.
And yes, TCOE made the list.
Population Control – Is Anyone Willing to Talk About It? : Red, Green, and Blue

Scott Cooney of Red, Green, and Blue recently wrote a thought provoking post about the need for population control as a fundamental and necessary tool to deal with a wide range of environmental crises. He refers to population control as the elephant in the room when it comes to policymakers. This is certainly an apt description of the issue, and it may even be considered an understatement. I would go so far as to say that population control is regarded as political suicide and a topic that is seemingly avoided at all costs.
NYT's Matt Wald blows the Alternative and Renewable Energy story, quotes only industry sources, ignores efficiency and huge cost of inaction
I have known the New York Times energy reporter, Matt Wald, for 15 years, and generally think he is pretty good. But he has published perhaps the most flawed, inaccurate, and indefensible article in his career.
Wald's piece could also be a poster child for award-winning journalist Eric Pooley's searing critique of the media's coverage of climate economics (see How the press bungles its coverage of climate economics The media's decision to play the stenographer role helped opponents of climate action stifle progress).
2009 EPA SO2 auction results
Some highlights from the spot auction:
* 892,343 allowances were bid for
* 125,000 were purchased
* 59 unsuccessful bids (11 bidders)
* 18 successful bids (11 bidders)
* Highest bid price = $500
* Lowest bid price = $0.06
* Clearing bid price = $69.74
The Ohio Valley Electric Cooperative was the largest bidder with 75,000 allowances purchased. Smaller bidders include the Acid Rain Retirement Fund (10) and Bates College Environmental Econ (2). From my count, at least 16,000 tons of SO2 will be retired as private bidders put their money where their mouths is [sic]. Imagine if this could be done in a CO2 auction?
Peak Energy: Ireland pushes for fast action on small-scale renewables
Cleantech.com reports that the Irish government has introduced feed-in tariffs and streamlined regulations to encourage construction of small scale renewable energy projects – Ireland pushes for fast action on small-scale renewables.
Ireland expects to boost its rural economies with a new long-term feed-in tariff program encouraging consumers to install renewables energy generation projects on homes and farms.
The incentives are expected to help with the long-term cost of projects, but the government limited the scope of the incentives in order to push for fast action on the part of consumers.
Irish Energy Minister Eamon Ryan established the tariff of €0.19 ($0.26) per kilowatt hour, but the rate only applies for the first 4,000 projects registered during the next three years.The incentive applies to wind, solar, hydro and combined heat-and-power projects.
Peak Energy: Learning to Live With Electric Cars
Greentech Media has a post on one of the major issues facing electric car manufacturers – getting people used to the idea – Learning to Live With Electric Cars.
While consumers overwhelmingly say they want plug-in cars, consumers will have to be educated on the differences between them and gas-burning cars, says Debra Reed, CEO of San Diego Gas & Electric, which will take delivery of 10 to 15 all-electrics Nissan when they come out next year.
Nissan and SDG&E showed off a "mule" of Nissan's electric commuter today. The functioning vehicle sports the same basic motor and other electronics that will come with the production all-electric cars, said a Nissan spokeswoman. However, it is housed in the shell of an existing car.
Peak Energy: Lighting The Tenderloin With LEDs
Next100 has a report on the introduction of LED street lighting in some sections of San Francisco – Brightening Up San Francisco's Tenderloin.
San Francisco's gritty Tenderloin district will shine a little brighter thanks to a new streetlighting program announced today by Mayor Gavin Newsom, the San Francisco Public Utilities Commission and PG&E.
Newsom press conf 3-25-09.JPGAt a press conference this morning on Turk St., joined by PG&E's senior vice president for public affairs, Nancy McFadden, Newsom said the city is installing 50 ultra-efficient, energy-saving LED streetlights in the depressed neighborhood, a smart move to enhance public safety while demonstrating environmental leadership and saving money.
In addition, city authorities are working with PG&E to evaluate "smart controller" technology that will monitor the performance of individual streetlights, adjust their intensity, and signal when they are about to fail. Flexible controls will give officials to ability to turn selected lights on or off, dim them, or flash them to alert emergency personnel.
Peak Energy: Toyota's New Hybrid MR2
Inhabitat has a post on Toyota's latest hybrid vehicle design – Toyota's New Hybrid MR2 Revealed!.
The Toyota MR2 sportscar is hitting the road, remade from its older version into a Prius-inspired hybrid vehicle. The new MR2 will draw inspiration (and technology) from the iconic Toyota Prius, with the goal of creating a mass market hybrid sportscar that is as fun to drive as it is green.
Toyotas development of the MR2 is not to one-up the Tesla Roadster, but rather to create a car that can do a reasonable 0-60mph in seven seconds and get an incredible 60mpg. We are all familiar with Toyota's efforts to create a mass market electric vehicle. The Prius, after all, is the best known green car on the market. So looking to capitalize on such technology while creating a sportier, much more dynamic looking vehicle has great implications for both a consumer market and the corporation's innovation.
Peak Energy: Better Lithium-ion Batteries
Technology Review has an article on a startup that says its "solid polymer electrolytes will mean cheaper, more-reliable batteries" – Better Lithium-ion Batteries.
A new incarnation of lithium-ion batteries based on solid polymers is in the works. Berkeley, CA-based startup Seeo, Inc. says its lithium-ion cells will be safer, longer-lasting, lighter, and cheaper than current batteries. Seeo's batteries use thin films of polymer as the electrolyte and high-energy-density, light-weight electrodes. Lawrence Berkeley National Laboratory is now making and testing cells designed by the University of California, Berkeley spinoff.
Lithium-ion batteries are used in cell phones and laptops because they are smaller and lighter than other types of batteries. They are also promising for electric and hybrid vehicles. However, conventional materials and chemistries have stopped them from being used extensively in cars.
The American Spectator : Carter Energy Solutions, Part II
"We know the right thing to do," President Obama said about renewable energy at his press conference Tuesday. "We've known the right choice for a generation. The time has come to make that choice and act on what we know.…We have achieved more in two months for a clean energy economy than we have done in perhaps 30 years."
Thirty years. Let's see, that would be 1979, right? Hmmm… wasn't that the year — yes, that was when Jimmy Carter finally got his Grand Energy Plan through Congress, setting us the road to corn ethanol, the Synthetic Fuels Corporation and a host of other harebrained schemes.
---
Nuclear Editorial and Opinions
Nuclear power still offers no safe bets | Philadelphia Inquirer
covered the Three Mile Island accident for The Inquirer and has written often about nuclear issues. She currently lives in Maine.
Thirty years ago, the nation was coming off a crippling energy crisis, rooted in our dependence on foreign oil. At the time, nuclear power held out the promise of limitless, cheap, reliable power supplies. Then, early in the morning of March 28, 1979, a thunderous burst of steam echoed over the Susquehanna River. The nuclear promises went up in smoke, too.
Nuclear energy is yesterday's answer – Las Vegas Sun
The proposed Yucca Mountain nuclear waste dump is a dead project walking. Hearings hosted by the Nuclear Regulatory Commission this week in Las Vegas will resemble an autopsy more than analysis of a viable project. Opponents, such as the Sierra Club (of which I am a member), will comment on the inadequate environmental study, risk to communities through which the waste will travel and desecration of tribal lands.
Thanks to changes caused by the 2008 election, the hard work of our entire congressional delegation, led by Senate Majority Leader Harry Reid, is paying off. President Barack Obama says the dump is not an option, making good on his campaign promise to protect the health and safety of Nevadans from toxic waste storage in our desert.
The Top Nuclear Stories is published twice weekly. It is a produced
using a combination of social bookmarking and programming.
You can view or join the public group and add your own stories
by going here -> http://groups.diigo.com/groups/nukenews