You heard it here first… Well, maybe.  Senator Reid has been inching towards a kill on Yucca for years. I imagine he's pretty happy with this last weeks confirmation of cuts to Yucca Mountain's budget.  The impacts are all over the place.  Threats of lawsuits, major impacts to towns in Nevada that have been sucking off DOE for years etc.
Utah's Energy Solutions has another scandal with a quip that radioactive waste would be good for your garden… A very large wind tower in upstate New York blew up this weekend (no coverage so far), fortunately nobody was injured.
India is pressing Obama on the 123 treaty that Bush pushed through, there's that GNEP deadline there is a new story about the state of France's nuclear industry (poor translation here).  Along with my larger compilation of the state of France's nuclear industry.
A new report says that the DOE doesn't know where its put a lot of nuclear materials at 15 sites.  On other energy news, there is still some good news out there. Worth a Peek?
---
Top Nuclear Stories Index
---
Nuclear Reactor News
Palo Verde-3 remains under highest NRC scrutiny
Palo Verde-3 still requires NRC's highest level of attention, the agency said in a March 6 announcement on the issuance of annual assessment letters to all 104 operating reactors in the US. The Arizona Public Service Co. unit has been in Column 4 of the action matrix under NRC's reactor oversight process since fourth-quarter 2006. The column reflects multiple or repetitive problems with one of seven safety areas of plant operations. If performance slips into the Column 5 threshold, the reactor would have to shut down until the NRC gives approval to restart.
Federal Loan Guarantees for New Nuclear Power Plants Risky for Taxpayers and Ratepayers | Union of Concerned Scientists
Bailout estimates for failed projects could range from hundreds of billions to more than a trillion
The nuclear power industry is pressuring Congress to dramatically expand federal loan guarantees for building new plants, which would put taxpayers and ratepayers at significant financial risk, according to a report released today by the Union of Concerned Scientists (UCS).
Congress already has authorized $60 billion for loan guarantees in which the federal government would shield utilities and private investment firms from the risk of default on loans for building new electricity generation plants. The Department of Energy (DOE) has allocated $18.5 billion of that money for new nuclear plants over the next few years. Given the average projected cost of building one reactor is currently $9 billion, the industry is clamoring for considerably more. To date, the DOE has received $122 billion in applications for loan guarantees for new nuclear power plants.
UCS: Massive Federal Loan Guarantees for New Nuclear Power Plants Would Put Taxpayers, Ratepayers at Risk | All American Patriots
The nuclear power industry is pressuring Congress to dramatically expand federal loan guarantees for building new plants, which would put taxpayers and ratepayers at significant financial risk, according to a report released today by the Union of Concerned Scientists (UCS).
Congress already has authorized $60 billion for loan guarantees in which the federal government would shield utilities and private investment firms from the risk of default on loans for building new electricity generation plants. The Department of Energy (DOE) has allocated $18.5 billion of that money for new nuclear plants over the next few years. Given the average projected cost of building one reactor is currently $9 billion, the industry is clamoring for considerably more. To date, the DOE has received $122 billion in applications for loan guarantees for new nuclear power plants.
No to nuclear power | The Philippine Star
Protesters dressed as skeletons hold placards calling for a halt to the government's plan to revive the Bataan Nuclear Power Plant during a rally at the Batasang Pambansa in Quezon City.
Guardian Newspapers:Â  Nuclear power can deliver Nigeria from electricity problems, says NNRA boss
TO achieve the Millennium Development Goals (MDGs) of cutting poverty by half in 2015, all sources of energy, including nuclear power, must come to play in meeting the electricity generation requirement of Nigeria.
The Director General of Nigerian Nuclear Regulatory Authority, Mr. S. Elegba, who made this assertion in Lagos recently, ascribed it to the projection that the national electricity demand would be above 50,000 Mega Watts (50GigaWatts) by the year 2020.
Voters in 25 towns give no-confidence vote to Vt. Yankee – Brattleboro Reformer
Voters in 25 towns want the state Legislature to stop Vermont Yankee nuclear plant from operating past its scheduled 2012 closing.
In a Town Meeting day vote Tuesday, voters in Brattleboro, Brookline, Calais, Charleston, Charlotte, Corinth, Dummerston, East Montpelier, Greensboro, Guilford, Hinesburg, Holland, Marlboro, Marshfield, Middlesex, Newfane, Plainfield, Richmond, Townshend, Warren, Westfield, Windham, Woodbury and Worcester all approved a measure that calls on state lawmakers to block the Vernon power plant from staying open once its license expires and to force its owners to fully fund a decommissioning fund set up to pay for the plant's eventual dismantling – whenever that is.
Westminster voters approved the article on Saturday.
Nuclear facility lays off workers | The News-Messenger
FirstEnergy, owner of Davis-Besse nuclear power plant and operator of seven electric utility companies, laid off 335 employees Tuesday.
FirstEnergy spokesman Mark Durbin said 29 of those worked in the Toledo area, which includes Davis-Besse, but Durbin couldn't say how many Davis-Besse employees were laid off.
"Employees were notified today," Durbin said, "and severance packages were given."
Durbin said packages included 1.5 weeks' pay for every full year of service as well the company's continuing contribution toward health benefits during that time.
Durbin said the layoffs covered FirstEnergy's entire operation, which includes portions of Ohio, Michigan, Pennsylvania, Illinois, New Jersey and Maryland.
"It's something we didn't want to do," he said, "but based on the current economic climate it's something we had to do."
Durbin said lower energy consumption by residential, industrial and business customers meant the company had to cut its operations, as well.
Nixon: Not the right time for Ameren's nuclear plant bill – STLtoday.com
'It's premature to saddle ratepayers with potential construction costs' before project has permits and utility has decided to build, Missouri governor says.
Gov. Jay Nixon said Friday he opposes legislation that would pave the way for AmerenUE to build a second nuclear plant in Callaway County.
The St. Louis-based utility, which sells electricity to 1.2 million customers in Missouri, should focus on getting the necessary federal permits before seeking authority to charge consumers for construction costs while the plant is being built, Nixon said.
Kyiv Post» Enerhoatom, Russian TVEL sign contracts on nuclear fuel supplies in 2009
The Ukrainian Enerhoatom nuclear power generating company and the Russian TVEL Corporation have signed contracts on supplies of nuclear fuel to Ukrainian nuclear power plants in 2009.
Ukrainian News learned this from a joint statement by Enerhoatom and the TVEL Corporation.
According to the statement, a part of the nuclear fuel will be made from Ukrainian uranium.
The statement reads that the Enerhoatom nuclear power generating company and the TVEL Corporation are intending to sign a long-term contract on supplies of nuclear fuel to the Ukrainian nuclear power plants after 2010.
---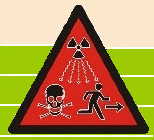 Nuclear Health and Safety News
Radium found at ballfields – SILive.com
The discovery of radium-contaminated soil has forced the closure of the ballfields in Great Kills Park.
The startling find means that the park's five ballfields, located between Bay Terrace and Fieldway Avenue, will not be available all spring for league play, the National Park Service announced yesterday.
Although officials from the U.S. Department of Health and Human Services believe the risk of significant exposure is very low, the fields will be closed until a secondary survey can be conducted, the National Park Service said.
Nuke plant's safety-concern plan detailed in letter | Wilkes-Barre News | The Times Leader
Memo to NRC reveals the new practices at Salem Twp. plant in response to allegations.
The PPL Corp. sent a letter Friday to the U.S. Nuclear Regulatory Commission assuring the agency that it has implemented new practices in response to an NRC letter in January that warned of a chilling effect on workers' willingness to report safety concerns at the Salem Township nuclear power plant.
Related Document
PPL response letter to NRC's request
The response includes a few new measures and a description of efforts that were implemented at the Susquehanna Steam Electric Station before the NRC's letter, such as better recognizing workers for achievements and installing an ombudsman.
CANOE – Canada: Ottawa riverkeeper raises alarm about reactor leaks
Ottawa's riverkeeper is growing increasingly concerned about an aging nuclear reactor sitting on the shore of the city's primary source of drinking water.
Meredith Brown released a two-page report earlier this week that outlines concern over recent leaks at the Chalk River nuclear facility.
"Under the best of circumstances I am uncomfortable with the very idea of a nuclear reactor operating on the banks of the Ottawa River," said Brown.
"However, when that reactor is old and prone to leaks, I am particularly concerned. Even more alarming is the fact that these leaks are not reported to the public in detail in a timely manner."

Did nuclear radiation kill British termind Sir William Penney? – mirror.co.uk
According to his death certificate, Sir William Penney – known as the Father of the British Bomb after he organised a series of early nuclear tests – died from liver cancer aged 82 in 1991.
Experts said it was highly likely it was linked to his role in the blasts, for which he was made a life peer.
Gp Chris Steele said: "If someone has been playing with uranium for a large part of their adult life, you're at very high risk of just this type of condition."
---
NRC News
FR: NCR Virgil Summer COL extension
South Carolina Electric and Gas Company Acting for Itself and as Agent for the South Carolina Public Service Company (Also Refered to as Santee Cooper) Virgil C. Summer Nuclear Station Units 2 and 3 Combined License Application; Notice of an Extension to the Environmental Scoping Period
---
Nuclear Fuel Cycle News
Australia Network News:Greenpeace says nuclear fuel to be shipped through the Pacific
The environmental watchdog group, Greenpeace is calling for a halt to plans to ship a load of nuclear fuel through the Pacific.
Around two tonnes of reprocessed waste is about to leave France for Japan – the largest such shipment ever.
The shipment contains a nuclear fuel known as MOX – a mixture of Plutonium and Uranium.
The French nuclear group Areva has confirmed it will be shipping the Plutonium, but will only say possibly through the Pacific.
Energy to Die For – Pasco and Hood River GNEP EIS hearings
If the Department of Energy has its way, highly radioactive waste will soon be coming from all over the world, traveling right through our highways and railways here in the Pacific Northwest, past our schools and shopping centers to end up at Hanford Washington, already one of the worlds most highly polluted sites. There is so much about this plan that is objectionable, misleading, untruthful, not to mention deadly, that I hardly know what to say. For starters, the hearings were scheduled in such a way to discourage vocal opposition from citizens. You aren't supposed to know this is happening. The most important message here is that YOU CAN help stop this. Simply use one of the three methods below to voice your opposition, on a Government website, by snail mail, or by FAX. Tell them what you think even if it is just a simple "I disapprove of GNEP".
View the videos below that were taken at the Pasco Washington and Hood River hearings on November 17th and 18th of 2008. These videos are only some of the testimonies that were given and are posted to help inform the many who could not make it. They may also be very useful in formulating your own statement.
Please help stop this by submitting your opinion.
The Hindu: Reprocessing request is the first test of nuclear deal under Obama
New Delhi: India has formally asked the United States to negotiate the "arrangements and procedures" under which American spent nuclear fuel will be reprocessed in the country, presenting the Obama administration with its first test of how committed it is to the India-U.S. nuclear agreement.
The request was made last month, senior officials told The Hindu.
Under the terms of the 123 agreement' on bilateral nuclear cooperation, Washington has six months to begin consultations and one year after that to reach an understanding with Delhi. The clock has started ticking, an official said. We have till the end of August 2010 to finalise an agreement.
AFP: Recycled nuclear fuel shipment leaves France for Japan
French navy boats escorted a vessel carrying a major shipment of recycled nuclear fuel as it pulled out of a northern port Thursday to begin its 70-day trip to Japan.
The Pacific Heron, a specially adapted ship with a British police team on board to head off possible hijackers, left Cherbourg to deliver the shipment of MOX, a blend of plutonium and reprocessed uranium, to Japanese power plants.
Its departure came despite a request by the environmental group Greenpeace to the UN nuclear watchdog to stop the shipment of "an extremely dangerous and proliferating substance" that is "unsafe and unnecessary."
'Keep out nuclear ships': Sci-Tech: News24
Cape Town – An anti-nuclear group has urged the South African government to make sure that two vessels carrying what is reportedly the biggest ever shipment of plutonium stay out of its waters.
"What we don't want is an accident at sea where we as a country have to carry the consequences," said Mike Kantey, chairman of the Coalition Against Nuclear Energy, on Tuesday.
The heavily armed Pacific Pintail and the Pacific Heron left Barrow-in-Furness in the north-west of England last week.
They will collect their freight – a load of MOX nuclear fuel containing what environmentalists say are 1800kg of plutonium – at Cherbourg in France, then head for Japan.
Jessicah Curtis: Brazil Flips The Switch On Uranium Enrichment Plant
Brazil has become one of just a handful of states to enrich uranium in a controversial bid to boost nuclear power production and ensure future energy independence.
In an exclusive interview with the Huffington Post, Nuclear Industries of Brazil (INB) spokeswoman Helena Beltrão confirmed that several of the 10 specially designed centrifuges housed at an enrichment plant in Resende, Rio de Janeiro, would be up and running by the end of March.
Labor MP breaks ranks over uranium mining – (Australian Broadcasting Corporation)
Premier Anna Bligh says uranium mining would not be much help to the Queensland economy, as one of her MP breaks ranks saying Labor should reconsider its ban.
Mount Isa MP Betty Kiernan says Labor should reconsider the ban since hundreds of jobs have been lost in the mining sector.
Ms Kiernan says she has long held the view that uranium could help sustain the region in the future.
Seeing red over yellowcake ban | The Australian
QUEENSLAND Premier Anna Bligh is facing an untimely revolt within the Labor Party — including from powerbrokers, regional branches and her backbench — over her refusal to allow uranium mining in the state.
As Queensland was hit yesterday by Anglo Coal's shedding of 650 staff and contractors, Ms Bligh was accused of sacrificing job opportunities and billions of dollars in royalties with an "outdated policy" to block the mining of yellowcake.
The Australian has obtained a motion for July's ALP national conference, passed by the Mount Isa regional conference last November, warning Ms Bligh she risks voter revenge in regional Queensland at this election.
Traditional owners continue ban on Koongarra uranium mining -Â  (Australian Broadcasting Corporation)
Traditional owners in the NT's Kakadu region have decided to continue a ban on mining at the $5 billion Koongarra uranium deposit.
The French company Areva wants to mine 14,000 tonnes of uranium at the site that is surrounded by Kakadu National Park.
The lucrative deposit sits three kilometres from Nourlangie Rock – a sacred art site and major tourist attraction.
Representatives of traditional owners, the Northern Land Council, Areva and the Territory and Federal governments met in Jabiru and Cooinda this week to discuss the future of the deposit.
Traditional owners decided mining should not go ahead at the site
AFP: Activists warn US lawmakers of uranium mining perils

A French physicist and a US actor have joined representatives of indigenous peoples from Africa, Australia and the United States to send US lawmakers a stark warning about the dangers of uranium mining.
"We want US lawmakers to understand that uranium mining is highly pollutant and that there is currently no scientific answer to the question of radioactive waste containment," Bruno Chareyron of France's CRIIRAD laboratory, which measures radioactivity in the environment, told AFP Friday.
"We want them to know that the information they are given by the mining companies is not wholly reliable," he said.
Representatives of the Tuareg nomads of Niger, Native Americans and Australian aborigines told of the ravages of uranium mining on their communities.

San Juan County mining revival threatens homes, residents' dreams – Salt Lake Tribune
La Sal Junction» Manuel Davis built his dream home over a year's worth of weekends and pre-retirement vacations from his job as a Boston hospital consultant.
He and his wife, E. J. Gore, now live on Bridger Jack Mesa full time, and they call their place "Journey's End."
But "Struggle's Start" might be a better name.
A revival of uranium mining, they have discovered, threatens havoc in their redrock heaven.
Last spring, South American Minerals Inc. began staking out test drill sites in the heart of their community, about 12 miles south of Moab.
Japan's nuclear sector takes uranium stake
JAPAN'S nuclear industry has taken its second strategic stake in Western Australia's fledgling uranium industry in less than a year, after agreeing at the weekend to buy into Mega Uranium's Lake Maitland project in the Goldfields region.
The JAURD consortium and Itochu will pay Mega Uranium $US49 million ($A77 million) for a 35 per cent stake in Lake Maitland once due diligence is completed and all regulatory approvals are received.
---
Nuclear Waste News
Jordan: US to construct storage facility for radioactive waste
Jordan and the United States have signed a contract for the construction of a modern central storage facility (CSF) for radioactive waste at the Jordan Atomic Energy Commission ((JAEC) in Amman.
JAEC Nuclear Fuel Cycle Commissioner Ned Xoubi and Daniel Rutherford, contract manager at the US Department of Energy's Pacific Northwest National Laboratory signed the agreement in Washington, DC last week, according to a statement released by the Jordanian embassy in the US.
Under the contract agreement, the US Department of Energy will provide the JAEC with $370,000 for the construction of the advanced storage facility.
Expected to be completed later this year, the storage facility will host Jordan's radioactive waste and nuclear sources in a safe and secure environment for the next five decades.
Deseret News | EnergySolutions says radioactive dirt good for gardens
The chief of EnergySolutions Inc. says the radioactive waste in his Utah dump is so mild that it could be used as garden dirt.
A spokeswoman for the Salt Lake City-based company says Steve Creamer meant the radioactive dirt would be safe only after 100 years.
Creamer's remark came in a Feb. 21 discussion on the Red Meat Radio show, a forum for state legislators and their guests that airs Saturday mornings on K-TALK Radio.
When Sen. Howard Stephenson, R-Draper, asked if he could use radioactive dirt for garden boxes, Creamer responded, "You probably could."
Complaint: EnergySolutions overstates waste safety – Salt Lake Tribune
An exchange on state Sen. Howard Stephenson's Red Meat Radio show two weeks ago has rekindled a red-hot debate about the hazards of radioactive waste.
In the show, the Draper Republican was talking with EnergySolutions' Steve Creamer about the low-level radioactive waste the company handles at its mile-square Tooele County disposal site.
"So, I could use this in my grow boxes?" Stephenson asked.
"You probably could," said the company's head and star of its recent image-burnishing advertising blitz. The campaign has occurred during a legislative session in which EnergySolutions floated a proposal that would allow foreign waste at its site in exchange for sharing profits with the state.
The idea of growing veggies in EnergySolutions' waste — or that you can eat it, as a company lobbyist has suggested — has environmentalists saying it's time to hold the company accountable for its public claims.
McCain shows obstinacy – Las Vegas Sun
When Sen. John McCain of Arizona ran last year as the Republican presidential nominee, he made no secret of his desire to turn Yucca Mountain — 90 miles northwest of Las Vegas — into the nation's dump site for high-level nuclear waste. That was one of the reasons he was pummeled in Nevada's November general election by Democrat Barack Obama, who now occupies the White House.
Since his defeat, McCain has continued to assume a lead role as a tool of the nuclear power industry. This was evident Thursday when he grilled Energy Secretary Steven Chu at a Senate Energy and Natural Resources Committee hearing on support for scientific research.
Opinion: Editorials & Letters | "Nuclear waste coming soon to an interstate near you" | The Register-Guard
When decommissioned in 1987, Hanford held two-thirds of the nation's high-level radioactive waste stored in 177 underground tanks. These have been leaking into the groundwater and the river despite a massively funded, 19-year cleanup effort.
The Nov. 17 hearing presented a Programmatic Environmental Impact Statement on the energy department's earlier proposal to develop a Global Nuclear Energy Partnership presented in May, 2007 at the same locations. The DOE snuck in its mandated hearings far from our population centers, with short and little notice. For good reason.
Under the GNEP plan, nuclear fuel would be produced in the U.S. and other advanced nuclear nations through a reprocessing technology that is yet to be developed. The cost is undisclosed but substantial. Nuclear fuel would be provided to developing countries for their nuclear energy development. In return, we would receive their waste for further reprocessing an international recycling system that would keep the big boys in control of weapons-grade nuclear material production. The DOE claims the reprocessing site isn't yet selected, but the inside word is that it's Hanford.
Technology Review: Blogs: Potential Energy: Obama Has A New Plan to Stash Nuclear Waste
The Obama administration may be drawing up plans to store nuclear waste at multiple sites around the country, instead of in a central depository at Yucca Mountain in Nevada.
As I noted last week, Obama's budget cuts money to the controversial Yucca Mountain site. Earlier this week, in a U.S. Senate hearing, energy secretary Steven Chu confirmed that the administration no longer considers the site an option. Concerns have been raised about the safety of the site, which apparently was chosen without much careful study. However, the government has an obligation to do something with the waste. The government has collected tens of billions of dollars to create a permanent facility to store waste, one that by law was supposed to be ready by 1998. Instead, utilities have had to pay to store the waste themselves.
Now more details are coming out about what the Obama administration plans to do.
Yucca Mountain Ruled Out for Storing Nuke Waste. Now What? | Discover Magazine
In a blow to the nuclear power industry, the budget released by President Obama last week eliminates most funding for Yucca Mountain, the Nevada site that for decades has been proposed for the permanent burial of radioactive nuclear waste.
The decision will likely be an expensive one, considering how much money the federal government might end up owing the utility industry, and how much up to $10.4 billion has already been spent and will have been wasted on the search for a nuclear waste repository since 1983. The courts have already awarded the companies about $1 billion, because the government signed contracts obligating it to begin taking the waste in 1998, but seems unlikely to do so for years. The nuclear industry says it may demand the return of the $22 billion that it has paid to the Energy Department to establish a repository, but that the government has not yet spent [The New York Times].
Shutting Down Yucca Mountain Opens Up Lawsuits

For the past 25 years the U.S. has burned through $10.4 billion looking for a home for nuclear waste. We thought we had one in Yucca Mountain, but popular, political and scientific support for that location has crumbled.
In Obama's budget he slashed the funding for the mountain to zero. And now there's no plan for nuclear waste. In addition to the headache of figuring out what to do with the waste, if the measure is approved, the government should prepare itself for a bunch of lawsuits:
Letter: Re: NEI Marvin Fertel on spent fuel policy – Bruce Breslow
I read with great interest Nuclear Energy Institute Chief Executive Officer Marvin Fertel's article on spent fuel policy ( The Energy Daily, February 7). You will appreciate that Nevada is deeply concerned about how the country will deal with spent nuclear fuel. We don't have nuclear power plants but the Energy Department selected Nevada's Yucca Mountain for the country's repository for commercial nuclear waste, despite the site's obvious safety deficiencies. We support an independent re-examination of the waste issue because we are confident DOE's gargantuan and misdirected project cannot withstand independent scrutiny.
Nuclear waste clean-up drive still lacks leader – Times Online
The Government's handling of the nuclear power industry's rebirth was attacked by MPs last night as it emerged that the executive responsible for the £73 billion clean-up operation has still not been replaced eight months after his departure.
Ian Roxburgh quit as chief executive of the Nuclear Decommissioning Authority, a key organisation tasked with the clean-up of 19 toxic UK sites, including Sellafield, Harwell and Dounreay, last July.
But The Times has learnt that the NDA is still struggling to find a replacement, leaving a string of pressing issues building up in his successor's in-tray, including questions over how the UK should handle waste created by new reactors.
Nuclear waste dogs US energy policy | cs monitor

Yucca Mountain was supposed to be where the highly toxic material was sent. But Obama's energy budget leaves it out.
**
sound: Reporter Gail Chaddock discusses the proposal to store nuclear waste at Nevada's Yucca Mountain and why it's not in President Obama's budget.
**
Washington – President Obama's proposed budget for fiscal year 2010 all but sinks prospects to store America's nuclear waste at Nevada's Yucca Mountain.
But it leaves wide open the role of nuclear power in building "a new economy powered by clean and secure energy" – and the question of what to do with existing, highly toxic nuclear waste.
"The nation has already accumulated 60,000 metric tons of spent nuclear waste, and the material is going to have to be isolated from the environment for hundreds and thousands of years," says Edwin Lyman, senior scientist at the Union of Concerned Scientists in Washington.
CAL to be fined for transporting radioactive material sans permit – The China Post
The Atomic Energy Council confirmed yesterday that it was considering fining China Airlines — Taiwan's largest air carrier — for carrying radioactive cargo without obtaining a government permit in advance in accordance with the law.
Officials at the council said that ground staff at Taiwan Taoyuan International Airport became alarmed Feb. 23 when they detected radioactive material in the cargo of a CAL flight from the United States to Singapore via Taiwan.
The airport workers found 15 barrels containing iridium 192 an isotope of Iridium and hauled them to a warehouse after labeling them as radioactive.
Iridium-192 is used as an industrial radioisotope to locate areas of weakness in metal pipes. It is also used in the radiation treatment of some cancers and in radiotherapy.
Government buys back radioactive home | smh.com.au

THE State Government reached an in-principle agreement to pay a Hunters Hill family $3.4 million to buy their radioactive home, built on the site of a uranium dump, in an out-of-court settlement that raises safety and compensation questions for past and current residents of the street.
The Government has been fighting the purchase for more than six months and has maintained that the land has only low levels of contamination.
But independent tests paid for by Peter and Michelle Vassiliou on their Nelson Parade home contradicted the Government's assurances and found radiation many times the recommended safe levels, including a dangerous hot spot in the ground beneath a bedroom.
Garbage truck tested for radioactive material | garbage, material, radioactive – Northwest Florida Daily News
A garbage truck that tested over the limit for radioactivity Monday found its way to the Valparaiso Public Works yard for testing Tuesday afternoon by the Okaloosa County Special Operations Unit.
The garbage truck was measured at 175 milliRoentgen on Monday and 165 on Tuesday, according to Ken Wolfe, Emergency Management Coordinator for Okaloosa County.
But there was some confusion about the numbers. Wolfe said that those amounts would be dangerous, but it is likely that the first measurements actually were microRoentgen – much smaller units – because the measurement taken Tuesday by the Special Operations Unit measured zero.
All clear for Perma-Fix waste shipments to NTS | Frank Munger's Atomic City Underground | knoxnews.com
Darwin Morgan, a federal spokesman at the Nevada Test Site, today confirmed that all restrictions on Perma-Fix Environmental waste shipments had been lifted. In addition to the company's M&EC facility in Oak Ridge, Perma-Fix has waste operations at Richland, Wash., and Gainesville, Fla.
"The three sites have met the requirements and are now back as approved generators to send us waste," Morgan said this afternoon.
LancasterOnline: Cleanup of Strube completed
Radioactive materials that were stored for decades in warehouses in four Lancaster County municipalities have been removed, state officials said Friday.
The removal of about 400,000 World War II aircraft instruments containing radium, mercury and other hazardous materials was completed in December, said Ann Breslin of the state Department of Environmental Protection.
They had been stored in eight warehouses owned by Marietta-based Strube Inc. in Columbia, Marietta, Maytown and Mount Joy. Strube describes itself on its Web site as "a privately held, multifaceted aircraft instrument sales, overhaul, and repair; manufacturing; and research and development organization."
The cost of the cleanup to DEP was about $3.8 million. Breslin, project manager for the cleanup, said the agency will "try to cost-recover" as much as possible based in part on "ability to pay."
"It's not our job to put businesses out of business," she said. "We try to work with them."
---
Nuclear Policy News
National Journal Online – Entering A Nuclear Energy Crossroads
The Nuclear Regulatory Commission enters the Obama era at an energy crossroads. The president has said he is open to nuclear power, yet his 2010 budget outline [PDF] released on Feb. 26 would halt development of the controversial Yucca Mountain waste storage site in Nevada.
Dale Klein was appointed NRC chairman by President Bush in July 2006 after serving as assistant to the secretary of Defense for nuclear, chemical and biological defense programs. President Obama has not indicated whether he will replace Klein, but if he does, the chairman said he plans to finish his term as one of the other four commissioners. Klein discussed NRC's role in an interview with NationalJournal.com's Amy Harder last month at the agency's headquarters in Rockville, Md. Reflecting back on his time at the Pentagon, the chairman also speculated on the threat presented by Iran's nuclear capabilities, in light of a recent report suggesting the country has enough nuclear fuel to build a bomb.
The Register-Herald, Beckley, West Virginia – Committee wants year-long study of nuclear power
Nuclear power might be the wave of West Virginia's energy future, but for now, it's back on the Legislature's shelf.
Rather than tackle the divisive and controversial issue, a Senate subcommittee decided Wednesday not to send up a bill aimed at diluting an effective ban on nuclear power currently in state code.
That is the thrust of Article 27-A that insists no such plant can be erected without a place to dispose of radioactive waste.
Senate Economic Development Chairman Brooks McCabe, D-Kanawha, wanted that tiny phrase scratched so nuclear investors could start looking at West Virginia, albeit no such installation is likely for at least a decade.
Residents reflect on nuclear presence | The Spectrum
A longtime lobbyist against the nuclear power industry while living in New Jersey, Springdale resident Kathleen Kavarra Corr said she has been a little jolted by recent rumors of nuclear power generation and waste storage in Utah.
Advertisement
"My initial reaction is 'oh geez,'" Corr said Wednesday, after a meeting on the subject in Springdale. "Why would they head down that road when we have so much sun and wind?"
Corr and the majority of the audience at the event, a meeting hosted by the environmental advocacy group Healthy Environment Alliance of Utah – HEAL Utah – said they were hoping the state could find alternatives to the nuclear future some have envisioned.
Areva warns Siemens of contract breach in nuclear JV | Reuters
Areva said on Wednesday former partner Siemens would breach a non-competition clause if the German company went ahead with plans to tie up with the French nuclear reactor maker's Russian rival Rosatom.
In January, Siemens announced plans to exit its nuclear venture with Areva, a move Areva said had come as a surprise.
On Tuesday, Siemens and Rosatom, Russia's state nuclear company, announced a joint venture to develop Russian pressurized water reactor technology, the construction of new nuclear power plants and modernization of existing plants.
Nuclear power plant: Tax bill is too much – Newburyport, MA
The Seabrook Station nuclear plant pays almost half of the property taxes in town, but the company that owns the plant is arguing that its $15.3 million tax bill is simply way too much.
Florida Power and Light, the company that owns the major portion of the Seabrook nuclear power plant, recently filed an abatement appeal with selectmen over the new taxable value of its facility.
According to Seabrook Town Manager Barry Brenner, the town received Florida Power and Light's appeal of the town's new $1.65 billion assessment of the plant on Monday, making the deadline for such abatement appeals. The prior agreed-upon worth of the plant was $1.043 billion, meaning the new value represents an increase of $607 million.
Mo. House panel approves bill for nuclear plant – Missouri – Belleville News-Democrat
A Missouri House committee added some consumer protections Tuesday while endorsing legislation designed to help AmerenUE build a second nuclear power plant.
But the bill still has a long way to go before passage.
The House Utilities Committee approved the bill 12-1 after making some changes designed to help consumers. But the legislation still faces resistance from some senators and from Gov. Jay Nixon, who contends AmerenUE should get a federal license for a second power plant before any state laws are changed.
Fox44.net | Legislative leaders: Vote on Vermont Yankee future unlikely this year
Top Vermont legislative leaders say it's doubtful lawmakers will vote this year on whether the Vermont Yankee nuclear plant should be allowed to operate past its currently scheduled shutdown date of 2012.
Plant owner Entergy Nuclear is seeking a 20-year license extension, and Vermont is the only state in the country where lawmakers have given themselves the power to vote it up or down. Such license extensions normally are decided by the federal Nuclear Regulatory Commission.
Tulsa World: Nuclear-plants bill questioned
The legislation would allow full recovery of costs.
Legislation that could lead to nuclear power plants in the state is likely to reach Gov. Brad Henry this spring.
But, unlike Oklahoma's aborted entry into the field three decades ago, nobody now seems particularly interested in building a plant in Oklahoma, and the most vocal opposition is not about environmental concerns but about who would pay for a plant if one is built.
As the key House legislation is now written, utilities could recover all costs from planning to completion — an estimated $8 billion per reactor from ratepayers. The bill also includes provisions for an unspecified amount of tax credits.
Climate debate puts nuclear plants back on the table
Fifteen years ago, the owner of the Prairie Island nuclear plant in Red Wing was in the fight of its life to continue producing electricity there. The company's request to expand its radioactive waste storage dominated the Legislature for months.
Today Xcel Energy is well on its way toward receiving a 20-year extension of Prairie Island's license, and some legislators want to open the state to more nuclear power.
ANALYSIS-Italy speeds up nuclear plans but problems pile up By Reuters
Italy's plans to relaunch nuclear energy are gathering speed but could stutter because of problems with finding sites and funding, experts said.
Italy, the only Group of Eight industrialised country without nuclear power, is seeking to diversify its energy supplies to reduce heavy dependence on fossil fuel imports. But lifting the nuclear ban is a politically charged issue.
Italy signed a nuclear energy cooperation deal with sector leader France on Tuesday. French power company EDF was enlisted to help Italy's Enel build four nuclear plants in Italy.
"Italy seems to be waking up and trying to change its course and focus on building nuclear plants," said Alessandro Clerici, honorary chairman of the World Energy Council for Italy.
The major obstacles are the absence of a long-term energy policy and grassroot public opposition, he said.
Greenpeace speaker confronts nuclear misconceptions – myKawartha
It's human arrogance to think science and technology are simply going to step in and save us from climate change says Bruce Cox, and he's kicking off a 10-city tour across the province to let people know what we need to do.
"We are really running out of time," he adds.
Carpooling to Peterborough in an old Ford Escort isn't exactly a stylish way for the executive director of Greenpeace Canada to travel, but it's all part of walking the talk.
---
Nuclear Weapons News
Pentagon's nuclear weapons theory bombs | Comment | Winnipeg Sun
As the U.S. economy sank ever lower, a huge brouhaha erupted this week over claims that Iran might have nuclear weapons.
The new CIA director, Leon Panetta, said "there is no question, they (Iran) are seeking that capability." The Pentagon chief, Admiral Mike Mullen, claimed Iran had "enough fissile material to build a bomb."
Prime Minister Stephen Harper had claimed Iran posed an "absolutely unacceptable threat." However, to Harper's credit, he just admitted that Afghanistan is a no-win war.
While Rome burns, here we go again with renewed hysteria over MWMD's — Muslim weapons of mass destruction. War drums are again beating over Iran.
The czar of all 16 U.S. intelligence agencies, Admiral Dennis Blair, stated Iran could have enough enriched uranium for one atomic weapon by 2010-15. But he reaffirmed the 2007 U.S. National Intelligence Estimate that Iran does not have nuclear weapons and is not pursuing them. Defence Secretary William Gates backed up Blair.
Public confusion over Iran comes from misunderstanding nuclear enrichment and lurid scare stories.
Russia urges U.S. to heed its missile shield concerns | Reuters
Russia called on the United States on Saturday to take Moscow's concerns into account when it reviews plans to deploy a missile defense shield in Eastern Europe to counter nuclear threats.
Washington has proposed a missile shield to deflect what it sees as the risk of nuclear strikes from Iran on Europe, but the administration of President Barack Obama, who is lukewarm on the plan, is reviewing options.
Russian Foreign Minister Sergei Lavrov told a news conference that a system deployed in Eastern Europe would be seen by Moscow as a threat to Russia.
Nuclear tragedy in the Pacific | The Japan Times Online
the dates of the Hiroshima and Nagasaki atomic bombings — March 1, 1954, is an important date. Fifty-five years ago, residents of the Marshall Islands in the Pacific Ocean and the 23 crew members of the Daigo Fukuryu Maru (Lucky Dragon No. 5), a 140-ton tuna fishing boat from Yaizu, Shizuoka Prefecture, were exposed to fallout from the test explosion of a U.S. hydrogen bomb on Bikini Atoll.
The Daigo Fukuryu Maru tragedy touched off a movement against nuclear weapons among housewives in Tokyo's Suginami Ward — a harbinger of later organized antinuclear weapons movements in Japan. The boat now sits in the Tokyo Metropolitan Daigo Fukuryu Maru Exhibition Hall as a monument.
5 Myths About All Those Nukes Out There – washingtonpost.com
Last week's news that North Korea plans to test a ballistic missile that could reach Alaska gave doomsayers more grounds for gloom. But amid the fear about nuclear attacks by terrorists or leaders such as Kim Jong Il, let's not forget that the United States has managed to protect itself from such a catastrophe not only since 9/11, but since the birth of the bomb in 1945. That record could end tomorrow, and we have a lot of work to do to stay safe. But fear-mongering — such as Dick Cheney's warning last month about the "high probability" of terrorists attempting a nuclear or biological attack — can lead to costly mistakes. We don't need to scare ourselves silly to guard against the worst.
The Future of the IAEA – by Gordon Prather
Not everyone present at an open meeting of the UN Security Council this week was happy to hear our new UN Ambassador, Susan Rice, say that the Change-You-Can-Believe-In administration "will seek an end to Iran's ambition to acquire an illicit nuclear capacity."
End Iran's "ambition"?
To acquire an "illicit" capacity?
Understandably upset, Iranian ambassador, Mohammad Khazaee, promptly got off a letter to the Council president, which said, in part, that
"Despite the allegations made by the U.S. representative, Iran's nuclear program has been, is and will remain absolutely peaceful and Iran has never tried nor will ever try to acquire nuclear weapons.
Global News Blog» Politics and paranoia complicate IAEA'S work on Iran, Syria
The U.N. nuclear non-proliferation watchdog assiduously guards its impartiality as it monitors and investigates disputed activity in Iran and Syria, with suspicious Western powers impatient for the inspectors to draw conclusions.
So the International Atomic Energy Agency typically puts what have become keenly anticipated, quarterly reports on Iran and Syria through many painstaking drafts before they see the light of day, to help ensure that not a single word can be misunderstood, misinterpreted or turned to political advantage.
---
Department of Energy News
Aiken Standard | Aiken, SC: SRS Heritage Foundation shares story of local facility
Only the older folk among us can remember the headline in the Aiken Standard and Review on Nov. 29, 1950, "AEC To Construct Huge Plant Near Aiken." That headline heralded a permanent change in the economy and culture of Aiken and the whole area. More importantly, that event greatly benefited the history of the planet by making it clear to the Soviet Union that their brutal expansionist plans would not be tolerated.
President Truman had become convinced the Soviet Union was rapidly developing their nuclear weapons program, perhaps including a "super" bomb, now called the hydrogen bomb. America had no choice but to do the same because the survival of the free world was at stake. So, a new facility was needed to make tritium (the heaviest isotope of hydrogen) and plutonium. The Savannah River Plant was born. The end result was that freedom-loving countries, led by the U.S., stopped the expansion of the Soviet Union, and made it possible to win the Cold War.
DOE to review waste removal options at Hanford | Tri-City Herald
The Department of Energy will prepare a report this year on the future of high-level radioactive waste, new Energy Secretary Steven Chu said.
That should give the Mid-Columbia a better idea of the future of Hanford's worst radioactive waste, now stored in underground tanks.
Chu was grilled this week at a Senate Energy and Natural Resources Committee hearing by Sen. James Risch, R-Idaho, after saying that Yucca Mountain, Nev., will not be used as the nation's repository for high-level radioactive waste.
The nation's used fuel from power production and Department of Energy high-level waste, including Hanford's, is required to go to a national waste repository. Yucca Mountain was the only site that was being developed for high-level waste.
PDF: DEPARTMENT of ENERGY Contract and Project Management Concerns the National Nuclear Security Administration Office of Environmental Management
Since 2006, GAO has issued 12 reports examining DOE's contract and project management. Two of these reports examined the performance of DOE's largest construction projects nearly all of which are managed by NNSA or EM and EM's largest nuclear waste cleanup projects. These reports documented that the cost increases and schedule delays that have occurred for most of these projects have been the result of inconsistent application of project management tools and techniques on the part of both DOE and its
contractors. Specifically, GAO reported in March 2007 that 8 of the 10 major NNSA and EM construction projects that GAO reviewed had exceeded the initial cost estimates for completing these projects in total, DOE added nearly $14 billion to these initial estimates. GAO also reported that 9 of the 10 major construction projects were behind schedule in total, DOE added more than 45 years to the initial schedule estimates. In particular, the Waste Treatment Plant project at the Hanford Site had exceeded its original cost estimate by almost $8 billion and experienced schedule delays of over 8 years.
GAO also reported in September 2008 that 9 of the 10 major EM cleanup projects GAO reviewed had experienced cost increases and schedule delays—in total, DOE estimated that it needed an additional $25 billion to $42 billion to complete these cleanup projects over the initial cost estimates and an additional 68 to 111 more years than initially estimated. In addition, GAO has issued a number of other reports over the past 3 years on specific specific projects which found similar management problems with NNSA and EM.
Department of Energy – DOE Announces Investment of up to $84 Million in Geothermal Energy
U.S. Department of Energy Secretary Steven Chu today announced the release of two Funding Opportunity Announcements (FOAs) for up to $84 million to support the development of Enhanced Geothermal Systems (EGS). Geothermal energy technologies use energy from the earth to heat buildings and generate electricity. Enhanced Geothermal Systems offer the potential to extend geothermal resources to larger areas of the western United States, as well as into new geographic areas of the entire country. These projects will help support the Administration's efforts to invest in clean energy technologies, create millions of new jobs, end our addiction to foreign oil, and address climate change.
President Obama has laid out an ambitious agenda to put millions of people to work by investing in clean energy technology like geothermal energy, said Secretary Chu. The Administration is committed to funding important research like this to transform the way we use and produce energy and reduce our dangerous dependence on foreign oil.
Department of Energy – Events
03.05.09 Savannah River Site Public Tours Aiken, SC
03.05.09 Portsmouth Site Citizens Advisory Board Mtg. Piketon, OH
03.05.09 Scoping Mtg.: EIS on Proposed Loan Guarantee for TX Energy, LLC, Industrial Gasification Facility Beaumont, TX
03.11.09 Nevada Test Site/Environmental Management Community Advisory Board Mtg. Las Vegas, NV
03.11.09 Oak Ridge Site Citizens Advisory Board Mtg. Oak Ridge, TN
03.11.09 Savannah River Site Public Tours Aiken, SC
03.12.09 Paducah Citizens Advisory Board Mtg. Paducah, KY
03.18.09 – 03.19.09 Environmental Management Site Advisory Board Chairs' Mtg. Augusta, GA
03.23.09 – 03.24.09 Savannah River Site Citizens Advisory Board Mtg. Aiken, SC
03.24.09 Savannah River Site Public Tours Aiken, SC
03.25.09 Northern NM Citizens Advisory Board Mtg. Santa Fe, NM
03.31.09 Public Mtg.: Revised Draft EIS on Decommissioning and/or Long-term Stewardship at West Valley Demonstration Project Irving, NY
03.31.09 Idaho National Lab/Environmental Management Citizens Advisory Board Mtg.
Rep. Wamp, DOE & the Nuclear Weapons Complex | knox news
I'd been trying unsuccessfully, in recent weeks, to catch up with Congressman Zach Wamp to see what he thought of the Obama administration's apparent push to move the Nuclear Weapons Complex out of the Dept.of Energy and over to the Dept. of Defense. Few members of Congress are more intimately knowledgeable of the nuclear weapons program than Wamp, and he's been a big supporter, in part because of the Y-12 warhead plant in his home district.
On Friday, at an event at Y-12's New Hope Center, I had a few minutes to talk with Wamp, and I asked him for his position on relocating the weapons program to DOD. "Well, that is the $64,000 question right now," he said.
Remembering Rocky Flats: High Country News
Regarding your story "The Half-life of Memory," I had the pleasure of serving on the Rocky Flats Citizens Advisory Board (RFCAB), and in 2000 we had the chance to tour Building 771 (HCN, 2/16/09). The DOE considered 771 to be the most dangerous building in America. The opportunity to walk through a building that was essentially a nuclear ghost town in and of itself was a fascinating look into a facility that I grew up downwind from for 25 years. It really emphasized the dire need to demolish and clean up Rocky Flats.
It's unfortunate that your article didn't mention RFCAB. There were many dedicated people on that board who were more passionate about seeing Rocky Flats cleaned up than it seemed the feds themselves were. RFCAB, I thought, did much in getting the state and federal agencies to see the bigger picture of what Rocky Flats was and would become. I remember the heated discussions about how "clean" clean could be. What I find most unfortunate is that so many people are willing to forget what happened at Rocky Flats and all the ordinary people who made the plant and subsequent cleanup possible.
BBC | US nuclear relic found in bottle
A bottle discarded at a waste site in the US contains the oldest sample of bomb-grade plutonium made in a nuclear reactor, scientists say.
The sample dates to 1944 and is a relic from the infancy of the US nuclear weapons programme.
A team from the Pacific Northwest National Laboratory used nuclear forensic techniques to date the sample and track down its origins.
cryptogon.com» U.S. Department of Energy Cannot Account for Nuclear Materials at 15 Locations
Remember the one about the thousands of missing tritium based Exit signs?
A number of institutions with licenses to hold nuclear material reported to the Energy Department in 2004 that the amount of material they held was less than agency records indicated. But rather than investigating the discrepancies, Energy officials wrote off significant quantities of nuclear material from the department's inventory records.
That's just one of the findings of a report released on Monday by Energy Department Inspector General Gregory Friedman that concluded "the department cannot properly account for and effectively manage its nuclear materials maintained by domestic licensees and may be unable to detect lost or stolen material."
Department of Energy – Secretaries Donovan and Chu Announce Partnership to Help Working Families Weatherize Their Homes
HUD-DOE Agreement Will Help Spur a New Industry to Create Jobs for the Middle Class
Philadelphia, PA " U.S. Department of Housing and Urban Development (HUD) Secretary Shaun Donovan and U.S. Department of Energy (DOE) Secretary Steven Chu today announced a major partnership between HUD and DOE that will streamline and better coordinate federal weatherization efforts to make it much easier for families to weatherize their homes and spur a new home energy efficiency industry that could create tens of thousands of jobs.
Vice President Joe Biden, joined by Secretary Donovan and Secretary Chu, praised the announcement during his remarks at a meeting of the White House Task Force on Middle Class Families in Philadelphia.
---
Other Energy News
Is wind power worth it? Find out online | Energy and Fuel
Not sure whether a wind turbine on your property would generate enough energy to be worth the effort? Stew no more: the Carbon Trust has launched a new Wind Yield Estimation Tool on its Website.
The tool lets users calculate their annual mean wind speed, potential energy generation and carbon savings based on postcode, landscape and type of wind turbine.
According to the Carbon Trust, the tool is the most rigorous of its kind and is based on 30 years of data from the Met Office's 220 weather stations.
DONG, Siemens sign world's largest offshore wind pact | Energy and Fuel
Denmark's DONG Energy and Siemens today announced they've signed off on the world's largest offshore wind turbine agreement.
Under the pact, Siemens will deliver up to 500 wind turbines for DONG's development of offshore wind energy installations in northern Europe. Once deployed, the turbines are expected to have a total power-generating capacity of 1,800 megawatts.
Will Renewable Energy Get Us Out Of The Recession? : TreeHugger

Nikkei Business Publications recently announced the results of a survey conducted with engineers in Japan's manufacturing industry on the current global recession. They were asked hard questions about the impact of the recession and measures to cope with it. I am a little surprised that they turn out to be such tree-huggers: an overwhelming number thinks solar cells, electric, fuel-cell and hybrid vehicles – and even wind power – could provide the breakthroughs we need to get out of the current recession.
World Sustainable Energy Days a Success – Renewable Energy World
More than 100,000 people attend; a testament to the popularity of sustainable building and renewable energy in the region.
by Michael Fell
Wels, Upper Austria [RenewableEnergyWorld.com]
Last week saw the return of the World Sustainable Energy Days conference which is held every year in Wels, Upper Austria. Taking place over three days (plus a day of site visits), the conference has three main streams: the European Pellet Conference, the European Energy Efficiency Conference and Regional Biomass Action Plans.
Austria is an apt location for the conference — along with Sweden it is well known as one of Europe's biggest users of pellet technology — and as the final remnants of this year's snow melted away it is plain to see why. With cold winters and real enthusiasm for efficient and sustainable building, the demand for renewable heat is strong. The country is also highly forested, providing ample raw material for pellet production in the form of sawdust and wood shavings from sawmills (along with other biomass waste).
Green Transmission Superhighway Needed for Renewable Energy to Reach Full Potential – Renewable Energy World

The American Wind Energy Association (AWEA) and the Solar Energy Industries Association (SEIA) have released a white paper titled "Green Power Superhighways: Building a Path to America's Clean Energy Future," detailing current inadequacies of the U.S. electric transmission infrastructure and offering policy solutions to address them.
Inadequate transmission capacity is a significant barrier to renewable energy development in the U.S. The release of the paper comes at a critical time. President Obama and Congress have made strong commitments to renewable energy as a driver for jobs creation and economic growth, but the nation's renewable energy resources can not reach their full potential without renewed investment in the country's transmission infrastructure.
Renewable Energy World North America Conference and Expo Starts Next Week – Renewable Energy World
Next Tuesday in Las Vegas renewable energy industry leaders, experts, companies and other interested participants will meet in Las Vegas to discuss how the industry is faring amidst the current economic conditions during Renewable Energy World North America, the renewable energy's leading expo and conference in North America.
"While some companies may have delayed their growth plans in reaction to the current economic situation, I am hearing that they do plan to hire as soon as the U.S. stimulus package begins to take affect."
— Katharine Hart, Online Job Sales Manager, RenewableEnergyWorld.com
The show kicks off with a keynote round-table session that will set the stage for the 3-day event. During the session, leaders of the major renewable industry trade associations plus a senior executive from host utility NV Energy will take part in a round-table discussion on the economy, the economic stimulus bill and renewable energy initiatives likely to come from the Obama Administration and Congress. These individuals have their fingers on the pulse of their respective industries and should be able to shed light on the most current insights into what the next four years may hold for the industry.
The Cost of Energy» Cars, always the cars
The slow-motion train wreck that is the US car market is looking less slow every day.
Auto Sales Plunge as Buyers Snub Incentives:
Falling U.S. auto sales crashed in February, dimming hopes that the domestic industry might bounce back in the second half of this year.
General Motors reported that its sales slid 53 percent in February compared with the same month a year ago. Chrysler's dropped 44 percent. And Ford's sales tumbled 48 percent, despite its insistence that it needs no federal aid to stay afloat.
The Oil Drum: Campfire | What Do We Tell Our Children?
Given the converging financial, ecological, and energy situations, I often wonder what we should be telling our children about subjects that are a)over their heads and b)potentially 'R' rated or worse. Verbal navigation between hope and reality is difficult enough for our adult network, let alone the generation of young people growing up under our influence. Below the fold is a letter I wrote to the 7 yr old son of a friend of mine who asked his mom 'When will the oil run out?'.
EU Wants Quick Action from US on Climate Policy to Put Pressure on India, China : Red, Green, and Blue

The European Union wants President Obama to act on his promise of introducing a new climate change policy and work out the modalities of a cap-and-trade policy before the Copenhagen Talks in December. Doing so, EU ministers say, would send a clear signal to the world and especially the developing countries about the change in America's environment policy.
The European Union already has clear renewable energy and carbon emissions reduction policy in place but that has yet to make any difference in the stance of the developing countries like India and China. The Asian neighbors continue to resist any demands to reduce their carbon emissions claiming that their contribution to the overall global carbon emissions is very less as compared to that of the developed nations especially the United States which has not ratified the Kyoto Protocol.
Smart grid and renewables interconnection (Part 4 of 5)
One of the reasons why smart grid is generating so much interest right now is its ability to enable the integration of renewable energy into the electric power network, leading to a broader generation portfolio and potentially beneficial carbon implications. Lots of the discussion of smart grid in policy and media (including places like Greentech Media, Cleantech, EcoGeek, GreenMonk, and the New York Times blogs Dot Earth and Green Inc.) has emphasized the potential economic and environmental value from having investments in the electric power network that make the accommodation of renewables easier, reducing transaction costs and shifting the margin at which investing in renewables is profitable.
Spain's Record Breaking Wind Energy Generation
Spain has set a record this week by powering 29-40% of its electricity needs from wind energy.
A huge 11,180 MW was generated on Thursday when high winds blew through north west Spain. When demand was lower early in the morning, wind energy supplied 40% of the country's requirements whilst later on when demand rose, wind energy supplied 29%.
This year wind turbines have supplied 11.5% of electricity demand in Spain positioning the country as the third biggest producer of wind energy next to Germany (second) and the US (first). There is a national target of reaching 20,000 MW by 2010. This compares with a figure of just 7300 MW likely to be operational in the UK by 2010 (the number currently built or with planning consent). Companies with a significant presence in Spain are Iberdrola, Acciona and Endesa.
Workers Retrain for Wind-Energy Jobs | CommonDreams.org

One man in the classroom earned more than $100,000 framing tract homes during the building heyday. Another installed pools and piloted a backhoe. Behind him sat a young father who made a good living swinging a hammer in southern Utah.
But that was before construction jobs vanished like a fast-moving dust storm in this blustery high desert. Hard times have brought them to a classroom in Kern County, about 120 miles northeast of Los Angeles, to learn a different trade. Tonight's lesson: how to avoid death and dismemberment.
This is Wind Technology Boot Camp at Cerro Coso Community College, where eight weeks of study and $1,000 in tuition might lead to a job repairing mammoth wind turbines sprouting up across the nation.
Clean Energy Investments Hit By Global Financial Woes
The global economic downturn has hit clean energy investments and their growth is no longer on track for the world to avert the worst impacts of climate change, said clean energy and carbon market analysts New Energy Finance today.
The analysts presented findings of their new report, Global Futures 2009, to senior investors, industry executives and policy makers in clean energy and the carbon markets at the second New Energy Finance Summit in London. Summit participation is by invitation only and is limited to 200 people.
California Leads the Nation in Energy Star Buildings
The City of Los Angeles has more Energy Star buildings than any other U.S. metropolis with 262 buildings, according to a new ranking issued by the U.S. Environmental Protection Agency.
Los Angeles and 24 other cities were recognized Tuesday by the EPA for using engineering and construction techniques that reduce energy consumption.
Four California cities made the Top 25 Energy Star Buildings List. San Francisco ranked second with 194 buildings, while Sacramento and Riverside also made the list.
Peak Energy: Project Get Ready Aims to Create Electric Vehicle Revolution
WorldChanging has a post on a Rocky Mountain Institute backed initiative to pave the way fro smart grids and electric vehicles – Project Get Ready Aims to Create Electric Vehicle Revolution.
Creating a well functioning smart grid cyclically connected to smart vehicles and buildings and houses, as well as personal and public renewable energy systems will be no small infrastructure feat. Utility providers, technology innovators, neighborhood councils and local governments will need to come together to provide needed support — both monetarily and ideologically.
Although U.S. President Obama and the recently passed stimulus plan are pushing the renewable, electric energy revolution forward, residents across the nation might need more motivation to make the leap from fossil fuel users to plug-in pioneers.
A new project, headed by think-and-do tank the Rocky Mountain Institute, is offering to help city leaders provide community members with that extra inspiration. The initiative, Project Get Ready, supplies a menu of strategies that are meant to help cities prepare for the plug-in transition. According to RMI, problems related to individual hesitancy toward purchasing electric vehicles and investing in the infrastructure itself, can be overcome if cities/regions become ecosystems that welcome electric vehicles.
Peak Energy: Let The WInd Blow
The Next100 blog has a post on expanding wind power in California and how advances in mapping wind resources are helping the industry grow – Let It Blow.
Solar power is, if you'll pardon the pun, easily the hottest sector of the electric generation market today in terms of public interest. But if California is going to achieve the widely proposed goal of acquring a third of its electrical energy from renewable sources by 2020, wind energy will almost certainly be the flagship carrier of the renewable power industry.
Forecasts indicate that achieving the 33% renewable goal would require ramping up wind energy from 2,100 megawatts in 2006 to at least 12,500 MW by 2020. Solar, by contrast, would likely grow from 330 MW in 2006 to 6,000 MW in 2020.
Obama veers from Bush's environmental course – USATODAY.com

Even before George W. Bush can settle into his new house in Dallas, his legacy on the environment is being dismantled by his replacement in the White House.
In less than two months, President Obama has put on hold Bush's plans for power-plant pollution, offshore oil drilling, nuclear waste storage and endangered species.
THE PRESIDENT'S AGENDA: What's been done, what lies ahead
The Obama team has rolled out policies Bush officials delayed, such as requiring higher energy efficiency from appliances.
Such moves have significant impacts and not just on the environment. They could affect electric bills, gas prices and the time it takes to build highways, dams and bridges.
Solar panel industry achieves Holy Grail – $1 per watt grid-parity
March 3, 2009 Arizona based First Solar has achieved a major milestone in reducing the manufacturing cost for solar panels below the $1 per watt price barrier – the target necessary for solar to compete with coal-burning electricity on the grid or grid-parity. Using cadmium telluride (CdTe) technology in its thin-film photovoltaic cells, First Solar claims to have the lowest manufacturing cost per watt in the industry with the ability to make solar cells at 98 cents per watt, one third of the price of comparable standard silicon panels. The efficiency is in part due to a low cycle time – 2.5 hours from sheet of glass to solar module – about a tenth of the time it takes for silicon equivalents.
Bill aims at curbing green group lawsuits – Salt Lake Tribune
Rep. Mike Noel says his HB379 is aimed at reducing frivolous lawsuits by environmental groups.
But critics say it violates the constitutional rights of Utah businesses and individuals as well.
The measure would require anyone seeking a stay of an "environmental action" — the granting of a new permit for a power plant, a road or mining, for instance — to post a bond to cover any damages the delays might cause. The new requirement would cover permits issued by the state departments of Environmental Quality, Transportation, Natural Resources or the School and Institutional Trust Lands Administration.
National Geographic Slams Tar Sands  Canadian Politicians Pissed : TreeHugger

Some are calling it a smear job, while others are applauding the National Geographic's rather sobering 20-page publication on the Alberta tar sands, titled Scraping Bottom. Either way, the timing is brilliant.
Dubbed by some as the most destructive project on Earth – scarring it visibly from space – there's no doubt that the tar sands extraction industry has a huge environmental footprint, which even President Obama could not help but acknowledge during his visit to Ottawa last week, to the chagrin of some Canadian officials. Many of them, from Prime Minister Stephen Harper on down, are attempting to control the potential damage in the lead up to the ministerial visit to the U.S. next week – but it's almost like watching the frantic efforts of a doctor as the patient is hemorraging to death.
I'm proud of the oil sands. It's a world leader. National Geographic is not going to teach me any lessons about the oil sands, said Liberal Party leader Michael Ignatieff in a defensive response to the article. Canada's Environment Minister Jim Prentice went on to dismiss the feature as just one article.
Electricity systems can cope with large-scale wind power: ENN
Research by TU Delft proves that Dutch power stations are able to cope at any time in the future with variations in demand for electricity and supply of wind power, as long as use is made of up-to-date wind forecasts. PhD candidate Bart Ummels also demonstrates that there is no need for energy storage facilities. Ummels will receive his PhD on this topic on Thursday 26 February.
Wind is variable and can only partially be predicted. The large-scale use of wind power in the electricity system is therefore tricky. PhD candidate Bart Ummels MSc. investigated the consequences of using a substantial amount of wind power within the Dutch electricity system. He used simulation models, such as those developed by Dutch transmission system operator TenneT, to pinpoint potential problems (and solutions).
US: Efficiency Can Reduce Energy Use By 30%, Coal Dependence By 60% : Red, Green, and Blue
In a new study, conducted by the Rock Mountain Institute, it has been found that electricity consumption can be reduced by 30 percent through energy efficiency and coal powered power generation can be reduced by 60 percent.
The study, which spanned across 50 states, identified five states with highest electric productivity rates – New York, Alaska, Connecticut, Delaware and California – and stated that if all other states were to adopt similar efficiency parameters are implemented in other states the whole country can save up to 1.2 million gigawatt-hours annually. The study also brought out the long-term benefits of improving the electric productivity
Peak Energy: Harnessing the Tides: Marine Power Update 2009
Renewable Energy World has an article on the state of play in the ocean energy market – Harnessing the Tides: Marine Power Update 2009
One hundred and forty-one years ago, the relentless sea off Scotland's coast inspired the following observation from native son and author George MacDonald.
"I climbed the heights above the village, and looked abroad over the Atlantic. What a waste of aimless tossing to and fro! Gray mist above, full of falling rain; gray, wrathful waters underneath, foaming and bursting as billow broke upon billow…they burst on the rocks at the end of it, and rushed in shattered spouts and clouds of spray far into the air over their heads. "Will the time ever come," I thought, when man shall be able to store up even this force for his own ends? Who can tell?"
Peak Energy: 6.4 Gigawatts of Offshore Wind Farms Slated for Scotland
TreeHugger has a post on the large volume of offshore wind power projects planned for Scotland – 6.4 Gigawatts of Offshore Wind Farms Slated for Scotland.
A couple months back it was announced that the UK's Crown Estate would be helping out with financing pre-construction costs for offshore wind farms . Now comes word that The Crown Estate which owns development rights in UK waters out to 200 miles has offered exclusive agreements to nine companies for the development of offshore wind farms in Scottish waters totaling more than 6 GW of power. There are 10 plans on the table under these agreements:
The largest is the Argyll Array at 1,500 MW, to be developed by Scottish Power Renewables.
Airtricity Holdings has a sites amounting to 2,678 MW (Kintyre, 378 MW; Islay, 680 MW; Beatrice 920 MW; Bell Rock 700 MW).
Inch Cape will see 905 MW of wind power developed by NPower Renewables.
Fred Olsen Renewables will develop 415 MW at the Forth Array.
Peak Energy: Wave Energy to Bring Power and Jobs to San Francisco
CleanTechnica has a post from San Francisco mayor Gavin Newsom on the city's proposal to build a wave power plant offshore – Wave Energy to Bring Power and Jobs to San Francisco.
Today, San Francisco took a meaningful step toward turning the promise of renewable ocean energy into reality. We submitted a preliminary permit application to the federal government to develop a wave power project off our coast that we believe can generate between 10 to 30 megawatts of energy, with potential of up to 100 megawatts. When this project is fully operational, upwards of 100 jobs could be created in San Francisco.
Ocean power is a true "game changer" in the area of renewable energy. When wave and tidal power technologies reach commercial scale, they are expected to be able to provide thousands of megawatts of power to our coastal communities, dramatically green our energy portfolios and create thousands of new American jobs. In San Francisco, we've been doing our part to spur these technologies by aggressively advancing tidal and wave power pilot projects. We are 100% committed to this challenge.
Wave power is not a new concept. In 1887, San Francisco Mayor Adolph Sutro recognized the power of San Francisco's waves and built a wave catch-basin to harness the ocean's power. Over the next century wave power development took a backseat to our dependence on oil, with oil platforms built along our coasts to feed our oil addiction.
---
Nuclear Editorial and Opinions
Advice needed : Yucca Article : Nature
The Obama administration should ensure that science informs the US strategy on nuclear waste.
The fall from grace of Yucca Mountain as the site for a giant government nuclear-waste repository has been a long time coming. Ever since it was named as the sole site for the final disposal of high-level waste in 1987, political opposition has been growing, as has the population of nearby Las Vegas.
That opposition found strength in the weakness of the scientific case for the repository. Lawmakers originally chose Yucca Mountain on the basis of Nevada's low population and political vulnerability, leaving scientists to find a justification after the fact. But much of what the researchers found undercut the decision. The seemingly quiet desert around the mountain went through a spate of volcanic activity as recently as 75,000 years ago, and although the region seems dry, rain seeps surprisingly quickly through fissures in the rock.Nuclear power industry sees opening for revival
With the Obama administration staking the nation's energy future on clean sources, the U.S. nuclear power industry aims to make a comeback by building dozens of new reactors that supply plentiful, carbon-free electricity.
But 30 years after the Three Mile Island accident in Pennsylvania led to moratoriums on new plants across the nation, concerns about the cost and safety of nuclear power remain, including what to do with the growing stockpiles of highly radioactive waste from the nation's reactors.
My Turn: Vermont Yankee's illusion of cheap, green energy | Burlington Free Press
Magic is captivating. Illusionists will use misdirection and smoke and mirrors to influence their audience. A good illusion requires that the audience "suspend their disbelief" due to the authority and confidence in which the illusion is presented, leading them to accept its premise.
Vermonters have been witnessing their own magic show on the energy stage in Vermont, with the Legislature and ratepayers as its audience. Throughout the past year, Gov. Douglas, utilities, Entergy and corporate special interest groups have presented a steady supply of smoke and mirrors to create an illusion — the illusion that Vermont Yankee is cheap, clean, green and reliable, and still critical to Vermont's energy portfolio for the next two decades.
Cue the smoke: Vermont utilities continually publicize their efforts to increase renewable energy and conservation as part of their future energy plans. Yet, their plans show a small increased investment in renewable energy over a 25-year time span and continued reliance on Vermont Yankee during this same 25-year period.
Nuclear power is still loaded with problems
Fifteen years ago, Minnesota legislators understood the long-term burden of nuclear power on future generations and passed a nuclear moratorium. This was a sensible step that says we must not further contribute to a problem that doesn't yet have a good solution.
According to a recent Star Tribune article, a clear reminder of the safety issues occurred last year when a radioactive piece of equipment being shipped to Pennsylvania from Minnesota's Prairie Island nuclear plant shifted during transport. Radiation eight times higher than safety standards allow escaped by the time the item reached its destination. Shipping and storing one of the most dangerous substances ever created will continue be problem for a quarter of a million years. It isn't responsible to leave this problem for future generations. It's even worse to continue to add to existing stockpiles of nuclear waste.
CentralPennBusiness: Nuclear power: the next bailout
Remember when Republicans were welded to the notion that entrepreneurs should decide what constitutes the most prudent investment? Wasn't it yesterday that conservatives proclaimed that the market is best suited to determine what technology should move America forward?
Jim Rubens, former chairman of the New Hampshire Republican Party, observed, "My party, the Republican party, is too deep in bed with the coal, oil and electric utility industries to remember its free market principles."
Turns out politicians from both parties know what's best after all. Welcome to this century's version of corporate socialism.
New Energy Focus – OPINION: We don't need nuclear power to stop climate change
Prof John Whitelegg, Green Party spokesperson on sustainable development and one of 12 Green councillors on Lancaster city council, discusses why renewables, rather than nuclear power, should be the focus for economic recovery.
It is true that a small number of Greens, feeling the urgency of the climate crisis, have suggested a nuclear re-think as a lesser of two evils. But it's also true that the Green Party overwhelmingly thinks they're wrong.
The Top Nuclear Stories is published twice weekly. It is a produced
using a combination of social bookmarking and programming.
You can view or join the public group and add your own stories
by going here -> http://groups.diigo.com/groups/nukenews