Seasons Greetings to all!
I went to an interesting presentation made by Harvey Wasserman here in the Bay Area during the weekend and got a chance to chat with him afterwards!
I'm also compiling a summary of the best stories of the year on the nuclear issue. You can click here to see it. Â The best part is that I'm building libraries around each major subject area so you can actually go look at any of the thousands of stories in the library
I'm moving to a once a week format to save time. Â As per above, my ISP appears to be upset with the size of the newsletters. Â I may have to shift it off of my blog and onto a web based format as the last two posts lost me over 4 hours of work. Â 🙁 I will keep people appraised as to where I go with this.
This was a bit of a low news week. Â A whole lot of NRC license activity took place as well as a yo ho ho protest over EDF's agressive buyout of Constellation – Unistar. Â Only one scandal of any size and that is the story that just leaked that Japan has been secretly shiping HEU to the US during the last decade.
---
Top Nuclear Stories Index
---
Nuclear Reactor News
Joplin Independent:Current Missouri law thwarts nuclear expansion
The 2009 legislative session will address the need for more base-load electricity generation in Missouri. Ameren Corp. serves 1.2 million Missouri electric customers representing nearly 50% of Missouri's total consumption. They expect demand to increase 30% by 2020. Ameren is seeking the necessary licenses and funding to construct a second nuclear unit at their existing Callaway nuclear facility near Fulton, MO. Some changes to Missouri laws regulating electric utilities may be needed in order for Ameren or any utility to finance new base-load plants.

Nuclear plant gets 20-year extension
The Shearon Harris nuclear-power plant that supplies Wilson with most of its energy has received a 20-year license extension that allows it to operate through 2046.
The Nuclear Regulatory Commission approved the operating-license renewal of the power plant in southern Wake County. The license was set to expire in 2026.
The extension, which was granted earlier this month, could mean future lower electric rates for municipal members of the N.C. Eastern Municipal Power Agency. The agency owns a share of the Harris plant, and the plant provides member cities with 16 percent of their power generation. The plant is also the largest part of the agency's debt that the 32 member cities are set to pay down until 2026.
Nuke project up and down | ajc.com
Georgia Power recently got some good news and bad news as it continues its push for new nuclear reactors in the state.
The good news: Neither the Georgia Public Service Commission's public interest staff nor the state's biggest industrial customers oppose the new reactors outright.
The bad news: Both the PSC staff and the industrial customers slammed the company's proposal to begin charging for the new reactors five years before they're complete.
In filings late last week, the staff said it was recommending approval of the reactors subject to adoption of a number of financial limits.
asahi: EDITORIAL: Hamaoka nuclear plant
Chubu Electric Power Co. has decided to retire two old nuclear reactors and build a new state-of-the-art reactor at the same nuclear power plant. The first-ever reactor "replacement" in the nation will be made at the company's Hamaoka Nuclear Power Station in Shizuoka Prefecture.
The No. 1 and No. 2 reactors at the Hamaoka plant, which started operation in the late 1970s, have been shut down since 2001 and 2004, respectively, due to accidents and for repair. Chubu Electric initially planned to retrofit the two reactors to raise their earthquake resistance under new safety standards and reopen them in fiscal 2011.

DPS releases VY audit report – Brattleboro Reformer
Consultants hired by the state to conduct a review of Vermont Yankee nuclear power plant in Vernon concluded Tuesday that the facility "can be a reliable station beyond its current operating license."
However, stated Nuclear Safety Associates in a report issued Tuesday, several conditions at the plant challenge the ability of Entergy Nuclear Vermont Yankee employees to continue to operate the plant in a reliable manner. Those conditions need to be addressed by ENVY, stated NSA, prior to the issuance of a certificate of public good or a decision from the state Legislature on its continued operation.
PSC slams plan to pay for nuclear power plants | ajc.com
Georgia Power recently got some good and bad news, as it continues its push for new nuclear reactors in the state.
The good news: Neither the Georgia Public Service Commission's public interest staff nor the state's biggest industrial customers oppose the new reactors outright.
The bad news: Both the PSC staff and the industrial customers slammed the company's proposal to begin charging for the new reactors five years before they're complete.
SA Current – Year  in Review: Nuclear options
City Council gets: Carbon Free and Nuclear Free: A Roadmap for U.S. Energy Policy
Stockings filled with coal come by the Wyoming trainload to feed the furnaces powering CPS Energy's plants. But impending federal regulation of
carbon emissions is causing utilities nationwide to wrestle with alternatives. CPS's position has been that natural-gas prices are too volatile. Solar's still too small. But does that imply nuclear is just right?
San Antonio has been locked in stiff debate over that question this year. Local environmental and energy activists scored a key victory when they got language supporting the proposed doubling of the South Texas (Nuclear)Project stripped from CPS's May rate hike.
Ariz. Palo Verde nuclear renewal license available | Reuters
The renewal applications for the operating license for the Palo Verde Nuclear Generating Station in Arizona is available for public review, the U.S. Nuclear Regulatory Commission said on Wednesday.
The three units at Palo Verde can together make about 4,000 megawatts of electricity, making it the biggest nuclear power plant in the United States.
The license extensions, if granted, would allow each unit to operate for another 20 years beyond their current expiration dates, which are in 2025 for Unit 1, 2026 for Unit 2, and 2027 for Unit 3.
The Manila Times Govt mulls Bataan nuke plant revival
The government, through state-owned National Power Corp. (Napocor), has signed a deal with Korea Electric Power Corp. (Kepco) on the possible revival of the mothballed Bataan Nuclear Power Plant (BNPP).
In a statement on Tuesday, Napocor said that it has signed a memorandum of understanding (MOU) with Kepco for the conduct of studies on the reactivation of the nuclear plant in Morong town of Bataan province, 150 km northwest of Manila.
The memorandum does not give Kepco any preferential rights to future projects or plans that Napocor may undertake in connection with the country's only nuclear power plant.
Exelon says to extend NRG tender deadline | Reuters
Power company Exelon Corp expects to extend its hostile bid for NRG Energy Inc past the January 6 deadline as it awaits regulatory approvals, the company said in a regulatory filing on Tuesday.
Exelon, which has offered to buy Princeton, New Jersey-based NRG at a price now valued at about $5.8 billion, has sought U.S. regulatory approval for the deal, although NRG management has rejected the offer as too low.
Groups protest Constellation's nuclear energy plans — baltimoresun.com
More than a dozen members of citizen and environmental groups protested Constellation Energy's nuclear energy partnership with a French utility at the company's Baltimore headquarters this morning and said they were concerned about additional investment in nuclear energy and the way those plants will be financed.
Last week, Paris-based Electricite de France agreed to invest $4.5 billion in Constellation's nuclear facilities in exchange for a 49.99 percent ownership stake. This follows a joint venture started last year between EDF and Constellation to develop four new nuclear reactors, including a third at Calvert Cliffs.
Don't bill now for new reactors, panel argues  – Augusta Chronicle
Georgia Power Co.'s customers shouldn't pay $1.6 billion for two power plants before they're built on the site of Plant Vogtle near Waynesboro, say the public-advocacy staff of the Georgia Public Service Commission.
The staff filed its conclusions late Friday in documents with the commission. A spokeswoman for the company said its executives would have no comment until they have had more of a chance to review those documents.
Nuclear power in S.C.: Citizens have their say – The State
Participating in nuclear power hearing can be a 'learn-as-you-go' process
Joseph Wojcicki concedes his last name can twist tongues."It's Voo-tess-kee," the West Columbia man says with a thick Polish accent. "But you can call me 'Joe the Intervenor.'"
A retired Midlands Tech math teacher, Wojcicki took part as a citizen intervenor in the Public Service Commission's almost three-week-long hearing on SCE&G's $9.8 billion plan to add two reactor units to the V.C. Summer Nuclear Station at Jenkinsville.

Bechtel wins Egyptian nuclear power contract | Reuters
Bechtel Power Corp has won the contract to design and consult on Egypt's first nuclear power plant, Electricity Minister Hassan Ahmed Younes said on Monday.
The contract, with a price tag of 1 billion Egyptian pounds ($180 million), is for 10 years, Younes told a news conference called to announce the winner in the tender. ($1 = 5.5162 Egyptian pounds)

BBC NEWS | EDF allowed to buy British Energy
French Energy company EDF has won permission from the European Union competition authorities to buy British Energy, subject to certain conditions.
EDF has to sell one plant it owns and one that British Energy (BE) owns, and sell a minimum amount of electricity to the British wholesale market.
It also has to end a connection agreement with the National Grid.
Bloomberg: Chubu Electric Predicts Loss From Scrapping Reactors
Japan's third-biggest power producer, revised its earnings outlook and predicted a record loss after scrapping two reactors that are more than 30 years old.
The company is expecting a net loss of 78 billion yen ($869.5 million) for the year ending March 31 compared with profit of 22 billion yen it forecast in October, it said in a statement released in Tokyo today. The utility will book a charge of 155 billion yen for mothballing the No. 1 and No. 2 units at the company's Hamaoka plant in central Japan.
SOLANCONEWS- Public Input Sought For Three Mile Island Nuclear Plant License Renewal Application
Nuclear Regulatory Commission staff is seeking public comments on its preliminary conclusion that there are no environmental impacts that would preclude renewal of the operating license for the Three Mile Island Nuclear Station, Unit 1 (TMI-1) in Middletown.
As part of TMI-1's license renewal application, dated Jan. 8, AmerGen Energy Company, LLC, submitted an environmental report. The NRC staff reviewed the report and performed an on-site audit. The staff also considered comments made during the environmental scoping process, including comments offered at public meetings held May 1, 2007. Based on its review, the NRC staff has preliminarily determined that the environmental impacts of the license renewal for TMI-1 are not so great that they preclude license renewal.
The draft supplemental environmental impact statement (EIS) is open for public comment until March 4, 2009, and will be the subject of two public meetings to be held on Wednesday, Jan. 28, 2009.
Nuclear plants granted extensions – Rocky Mount Telegram
The power company serving Rocky Mount has received regulatory approval to continue operating one of the nuclear power plants that supplies electricity to the city.
The approval, combined with others, possibly could lead to stabilizing or even lowering electric rates in the long run, officials said.
The Nuclear Regulatory Commission has extended the licensing of the Shearon-Harris nuclear power plant near Raleigh through 2046.

Bay City Tribune: Exelon files for NRG acquisition
Exelon Corporation recently announced it has filed an application with the Federal Energy Regulatory Commission (FERC) for approval of Exelon's proposed combination with NRG Energy, Inc.
Exelon has also filed notification with the U.S. Department of Justice and the Federal Trade Commission of its intention to acquire NRG, in compliance with federal premerger notification requirements.
The Associated Press: NRC: Nuke plant safety battery was broken 4 years
Inspections are being ramped up at a California nuclear plant where a battery that powered safety systems didn't work for four years.
The Nuclear Regulatory Commission said Monday that the problem at the San Onofre plant stemmed from poor maintenance.
Regional administrator Elmo Collins says the lapse is troubling because it persisted for so long. It was inoperable from 2004 to 2008. The problem was discovered in March.
The Punch: Nuclear power: Nigeria gets draft law
The Nigeria Atomic Energy Agency on Friday received a draft legal framework which would guide the implementation of the nation's nuclear power programme.
The existing legal framework was signed into law in 1976, although Nigeria only initiated efforts to utilise nuclear resources to generate electricity in 2006.
---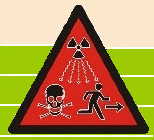 Nuclear Health and Safety News
BBC NEWS | Health | Radiation 'threat' to air crews
Pilots and other staff who spend a career at high altitude may have suffered genetic damage from exposure to "cosmic radiation".
US researchers checked DNA from pilots and found more damage in those who spent longer in the air.
At a jet's cruising height, passengers and crew are exposed to more radiation from space.
Radiation Exposure Compensation Program – About the Program
On October 5, 1990, Congress passed the Radiation Exposure Compensation Act ("RECA" or "the Act"), 42 U.S.C. § 2210 note, providing for compassionate payments to individuals who contracted certain cancers and other serious diseases as a result of their exposure to radiation released during above-ground nuclear weapons tests or as a result of their exposure to radiation during employment in underground uranium mines. The 1990 Act provided fixed payments in the following amounts: $50,000 to individuals residing or working "downwind" of The Nevada Test Site; $75,000 for workers participating in above-ground nuclear weapons tests; and $100,000 for uranium miners.

BOPA Daily News: maphashashalala not exposed to radiation
Mmaphashalala residents in the Central District have not been exposed to radiation, says chairperson of the Radiation Protection Unit board, Mr Legwaila Legwaila Briefing the media on radiation Mr Legaila said this did not mean they were free from the adverse effects of ionising radiation as it takes years to develop.
This follows theft of 16 drums containing radio active contaminated soil from Poseidon Geophysics, a company drilling boreholes in Mmamabula coal fields.
Mr Legwaila said following the report of the theft, they recovered six drums in Mmaphashalala with the assistance of local police.
He appealed to the public to assist in recovering the remaining drums, adding that ionising radiation could cause skin burns, sterility, cancer and death.
---
NRC News
NRC recertifies USEC's operations | Chillicothe Gazette
Plants in Piketon and Paducah receive five-year extensions
BETHESDA, Md. – USEC Inc. announced Tuesday the U.S. Nuclear Regulatory Commission (NRC) has officially recertified USEC's operations at the gaseous diffusion uranium enrichment plants in Piketon and Paducah, Ky., for five more years.
Advertisement
The renewed certificates of compliance indicate USEC's operations at the plants comply with all NRC safety, public health, environmental and security regulations.The plants are required to be recertified by the NRC every five years, with the current certificates set to expire Dec. 31.
NRC: NRC Recertifies Two Gaseous Diffusion Plants Operated by United States Enrichment Corporation
The Nuclear Regulatory Commission has recertified two gaseous diffusion plants (GDPs) operated by the United States Enrichment Corporation (USEC).
The recertifications, valid until Dec. 31, 2013, allow USEC to continue operating the plants near Paducah, Ky., and Portsmouth, Ohio. The recertifications are required under the Atomic Energy Act of 1954 (AEA), as amended by the Energy Policy Act of 1992, which created USEC. The certifications establish that the plants are in compliance with safety, safeguards and security regulations established by the NRC for these facilities. USEC applied for the recertifications in April.
On Dec. 17, the NRC issued a report to Congress on the operation of the GDPs, covering the period from Oct. 1, 2003, to Sept. 30, 2008. The report is required by the AEA no later than the date on which a certification is issued. The certifications were issued Dec. 22.
NRC: Indian Point must consider impact on Hudson fish | The Journal News
Hudson River fish won't be left out of the debate over whether Indian Point should be allowed to operate an extra 20 years.
Federal regulators agreed today that the aquatic health of the historic body of water must be included in any environmental review of the nuclear plant's application to continue operating until 2035.
Advertisement
"For Indian Point, (the staff) did find that for some of these (environmental) areas, the impacts would be small-to-moderate, or in the case of the aquatic species, small-to-large," said Neil Sheehan, a spokesman for the Nuclear Regulatory Commission.
NRC: Challenge should be rejected
The U.S. Nuclear Regulatory Commission has filed a brief urging a review panel to reject environmentalists' petition for new hearings on a proposed nuclear power plant expansion.
In a brief dated Dec. 15, NRC asked an Atomic Safety and Licensing Board, recently established to review the petition, to reject it because of a lack of standing and of relevant claims. However, NRC does recommend granting an extension for revision on the groups' petition, provided the revisions are related to NRC delays in providing necessary documents.
FR: NRC: GEIS vogtle license renewal
Southern Nuclear Operating Company, Inc.; Notice of Availability of the Final Supplement 34 to the Generic Environmental Impact Statement for License Renewal of Nuclear Plants, Regarding the License Renewal of Vogtle Electric Generating Plant, Units 1 and 2
NRC – NRC to Provide Additional Oversight to San Onofre Nuclear Generating Station
The San Onofre Nuclear Generating Station will receive additional oversight from the U.S. Nuclear Regulatory Commission as a result of a "white" inspection finding related to problems with an emergency battery used for supplying power to plant safety systems. The plant, operated by Southern California Edison Co., is located near San Clemente, Ca.
NRC inspectors found that the battery used to supply power to plant safety systems under some accident conditions, was inoperable between 2004 and 2008 because of loose electrical connections caused by inadequate maintenance instructions. The problem was discovered on March 25 during testing, prompting the NRC to conduct a special inspection.
"The problem stemmed from inadequate maintenance procedures," said Region IV Administrator Elmo E. Collins. "The problem was promptly corrected, but is troubling because the condition persisted for so long."
NRC – NRC Accepts application for New Reactor at Bell Bend
The Nuclear Regulatory Commission has accepted for review the combined license (COL) application for an Evolutionary Power Reactor (EPR) at the Bell Bend site near Berwick, Pa.
PPL Bell Bend submitted the application and associated information Oct. 13. The application, minus proprietary or security-related details, is available on the NRC Web site at: http://www.nrc.gov/reactors/new-reactors/col/bell-bend.html.
PPL Bell Bend is seeking approval to build and operate an EPR at the site, approximately seven miles northeast of Berwick. The EPR is an Areva-designed pressurized water reactor, with a nominal output of approximately 1,600 megawatts of electricity. Areva filed its application Dec. 11, 2007, to certify the design. A version of the EPR is currently under construction at the Olkiluoto site in Finland and at Flamanville, France. The EPR application, minus proprietary or security-related details, is available on the NRC Web site at: http://www.nrc.gov/reactors/new-reactors/design-cert/epr.html.

Covering the Hudson to the Catskills!: NRC recommends approval of Indian Point renewal DEIS
WASHINGTON — The NRC has issued its Draft Environmental Impact Statement for the Indian Point nuclear power plant license renewal application. The staff's preliminary recommendation is that the presidentially appointed Commission that oversees the NRC should accept the environmental impacts of license renewal for Indian Point 2 and 3.
The recommendation is based on the analysis and findings in the agency's Generic Environmental Impact Statement for license renewal reviews; the environmental report submitted by Entergy as part of its application; consultation with other federal, state and local agencies; the NRC staff's independent review of environmental impacts; and consideration of public comments submitted.
---
Nuclear Fuel Cycle News
Japan sent uranium to U.S. in secret | The Japan Times Online
Enough highly enriched U.S. uranium to make about 20 nuclear weapons was sneaked back to the United States from Japan over a 12-year period until last summer in a secret operation aimed at keeping it out of terrorists' hands, a senior U.S. official and Japanese specialists recently revealed.
The uranium, which was provided to Japan by the United States to build five nuclear nuclear research reactors, totaled more than 500 kg.
New NT uranium project 'could rival Ranger' (Australian Broadcasting Corporation)
An exploration company searching for uranium in the Northern Territory has signed a joint-venture agreement worth $3 million with the Japan Oil, Gas and Metals National Corporation.
Bondi Mining operates the Murphy uranium project about a 1,000 south-west of Darwin.
Managing director Rick Valenta says the agreement is a strong vote of confidence in the project, which could be as uranium rich as the Ranger mine, near Jabiru.
Victoria Advocate – Goliad will test more water wells for uranium
Goliad County will get some financial help to test groundwater before uranium exploration advances.
Texans for a Sound Energy Policy Alliance announced Tuesday that it granted $5,000 to the Goliad County Groundwater Conservation District for testing 11 domestic and livestock wells in areas of proposed uranium exploration or mining.
Areva, Mitsubishi form new nuclear fuel company
Areva and Japanese partners said they have formed a new fuel company in a four-party agreement, the companies said in a December 22 press statement. The four companies are Mitsubishi Heavy Industries Ltd., Areva, Mitsubishi Materials Corp., and Mitsubishi Corp. The New Company, as they called it, "will be a full-fledged nuclear fuel supplier, integrating development, design, manufacturing and sales of nuclear fuel." The companies said they "are now entering into more detailed discussions with the target of having the New Company established during the first half of 2009." Mitsubishi Nuclear Fuel Co. Ltd. will be restructured and MHI, MMC and Areva "will transfer their related business" to the new company.
Marubeni eyes development of Mongolia uranium mines | Reuters
Marubeni Corp, Japan's fifth-biggest trading company, has obtained first rights to conduct feasibility studies in Mongolian uranium mines, a company spokesman said on Tuesday.
The move by Marubeni, set to become the first Japanese firm to acquire stakes in uranium mines in Mongolia, comes at a time when demand for the nuclear fuel is expected to rise as China goes through a nuclear building spree to boost clean energy use.
kazinform: Kazakhstan willing to supply uranium to India
Kazakhstan, which has one of the world's largest Uranium reserves, is willing to supply nuclear material to India and interested in a comprehensive energy agreement, a scholar from that country has said.
Marat Shaikhutdinov from Kazakhstan, who was here to participate in a conference on 'India-Kazakhstan Engagement: issues and prospects', said his country has no problem in supplying Uranium to India.
Kazakhstan is also interested in a comprehensive energy agreement with India, including supply of oil and gas, he added.
The conference was organised on the eve of Kazak President Nursultan Nazarbayev's visit to India.
Kazakhstan, which will chair the Orgnisation of Islamic Conference in 2011, also wants to actively cooperate with India in fighting terror.
Bloomberg: Uranium Declines as Investors Sell, Utilities Delay Purchases
Uranium declined as producers and investors sought cash before year end and most utilities wait until 2009 to purchase.
Uranium-oxide concentrate for immediate delivery fell $2, or 3.7 percent, to $52 a pound, Denver-based pricing service TradeTech LLC said in a report Dec. 19. Weekly demand was more than 6 million pounds, about 2.2 million pounds more than supply. There were three trades last week totaling 1.2 million pounds.
The severe economic environment seems to have created a greater sense of urgency for some year-end sellers than in previous years, TradeTech said. The majority of the buyers have no budget left in 2008.
Uranium's previous drop was in the week ending Dec. 5 when it declined $1 a pound. The metal used to make nuclear fuel gained $10 a pound in November to $55 after producers including Cameco Corp., the world's biggest, cut output and spending on new mines because of the global credit crunch and an earlier decline in prices.
Virginia Beach deserves a hearing on uranium mining | HamptonRoads.com | PilotOnline.com
Most of the 20 speakers at last week's public hearing in Richmond on a proposed uranium mine in Southside Virginia had the same talking points.
They're worried about the mine's effect on the environment and particularly the surrounding streams and groundwater.
Members of a legislative panel will hear those identical concerns when they travel next month to Pittsylvania County, home to an estimated 60,000 tons of uranium, for a second hearing on the issue.
So far, no forum has been scheduled for Virginia Beach, which gets its drinking water from Lake Gaston, located downstream from the mine site.
AFP: Areva, Mitsubishi Heavy to tie-up in nuclear fuel: report
Japan's Mitsubishi Heavy Industries and major French nuclear energy company Areva will form a capital tie-up in nuclear fuel production, according to a report.
Areva will buy a roughly 30 percent stake in Mitsubishi Nuclear Fuel Co. and Mitsubishi Heavy will become the nuclear company's leading shareholder, the business daily Nikkei reported, without citing sources.
Areva's new investment will expand its existing ties with Mitsubishi Heavy to building nuclear plants and supplying fuel to them, it said.
---
Nuclear Waste News
BBC NEWS | UK | Meetings to discuss nuclear plans
A series of public meetings is to be held next month to discuss the possibility of building a new nuclear power station at Dungeness.
British Energy and environmental consultants Royal Haskoning will be on hand to answer questions from people living on Romney Marsh.
The site, on the Kent/Sussex border, is being considered for a new reactor.
Old compass reads radioactive – PennLive.com
The Greater Lebanon Refuse Authority routinely screens all trash for radioactive items, and generally what they find comes from medical waste.
But recently they found a unique source of radiation — an antique brass military compass.
Mike Pavelek, the authority's director, said he can't give the compass to a collector because the 7.5 millirem it emits from the glow-in-the-dark paint used on the instrument is above the allowable amount. It will probably go to a facility that specializes in radioactive waste.
Radiation sealed under sea – New Zealand news on Stuff.co.nz
A radioactive device stuck down an oil bore off the Taranaki coast had to be sealed under 60 metres of concrete to stop radiation leaking out.
The incident, in March, was one of four potentially hazardous situations last year requiring emergency responses by the Health Ministry's National Radiation Laboratory. Manager Jim Turnbull said none caused harm to humans.
There were two accidents involving nuclear density meters, which use a radioactive isotope source to measure soil density and moisture content.
RN&R > Anti-nuke figure Gerry Pollet visits Nevada
Heart of America Northwest (HOAW) is a citizens' group that polices the federal government's cleanup of its nuclear waste dump and reactor sites at Hanford, Wash. Hanford, with Yucca Mountain and Deaf Smith, Texas, was once one of three candidate sites for a proposed federal nuclear dump for high level wastes. HOAW Director Gerry Pollet was in Reno and Carson City recently and met with Nevada officials.
UK: Public to have say on location plan for underground nuclear waste site
Cumbria County Council has voted to join the government consultation process into the siting of the facility, but has stressed it has not committed itself to host the repository.
The decision has also been supported by Copeland Borough Council and Millom Town Council.
Councillor Tim Knowles, Cumbria County Council's cabinet member responsible for nuclear issues, said: "This decision doesn't involve any commitments but it does formally bring Cumbria County Council to the table. It ensures that any decision on whether Cumbria is the right place for a deep geological repository will take on board the views of the democratic body representing everyone in Cumbria." Cllr Knowles added that the council intended to fully consult the public on all issues surrounding the siting of the facility.
EnergySolutions shuffles executives – Salt Lake Tribune
EnergySolutions Inc. announced a reorganization Tuesday.
Company founder Steve Creamer will retain the roles of chairman and chief executive officer. But General Counsel Val Christensen has become the Salt Lake City nuclear waste company's president, while current president Raul Deju assumes the position of chief operating officer.
Review Journal – California says Yucca poses threat to people, resources
California is urging federal regulators to turn down the Energy Department's bid to build a nuclear waste repository at Yucca Mountain, charging analysts did not fully study how the plan would affect Death Valley groundwater and the state's transportation networks.
"Proceeding with the project in the manner described by DOE poses a threat to the people, natural resources and environment of California," attorneys said at the outset of a 400-page document filed with the Nuclear Regulatory Commission.
The commission "may not approve DOE's license application unless DOE provides an adequate environmental analysis that analyzes threats to California and how to mitigate them," said the lawyers from the state's Energy Commission and its Department of Justice.
Truck Carrying Radioactive Load Crashes – KPTV Portland
A semitrailer that was carrying a low-level radiation load jackknifed and crashed on Interstate 84 Monday afternoon.
No one was hurt when the commercial semitrailer lost control, jackknifed, went off the road and collided with a rock wall, Oregon State Police said.
Oregon troopers, ODOT workers and the La Grande Fire Department's Regional Hazmat Team responded to the scene, police said.
The Hazmat team found that there had been no breach of the container with the unidentified load.
ReviewJournal.com – News – Petitions challenge Yucca license bid
Following Nevada's lead, Clark County and a nonprofit Timbisha Shoshone corporation filed petitions Monday challenging the Department of Energy's license application for a nuclear waste repository at Yucca Mountain.
"In a nutshell, we're challenging DOE's capacity to construct and operate a safe repository," said Irene Navis, Clark County's nuclear waste planning manager.
The county submitted 15 contentions to the Nuclear Regulatory Commission, she said. All but three deal with safety issues related to DOE's performance assessment of the planned repository and the validity of computer models for the site, 100 miles northwest of Las Vegas.
---
Nuclear Policy News
Squaring off against the shrinking titans of energy — baltimoresun.com
It's the eve of 2009, but a year from now, he'll be immersed in a campaign for re-election. He'd like to be running on a record of rate relief for consumers of electricity – and possibly re-regulation of the energy industry.
Thus, at the governor's urging, Attorney General Douglas F. Gansler recently held that the Public Service Commission has the authority to review a blockbuster deal struck between Constellation Energy Group and one of its shareholders, Electricite de France.
Nuclear leak alerts – by text
TWENTY thousand families living near Devonport Dockyard will be called or sent a text message to warn them in the event of nuclear leaks or other emergencies, under council plans to be announced next year.
The ground-breaking emergency notification system, called Informer, is being brought in because the dockyard's siren is not seen as an adequate 21st-century way of warning people living in what has been described as one of the most dangerous areas in Britain.
In addition to the dockyard's nuclear facilities, Britain's 14th largest city has a Royal Navy weapons depot, a petrol terminal at Cattedown, a fuel depot at Torpoint and a gas pipeline.
Observer.com Mobile: The Great Mumble: A New Generation Slouches Toward Nukes
It wasn't all that long ago that supporting nuclear power as a Democrat in New York State was an easy way to lose an election.
"In 1992 I was in a three-way race for the State Assembly," said Assemblyman Kevin Cahill, whose opponents in that race were a high school math teacher in his fifties and a "self-described '50's housewife," according to Cahill. "We sat before the active Democrats of our community. And the question came up about nuclear power. And the moment it came up, I knew I was going to be the last person standing. Because they both said they were O.K. with it. And my community was definitely not."
Mr. Cahill, who represents much of Ulster County and the area around Rhinebeck, in Dutchess County, stressed that his win was "coincidental." Even so, the sentiment remains powerful: supporting nuclear power did not earn votes.
That's changing somewhat—although it should be said, not much in the Hudson Valley, which is home to numerous environmental groups and represented by one of Indian Point's most visible opponents, Representative John Hall.
If NY Times Columnist Tierney Thinks Holdren Is Bad Science Advisor Pick, He's Definitely the Right Choice : TreeHugger
I don't know if you saw the John Tierney's piece in the New York Times on Barack Obama's pick of John Holdren to be presidential science advisor, but its a doozy.
Structured around quotes from climate change deniers (or as Joe Romm calls them denier-equivalents) it tries to paint Holdren as a flawed choice. This quote by Romm from Climate Progress sums up the absurdity of this idea:
Obama Science Adviser Supports Long-Term Coal, Nuclear Devt
President-elect Barack Obama's next senior science adviser, Harvard academic and vociferous climate change advocate John Holdren, is a proponent for clean coal and advanced nuclear energy, according to his previous speeches and policy work.
But the types of coal and nuclear generation that Holdren advocates is years away from commercial development, and it's questionable whether he will encourage near-term private-sector expansion of the two sectors.
Obama Saturday named the head of the Harvard Kennedy School's Science, Technology, Public Policy Program at the Belfer Center for Science and International Affairs as his next Assistant to the President for Science and Technology.
---
Nuclear Weapons News
Suit seeks to halt drilling near Colorado nuclear blast test site
Two conservation groups have joined several local landowners in a lawsuit to try to force the Colorado Oil and Gas Conservation Commission to rescind a decision to permit natural gas drilling near the site of a 1969 atomic blast test in western Colorado. The suit, filed in the state District Court of Denver County on December 18, seeks to prevent Denver-based EnCana Oil and Gas from drilling five directional wells from a well pad within three miles of the Project Rulison site near the town of Battlement Mesa in Garfield County. The plaintiffs in the suit say that the COGCC in November issued EnCana permits to drill the wells without holding hearings on the potential of drilling so close to the site where the Atomic Energy Commission detonated a 43-kiloton nuclear bomb 8,4000 feet below ground.
My Word: Is this the end of the nuclear weapons era? – Inside Bay Area
AS WE END another year, we may also find ourselves at the beginning of the end of the nuclear weapons era. We will soon find out how seriously Barack Obama will pursue his exciting vision for a world without nuclear weapons. When he does, he will go up against formidable opposition, possibly including his own secretary of Defense. Robert Gates has been an ardent advocate for building a new generation of nuclear weapons.
Fortunately, Obama appears to recognize that nuclear weapons are relics from a time when Russia dominated U.S. security strategy and terrorism did not.
Washington Times – GADDAFI: Provoking Russia
Once again, the West's policy toward Russia and its addiction to interfering in the affairs of other countries is having dangerous effects on the rest of the world. The seeds for the current danger were sown by NATO´s expansion to Russia's borders after the fall of the Soviet Union. That deliberate, provocative and continuing process echoes in Russia's long memory the painful experience of the Napoleonic and German armies storming across Europe into their motherland, hellbent on conquest.
---
Department of Energy News
Energy Dept. Issues Decisions Today To Build New Nuclear Bomb Plants, Endanger Communities
Tri-Valley CAREs Charges Department is "Locking in" Provocative Nuclear Weapons Decisions in Waning Days of Bush Administration; Calls on Government to Downsize Weapons Complex, Prioritize Removal of Bomb-making Materials from Livermore Lab
LIVERMORE – In Federal Register notices published today, the U.S. Dept. of Energy (DOE) National Nuclear Security Administration (NNSA) issued two legally-binding authorizations, called Records of Decision (RODs), to revitalize and rebuild the nuclear weapons complex, at Livermore Lab in California and other sites across the country.
Aiken Standard | Parsons protests liquid waste contract award
The Parsons Corporation filed a protest with the U.S. Government Accountability Office on Monday demanding that the office re-examine awarding Savannah River Remediation the liquid waste contract over their own bid.
A URS Corp.-led group, Savannah River Remediation (SRR) was awarded the $3.3 billion Department of Energy contract to manage the liquid waste at the Savannah River Site on Dec. 7.
According to the Department of Energy, Parsons filed a protest with the immediate impact of putting on hold the transition from one URS group – Washington Savannah River Company – to another – SRR.
FR: DOE: Reimbursement claims for thorium processing sites
This Notice announces the Department of Energy (DOE) acceptance of claims in FY 2009 from eligible active uranium and thorium processing sites for reimbursement under Title X of the Energy Policy Act of 1992. For FY 2009, Congress has not completed the appropriation process for DOE, including funds for the reimbursement of certain costs of remedial action at these sites. If no funds are appropriated, the approved amount of claims submitted during FY 2008 and unpaid approved balances for claims submitted in prior years will be carried forward for payment in FY 2010, subject to the availability of funds. If FY 2009 funds are appropriated, and if the available funds are less than the total approved claims, these payments will be prorated based on the amount of available FY 2009 appropriations, unpaid approved claim balances (approximately $8.6 million), and claims received in May 2008 (approximately $34 million).
Department of Energy – U.S. And Russia Complete Nuclear Security Upgrades Under Bratislava Initiative
The U.S. Department of Energy today delivered the Bratislava Nuclear Security report to the White House, which detailed the status of work agreed to by Presidents Bush and Putin in Bratislava in 2005. U.S. and Russian officials from the U.S. Department of Energy's National Nuclear Security Administration (NNSA), the U.S. Department of Defense, the Russian Ministry of Defense and State Atomic Energy Corporation "Rosatom" reviewed work to complete nuclear security upgrades in Russia at meetings in Moscow last week. Building on this success, both countries will continue to actively pursue additional Presidential objectives.
Is Steven Chu BFF With BP?
Steven Chu, President-elect Barack Obama's choice to lead the Department of Energy, seems about as climate friendly as they come. As a Nobel Prize-winning physicist and director of the DOE-funded Lawrence Berkeley National Laboratory, he has dedicated his career to weaning the globe from petroleum. But Chu, who declined to comment for this story, is also more industry friendly than his rhetoric suggests. Last year he sealed a deal between the Berkeley Lab, two public universities, and oil company BP, creating the largest university-industry alliance in US history, the $500 million Energy Biosciences Institute, to conduct biofuels research. The proposal sparked fierce opposition from faculty and students at the University of California-Berkeley, which will host the institute. Biology professor Ignacio Chapela called the partnership the "coup de grace to the very idea of a university that can represent the best interest of the public."
Ex-employee sues Los Alamos lab – The Denver Post
A former Los Alamos National Laboratory employee implicated in the presumed disappearance of two classified disks — which, in reality, never existed — said Monday he sued the lab to vindicate himself and a co-worker.
John Horne, who had been a lead technician, filed his lawsuit Dec. 12 in state district court in Los Alamos against former lab director Pete Nanos, former DX division acting director Kevin Jones and Los Alamos National Security LLC, or LANS, which took over lab management from the University of California in mid-2006. The university is a partner in LANS.
FR: DOE: SPEIS ROD: Nuclear fuel cycle bombplex 2030 part II
Record of Decision for the Complex Transformation Supplemental Programmatic Environmental Impact Statement–Tritium Research and Development, Flight Test Operations, and Major Environmental Test Facilities AGENCY: National Nuclear Security Administration, U.S. Department of Energy. [[Page 77657]] ACTION: Record of Decision.
SUMMARY: The National Nuclear Security Administration (NNSA), a separately organized agency within the U.S. Department of Energy (DOE), is issuing this Record of Decision (ROD) for the continued transformation of the nuclear weapons complex (Complex). This ROD is based on information and analyses contained in the Complex Transformation Supplemental Programmatic Environmental Impact Statement (SPEIS) (DOE/EIS-0236-S4) issued on October 24, 2008 (73 FR 63460); comments received on the SPEIS; and other factors, including costs, technical and security considerations, and the missions of NNSA. The SPEIS analyzes the potential environmental impacts of alternatives for transforming the nuclear weapons complex into a smaller, more efficient enterprise that can respond to changing national security challenges and ensure the long-term safety, security, and reliability of the nuclear weapons stockpile.
POGO: Livermore Lab Has to Pay for Safety and Security Problems: Is that Enough?
Last Friday, Nuclear Weapons and Materials Monitor's Todd Jacobson reported that that National Nuclear Security Administration (NNSA) reduced by 30 percent Lawrence Livermore National Security, LLC's award for the FY 2008 management of the Lawrence Livermore National Laboratory (LLNL) from a possible $53.7 million to $37.7 million.
Part of the reason NNSA cut $16 million was LLNL's disastrous performance in an April security test by the DOE Office of Health, Safety and Security (HSS). In a fee recommendation memo, NNSA's Principal Deputy Administrator for Military Application Brig. Gen. Jonathan George found "the Contractor's performance in the area of protective force operations and information security to be 'unsatisfactory' based in large part on the Contractor's security failures surrounding the HSS audit.
---
Other Energy News
LED Umbrella Is Powered by Rain : TreeHugger
Part of creating the ultimate sustainable planet will be our ability to find sustainable energy sources in a variety of means, such as sunlight, water flow, wind, and yes, even rain. We are of course speaking of the kinetic energy which can be harnessed from rain, which up until a few months ago, was not being considered for use in a consumer product…
Lightdrops Umbrella
This kinetic energy is created from piezoelectric material, which is able to convert mechanical energy into electrical energy. Now, we aren't talking about a whole lot of energy being created here, approximately 1 microwatt to 12 milliwatts per rain droplet. While not much in the large scheme of things, this technology has been put to use in a new LED umbrella called Lightdrops, which is able to self power an internal LED light using the rain from which it is protecting its user from.
US Becomes Largest Wind Power Producer in the World : CleanTechnica
According to the American Wind Energy Association (AWEA), US wind producers enjoyed another record year of growth in 2008—the third in a row. The country now has an installed wind power capacity well in excess of 21,000 megawatts (MW), enough to supply electricity to over 5.5 million American homes.
According to Randall Swisher, AWEA Executive DIrector, "Wind energy installations are well ahead of the curve for contributing 20% of the U.S. electric power supply by 2030 as envisioned by the U.S. Department of Energy."
Wonk Room » Coal Front Group Sets Up Dirty 'Blogger Brigade' To Fight Reality
The coal industry is attempting to organize bloggers to promote their false clean coal propaganda. The Reality Coalition, a group of national environmental organizations, have begun airing the message that There's no such thing as clean coal, to counter the hundreds of millions of dollars spent by coal-powered corporations to pretend that coal is a clean fuel. So the American Coalition for Clean Coal Electricity (ACCCE) and Americans for Balanced Energy Choices (ABEC), essentially one coal propaganda group with two different faces, is fighting back with an email blast asking people to join their Blogger Brigade
This Machine Might* Save the World | Popular Science
The source of endless energy for all humankind resides just off Government Street in Burnaby, British Columbia, up the little spit of blacktop on Bonneville Place and across the parking lot from Shade-O-Matic blind manufacturers and wholesalers. The future is there, in that mostly empty office with the vomit-green walls — and inside the brain of Michel Laberge, 47, bearded and French-Canadian.
According to a diagram, printed on a single sheet of white paper and affixed with tape to a dusty slab of office drywall, his vision looks like a medieval torture device: a metal ball surrounded on all sides by metal rods and bisected by two long cylinders. It's big but not immense — maybe 10 times as tall as the little robot man in the lower right corner of the page who's there to indicate scale.
Oil on Water: Shale Oil Industry Mixing It Up With Aid of Federal Bailout Package : TreeHugger
One estimate has oil shale extraction needing 10 barrels of water per barrel of oil produced. And, with Colorado's proposed oil shale operations at full capacity, by mid-century, the industry could require as much as 14 times more power than currently generated by the state's largest power plant. These estimates are very imprecise, because the technology is unproven. You might wonder, "Why so much water and energy? And what do do about it?" See the illustration and answer below.
A recent Los Angeles Times article, "Energy dispute over Rockies riches," reported:
Shell has the most mature technology, which it has been experimenting with at its Mahogany test site, near Rifle, Colo. Tucked into a rolling landscape of empty range land, the company has sunk heaters half a mile into oil shale seams and subjected the rock to 700-degree temperatures. Over weeks or even months, a liquid known as kerogen is produced, which can be refined into diesel and jet fuel.
iGo Debuting Energy Efficient Chargers at CES 2009 : TreeHugger
iGo Technologies provides solutions for charging up gadgets more efficiently by ditching standby power. They're debuting a few more cool looking products at the upcoming CES. Read on for a glimpse of what tech we'll get to see in just a couple weeks.
Three products iGo is planning on showing off are:
– iGo Laptop Charger: Charge your laptop and other devices from any standard wall outlet, including automatic shut-off and recovery to reduce vampire power.
– iGo Surge Protector: An eight outlet surge protector with shut-off and recovery to reduce vampire power.
– iGo Wall Outlet: A wall outlet with automatic shut-off and recovery.
Passive houses, active policies
The most-emailed NYT article for two days running has not been another explanation of the shaky housing market (that's #2), but rather a front-page story on solidly built "passive houses":
Using ultrathick insulation and complex doors and windows, the architect engineers a home encased in an airtight shell, so that barely any heat escapes and barely any cold seeps in. That means a passive house can be warmed not only by the sun, but also by the heat from appliances and even from occupants' bodies. [emphasis added]
It's staggering how much energy can be saved this way:
Energy Lessons of 2008
A year ago, I looked back on 2007 and ahead to 2008, a year that has defied the predictions of most observers. Although I can't claim to have foreseen the possibility that oil would break $140 and $40–from opposite directions–in the same year, I worried about energy market volatility and cautioned that risk cuts both ways. That seems equally appropriate advice today, when markets are focused on the downside, and "confirmation bias" is such a powerful force. But while we shouldn't expect a repeat of the wild ride of the year now ending, the experience has provided some expensive lessons about energy markets. The following is a non-exhaustive list of those that struck me:
Worldchanging: Harvesting the Ocean: A New Approach to Wave Energy Conversion
While much attention on renewables in recent years has focussed on solar and wind technologies, awareness has been growing around the enormous energy generating potential of the Earth's oceans. A 2005 report from the Electric Power Research Institute stated that wave power properly and effectively harnessed, would likely have minimal environmental impact, and be much less visible on the landscape, than competing technologies. At the same time, waves possess the advantage of being more predictable than either wind or solar, which in principle makes ocean power a more reliable source of energy.
Energy Reliant States
How much energy could be generated by states tapping into internal renewable resources? To date, no study has addressed this question comprehensively. This report is a first attempt to do so.
The data in this report, while preliminary, suggest that at least half of the fifty states could meet all their internal energy needs from renewable energy generated inside
their borders, and the vast majority could meet a significant percentage. And these estimates may well be conservative.
News TipSheet archives
TipSheet provides biweekly news tips to notify journalists of potential environmental stories and sources. TipSheet is a joint product of SEJ and the Radio and Television News Directors Foundation. Your contributions are needed; please send them to sej@sej.org. For free subscription, send name and full contact information to sej@sej.org. TipSheet is also available via RSS feed.
POLICY & REGULATION OUTLOOK FOR 2009 (Part 1)
POLICY & REGULATION OUTLOOK FOR 2009 (Part 2)
FEDERAL ENVIRONMENT & ENERGY LINE-UP FOR 2009 (Part 1)
FEDERAL ENVIRONMENT & ENERGY LINE-UP FOR 2009 (Part 2)
Dec. 10, 2008
SUPREME COURT CASE COULD AFFECT NEARLY 550 POWER PLANTS
CAN "SMART GRIDS" REALLY HELP?

Green Car Congress: S. Korea Announces Energy Efficiency Initiative; 16.5% Increase in New Vehicle Fuel Economy by 2012
The South Korean government has allocated 18.3 trillion won (about US$14.2 billion) for an energy efficiency initiative that will run until 2012 and save 34.2 million tonnes of oil equivalent (toe). The goal is an 11.3% improvement in energy efficiency by 2012, compared with the level seen in 2007. Among the steps are a 16.5% increase in new vehicle average fuel economy by 2012.
In 2004, South Korea replaced its voluntary, unenforced standard with a mandatory program the Average Fuel Economy (AFE) system that started in 2006 for domestic vehicles and will start in 2009 for imports. (Earlier post.) The current standards are 12.4 km/l (29.2 mpg US) for vehicles with engine displacements of 1.5 liters or less and 9.6 km/l (22.6 mpg US) for vehicles with engine displacements of more than 1.5 liters. Credits can be earned to offset shortfalls.
NRG Energy – SourceWatch
NRG Energy, based in Princeton, NJ, is a wholesale power generation company with ownership in 47 coal, oil, and natural gas plants worldwide. The company's portfolio of projects totals approximately 22,735MW in the United States, about half of which is generated in Texas. NRG also has plants in Australia, Europe, and Latin America with a total of about 1,216MW of generation
Peak Energy: The Oil giants are itching to invade Iraq
The Times has an update on the efforts of western oil majors to secure Iraq's oil, noting "The big players have been shut out since nationalisation in 1972. Now they see their chance to get in" – Oil giants are itching to invade Iraq.
Yet since the Iraqi government nationalised the industry in 1972, oil's main players have been shut out. Years of war and violence have kept them at bay.
That may be about to change. In October the Baghdad government kicked off a round of bidding to allow international oil companies to exploit eight of the country's largest oil and gasfields. BP, Royal Dutch Shell, Exxon Mobil and Gazprom are among the 35 companies that have put concerns about security to one side and thrown their hats in the ring. The deals would pave the way for the first significant foreign investment in the country's biggest fields in more than three decades. Some side deals have already been signed last month Shell announced a $4 billion (£2.7 billion) gas joint venture with the Iraqi government and opened a permanent office in the country.
Peak Energy: Green Buildings In Madrid
Herzog and de Meuron have been very busy lately designing some amazing new buildings in Europe, like their Project Triangle in Paris. Their newest design for the Spanish banking group BBVA will be built on the outskirts of Madrid as early as 2013. The verdant green headquarters will feature luscious gardens and will create it's own microclimate by using natural ventilation, evapotranspiration, and the shade of the gardens and buildings to create a cool artificial oasis on a desert-like site. The project is meant to function as a small city, encouraging people to walk and meet within the outdoor spaces.
The project is essentially a linear series of 3-story buildings seperated by alleyways and irrigated gardens. The smaller buildings are designed to give employees access to natural light and the outdoors, while the tower rises as a skyward-tilted circle, giving BBVA a presence in the Madrid skyline. The courtyard located around the tower is planted with shady trees and features a large basin of water that serves as a resevoir and humidifies the air.
Peak Energy: Stanford Research Ranks Energy Options
New research from Stanford University ranks wind power as the most promising alternative source of energy. Titled Review of solutions to global warming, air pollution, and energy security, the report from civil and environmental engineering professor Mark Z. Jacobson ranks the world's energy options — putting wind, concentrated solar and geothermal at the top of the list, and nuclear power and coal with carbon capture and sequestration in a tie for dead last. …
From his findings, Jacobson is able to suggest that the U.S. government invest money and create jobs around the development of wind, solar and geothermal:
"There is a lot of talk among politicians that we need a massive jobs program to pull the economy out of the current recession," Jacobson said. "Well, putting people to work building wind turbines, solar plants, geothermal plants, electric vehicles and transmission lines would not only create jobs but would also reduce costs due to health care, crop damage and climate damage from current vehicle and electric power pollution, as well as provide the world with a truly unlimited supply of clean power."
The cleanup: Weeks, millions needed to fix impact from TVA pond breach : State and Regional News : Knoxville News Sentinel
A South Carolina environmental cleanup expert says the TVA Kingston steam plant spill will cost millions of dollars and will take many weeks to clean up.
"They're going to have to do an extensive cleanup, that's for sure," said David Hitchens, CEO and chemist for AEO Advanced Environmental Options Inc. in Spartanburg, S.C. "It could get into the millions. If you've got 400 acres, and they're going to have to clean it up, and dispose it in a landfill, and the landfills charge $30 to $40 a ton, you're looking at approximately 2 (million) to 2.5 million tons."
Environmental Spill Disaster Devastates Tennessee; 48 Times the Size of Exxon Valdez | AlterNet
An environmental disaster of epic proportions has occurred in Tennessee. Monday night, 2.6 million cubic yards (the equivalent of 525.2 million gallons, 48 times more than the Exxon Valdez spill by volume) of coal ash sludge broke through a dike of a 40-acre holding pond at TVA's Kingston coal-fired power plant covering 400 acres up to six feet deep, damaging 12 homes and wrecking a train.
According to the EPA the cleanup will take at least several weeks, but could take years. Officials also said that the magnitude of this spill is such that the entire area could be declared a federal superfund site.
San Francisco Bay Guardian: A flawed energy bill
Who's going to control the local electric grid, and thus the city's energy future?
Two months after Pacific Gas and Electric Co. spent $10 million to defeat a clean energy measure on the San Francisco ballot, Sup. Sophie Maxwell has stepped into the battle, introducing a mild ordinance that lifts some of the language from the Clean Energy Act but would accomplish very little. We're glad to see Maxwell stepping up her efforts to close the dirty Mirant Power Plant in Potrero Hill, but her legislation needs some significant amendments.
Maxwell's ordinance, cosponsored by Sup. Aaron Peskin (who is one meeting away from being termed out), would make it city policy to "take all feasible steps" to close the Potrero plant. That's a laudable goal. It also borrows the aggressive environmental goals from the Clean Energy Act, stating that the city needs to meet all its energy needs by 2040 with renewable power. But unlike the Clean Energy Act, Maxwell's mandate ignores PG&E, which supplies the vast majority of the electricity in San Francisco and which can't even meet the state's weak alternative energy standards. Her requirement would apply only to the city's own power supplies, which come mostly from the Hetch Hetchy hydroelectric project and thus already meet the 2040 standards.
Toxic Ash Pond Collapses in Tennessee: Scientific American
The residue of millions of tons of coal burning at Kingston Fossil power plant in the Watts Bar Reservoir in Tennessee burst the bounds of the pond in which it was contained, burying as many as 400 acres of land in up to six feet of sludge. The Tennessee Valley Authority (TVA), which owns the coal-fired power plant first operated in 1955 announced that 15 homes were buried and no injuries were reported.
A combination of rains and accumulating sludge likely contributed to the disaster—one of two major ash pond collapses in the past decade. All told, about 2.6 million cubic yards of so-called coal ash slurry escaped, the TVA says. The collapsed pond is one of three on the site.
6 Different Ways the Waves & Tides Can Generate Electricity : TreeHugger
When people talk about types of renewable energy they normally say something like wind power, solar power, geothermal and list wave power almost as an afterthought. Though it certainly isn't as developed as these other renewable energy sources, significant potential exists.
Though I wouldn't go so far as to say that the reason wave power plays second fiddle to other sources is because with most ways of generating power from the ocean the technical aspects take place out of sight, below the water, maybe that's part of it.
In any case, check out this slideshow showcasing: 6 Different Ways the Waves & Tides Can Generate Electricity
Toyota Announces First Operating Loss in 70 Years: $1.7 billion USD : TreeHugger
As Mike wrote a while back, even the Prius can't save Toyota. On Monday the world's biggest car-maker announced that, in contrast to 2007's 2.3 trillion yen operating profit, for the past year the company made an operating loss of 150 billion yen.
Furthermore Toyota confirmed they are freezing the scheduled opening of their new Mississippi factory, which was expected to produce new Prius models for the US market. However, the Australian Federal Government believe their deal with Toyota to build a hybrid Camry plant in Victoria is still on track. They are kicking in $35 million AUD on the proviso that it does proceed.
The New York Times reports that Toyota's president, Katsuaki Watanabe told the media conference, that The change in the world economy is of a magnitude that comes once every hundred years, going on to comment, We are facing an unprecedented emergency. Such that the company apparently has unplugged electric hand dryers at some offices in an effort to cut costs.
The Oil Drum | Thoughts on the New Energy Team
Dr. Chu's record indicates to me that he easily fills my three criteria. Dr. Chu is currently director of the Lawrence Berkeley National Laboratory. Among his accomplishments there was to secure a $500 million partnership with BP to do alternative energy research. (See this story from Salon for more details.) This suggests someone who can work with industry on next generation energy technologies. I am not sure how quickly he feels we can transition away from oil, and therefore whether we need additional exploration and drilling. I couldn't find anything regarding his position on drilling. However, he has been outspoken over his opposition to coal, and his concerns about global warming. Some quotes on these topics from Dr. Chu. First, his position on coal is pretty clear:
"Coal is my worst nightmare."
He favors nuclear energy over coal (it should come as no suprise that a physicist like Dr. Chu is pro-nuclear):
2008 Energy Roundup
Here is a list of energy news items that the WattzOn team found most interesting in 2008:
* CO2 is officially a pollutant (maybe) Â In a ruling by the Environmental Appeals Board (a panel within the EPA), it was decided that the EPA has no valid reason to not limit CO2 emissions from coal plants. Confusingly, the EPA has recently overruled itself by stating that officials cannot consider greenhouse gas outputs in judging applications to build new coal-fired power plants. So, it's back up in the air.
* We need to be at 350 PPM of CO2  James Hansen of Columbia University, and NASA's head of the Goddard Institute for Space Studies, published a landmark paper: "Target Atmospheric CO2: Where Should Humanity Aim in which he argues for an atmospheric CO2 concentration of 350 parts per million (PPM) for humanity to be safe on this planet. As some background, pre-industrial Earth had a CO2 concentration of around 275 PPM, and for years policy makers have set a target regulatory goal of 550 PM  twice that number. More recently, 450 PPM has been proposed as a better goal by the EU and a few others. Unfortunately, recent evidence has shown that the Arctic sea is melting at an alarming rate and a giant ice sheet in Greenland is starting to slide into the ocean. This is the reality with the world today at 383 PPM. Hansen points out that this means we set overly lax targets and proposes the 350 PPM goal with tons of paleo-climatic data to back him up. We need to bring the CO2 in our atmosphere back down to this concentration.
* Energy scientists primed to enter government US President-Elect Obama has nominated Steven Chu to be the Secretary of Energy, and named John Holdren as the Assistant to the President for Science and Technology / Director of the White House Office of Science and Technology Policy / Co-Chair of the President's Council of Advisors on Science and Technology. As the President-Elect puts it, Today, more than ever before, science holds the key to our survival as a planet and our s
Like Detroit, the coal industry chooses (assisted) suicide
A major coal industry group has spent an estimated $45 million on an ongoing advertising campaign promoting the clean energy potential of coal, but its members are spending relatively little on the research that would make the technology a viable solution, a report by the Center for American Progress [CAP] finds.
View details of investment in carbon capture and storage by companies backing clean coal front group.
The only hope for the coal industry (at least in a world that is itself not suicidal) is a very well-funded effort to demonstrate and deploy carbon capture and storage. This will take at least 10-years from the time the industry (and government) gets serious — and probably much longer (see Is coal with carbon capture and storage a core climate solution?). That was true ten years ago when the coal industry  and car companies  lobbied against Kyoto saying they needed time to develop new technology. But those complaints turned out to just be an excuse for inaction, as many warned.
PV Sunglasses Convert Rays to Energy with Style : TreeHugger
Harnessing the energy of the sunlight that you purposefully block from your eyes while out on a bright and cheery day. Sounds very waste not, want not, right?
Well, a group of designers came up with just the solution you may want for this notion, and it just might be the best looking solar powered accessory we've seen so far.
The glasses are called SIG, or Self-Energy Converting Sunglasses and they can power your iPod or PSP while you're out walking around. The lenses are made of dye solar cells, and your iPod can plug into the jack at the bottom of the frame.
Start-Up Sells Solar Panels at Lower-Than-Usual Cost – New York Times
Nanosolar, a heavily financed Silicon Valley start-up whose backers include Google's co-founders, plans to announce Tuesday that it has begun selling its innovative solar panels, which are made using a technique that is being held out as the future of solar power manufacturing.
The company, which has raised $150 million and built a 200,000-square-foot factory here, is developing a new manufacturing process that prints photovoltaic material on aluminum backing, a process the company says will reduce the manufacturing cost of the basic photovoltaic module by more than 80 percent.
Wall Streeters attack Alternative Energy – alt.solar.thermal | Google Groups
From the people who brought you Economic Collapse…
It's another Wall Street Dip Shit!
Meet Mr. Stephen Moore of the Wall Street Journal, Heritage
Foundation, and Cato Institute
[Stephen Moore] "I'm not a believer in peak oil, I'm a big believer
in the Julian Simon idea that these [oil] are infinite resources, not
finite resources. And the reason for that is that oil comes from the
human mind, it doesn't come from the ground!
[T. Boone Pickens] I don't understand, Steve, when you said oil is not
from the ground but it's in the human mind. What does that mean?
[Stephen Moore] Well what I mean is that it's human ingenuity that
uh…it used to be that people first discovered oil it was just this
black gloop that came out of the ground and nobody had any use for
it…Do you agree with that?