Growl… I was hacked again and lost several hours of work.  Take two…  This issue starts out with a bit of classic corporate Americana.  The Brits just learned that their government secretly sold their entire nuclear weapons production operations to a California company.  Considering the behavior of their recent PM's they may be wondering what else was sold.
Condy put the Bush Admin's feet in her mouth with a wonderful line on a national talk show just at a critical point in the North Korean weapons talks.  Japan's media is having a field day with old cold war news as their government has released a whole series of historic secrets to the public. And one of the most important storie, Russia stated that it would back off its nuclear expansion if the US stops Bush's plan to build a defense shield in eastern Europe.
The uranium fuel issue had a bit of an interesting mix up with the Wall Street Journal trying to blog up some controversy using the term "Peak Uranium" as bait. They were only kidding. Actually, there is quite a bit of movement on this issue as the US push to start a new mining industry here and elsewhere is going through hard times. And surprise, Areva is planning on building a new $1.4 billion mine in Niger, even as its sister French government company Cameco has been shutting down operations. Niger currently has a major rebellion much of it focused on France's current uranium mining operations. India just got guarantees from Kazakhstan for uranium a country that is haunted by Soviet era nuclear weapons fallout.
If you want a detailed rundown on where all of the current reactor construction projects are at, the Platts story is the one to read.
Go for it!
---
Top Nuclear Stories Index
---
Nuclear Reactor News
Bechtel wins Egyptian nuclear power contract | Reuters
Bechtel Power Corp has won the contract to design and consult on Egypt's first nuclear power plant, Electricity Minister Hassan Ahmed Younes said on Monday.
The contract, with a price tag of 1 billion Egyptian pounds ($180 million), is for 10 years, Younes told a news conference called to announce the winner in the tender. ($1 = 5.5162 Egyptian pounds)
BBC NEWS | EDF allowed to buy British Energy

French Energy company EDF has won permission from the European Union competition authorities to buy British Energy, subject to certain conditions.
EDF has to sell one plant it owns and one that British Energy (BE) owns, and sell a minimum amount of electricity to the British wholesale market.
It also has to end a connection agreement with the National Grid.
Bloomberg: Chubu Electric Predicts Loss From Scrapping Reactors
Japan's third-biggest power producer, revised its earnings outlook and predicted a record loss after scrapping two reactors that are more than 30 years old.
The company is expecting a net loss of 78 billion yen ($869.5 million) for the year ending March 31 compared with profit of 22 billion yen it forecast in October, it said in a statement released in Tokyo today. The utility will book a charge of 155 billion yen for mothballing the No. 1 and No. 2 units at the company's Hamaoka plant in central Japan.
SOLANCO NEWS – Public Input Sought For Three Mile Island Nuclear Plant License Renewal Application
Nuclear Regulatory Commission staff is seeking public comments on its preliminary conclusion that there are no environmental impacts that would preclude renewal of the operating license for the Three Mile Island Nuclear Station, Unit 1 (TMI-1) in Middletown.
As part of TMI-1's license renewal application, dated Jan. 8, AmerGen Energy Company, LLC, submitted an environmental report. The NRC staff reviewed the report and performed an on-site audit. The staff also considered comments made during the environmental scoping process, including comments offered at public meetings held May 1, 2007. Based on its review, the NRC staff has preliminarily determined that the environmental impacts of the license renewal for TMI-1 are not so great that they preclude license renewal.
The draft supplemental environmental impact statement (EIS) is open for public comment until March 4, 2009, and will be the subject of two public meetings to be held on Wednesday, Jan. 28, 2009.
Nuclear plants granted extensions – Rocky Mount Telegram
The power company serving Rocky Mount has received regulatory approval to continue operating one of the nuclear power plants that supplies electricity to the city.
The approval, combined with others, possibly could lead to stabilizing or even lowering electric rates in the long run, officials said.
The Nuclear Regulatory Commission has extended the licensing of the Shearon-Harris nuclear power plant near Raleigh through 2046.

Nuclear power in S.C.: Citizens have their say – The State

Participating in nuclear power hearing can be a "learn-as-you-go" process
Joseph Wojcicki concedes his last name can twist tongues.
It's Voo-tess-kee, the West Columbia man says with a thick Polish accent. But you can call me Joe the Intervenor."
A retired Midlands Tech math teacher, Wojcicki took part as a citizen intervenor in the Public Service Commission's almost three-week-long hearing on SCE&G's $9.8 billion plan to add two reactor units to the V.C. Summer Nuclear Station at Jenkinsville.
About a half-dozen lay-people known as "intervenors" are questioning witnesses at the Public Service Commission hearing on SCE&G's plan to build two reactors at its plant in Jenkinsville.
Bay City Tribune: Exelon files for NRG acquisition
Exelon Corporation recently announced it has filed an application with the Federal Energy Regulatory Commission (FERC) for approval of Exelon's proposed combination with NRG Energy, Inc.
Exelon has also filed notification with the U.S. Department of Justice and the Federal Trade Commission of its intention to acquire NRG, in compliance with federal premerger notification requirements.
Associated Press: NRC: Nuke plant safety battery was broken 4 years
Inspections are being ramped up at a California nuclear plant where a battery that powered safety systems didn't work for four years.
The Nuclear Regulatory Commission said Monday that the problem at the San Onofre plant stemmed from poor maintenance.
Regional administrator Elmo Collins says the lapse is troubling because it persisted for so long. It was inoperable from 2004 to 2008. The problem was discovered in March.
The Punch: Nuclear power: Nigeria gets draft law
The Nigeria Atomic Energy Agency on Friday received a draft legal framework which would guide the implementation of the nation's nuclear power programme.
The existing legal framework was signed into law in 1976, although Nigeria only initiated efforts to utilise nuclear resources to generate electricity in 2006.
AFP: Areva, Mitsubishi Heavy to tie-up in nuclear fuel: report

Japan's Mitsubishi Heavy Industries and major French nuclear energy company Areva will form a capital tie-up in nuclear fuel production, according to a report.
Areva will buy a roughly 30 percent stake in Mitsubishi Nuclear Fuel Co. and Mitsubishi Heavy will become the nuclear company's leading shareholder, the business daily Nikkei reported, without citing sources.
Areva's new investment will expand its existing ties with Mitsubishi Heavy to building nuclear plants and supplying fuel to them, it said.
Nuclear Looking Less Viable for our Energy Future | EcoGeek

It's been a grim month for Nuclear Power, always a contentious issue for greens, power from the atom has taken two steps back as South African utility Eskom announce plans to cancel their tendering process for new nuclear plant in South Africa. It comes a week after revelations from the French economic publication Les Echos reveal that French campaign group "Sortir du nuclaire" have accused EdF of lying during a public consultation exercise which was the prelude to the decision to build a new nuclear plant at Flamanville in France.
Texas can take lessons from Finland's nuclear power plant delays | Dallas Morning News
Three times a day, thousands of workers from across Europe tramp through the snow and rocks here to a bulbous concrete hulk looming beneath an aerial ballet of construction cranes.
TVO, the Finnish energy company building the new nuclear power plant at Olkiluoto Island, is two years behind schedule and may run more than $1 billion over budget on the reactor. It expects the plant's French and German construction firms to absorb the overruns, but they say the utility is to blame.
The round-the-clock shifts are trying to resurrect nuclear power, an energy option that fell out of favor in 1986 when the Soviet Union's Chernobyl reactor exploded.
The revival is not going well.
The new Olkiluoto plant is struggling with cost overruns and delays. These are especially vexing in Finland's deregulated electricity market, where utilities can't just pass on the added costs without risking a flight of customers to other power suppliers. The plant is at least two years behind schedule.
UK Nuclear Power Plant Operated by EnergySolutions Receives Extension to Continue Generating Power – MSNBC
EnergySolutions, Inc. The Nuclear Decommissioning Authority (NDA) announced this week that the Oldbury Nuclear Power Station, located near Bristol, England will continue to generate electricity beyond its closure date of December 2008, likely to be around two years. The facility is operated by Magnox North, a company owned by EnergySolutions.
Platts: Most companies to continue pursuing DOE nuclear loan guarantees
At least nine power companies plan to go on to the next step in the US Department of Energy's application process for federal loan guarantees for new reactors, but two others will not pursue the guarantees now. The results are based on responses Thursday and Friday to inquiries to companies that submitted the first part of their applications earlier in 2008. Some companies did not reply immediately or said they had not decided whether to continue pursuing the loans. DOE said in October that 17 companies were seeking $122 billion in guarantees — far above the $18.5 billion available — to support construction of 21 reactors.
TVA fund to dismantle reactors loses $447 million | The Tennessean
The value of TVA's nuclear decommissioning fund has plummeted 41 percent amid market troubles, highlighting a potential problem with planning for the full costs of nuclear power.
The fund, which was set up to one day cover the cost of dismantling all six of the Tennessee Valley Authority's nuclear reactors, lost $447 million since late last year.
Public Citizen | Deal That Could Pave the Way for Four New Nuclear Reactors In the U.S. Is Taxpayer Boondoggle
Deal That Could Pave the Way for Four New Nuclear Reactors In the U.S. Is Taxpayer Boondoggle
Coalition Statement on Reactors Planned for Maryland, Pennsylvania, New York and Missouri
A transaction announced Wednesday through which Electricite de France (EDF) – the world's largest nuclear developer – will buy half of Baltimore-based Constellation Energy should not come to fruition. Not only does it increase the foothold of a French state-controlled utility in the largest energy market, but it makes it more likely that billions of U.S. taxpayer dollars will be sunk into an economically unviable industry.
Baltimore-based Constellation Energy said that it would approve a deal with the world's largest nuclear developer, French-controlled EDF. Under the proposal, EDF would pay $4.5 billion to buy half of Constellation's aging nuclear assets, which consist of two reactors at Calvert Cliffs in Maryland, two reactors at Nine Mile Point in New York and the Ginna reactor, also in New York. In addition, EDF would buy up to $2 billion of non-nuclear Constellation power plants.
The Energy Debates: Nuclear Power | LiveScience
"The Energy Debates" is a LiveScience series about the pros, cons, policy debates, myths and facts related to various alternative energy ideas. We invite you to join the debate by commenting directly on each article.
Progress Energy Asks For Longer Life For Nuclear Plant
Progress Energy Florida has asked federal regulators to extend the life of its nuclear plant in Crystal River another 20 years.
The plant's 40-year operating license is set to expire in 2016, but the St. Petersburg-based utility filed an application for a 20-year renewal with the Nuclear Regulatory Commission on Thursday.
Group: TVA estimate for nuclear plans is low | The Tennessean
TVA's estimate to build two nuclear reactors at its Bellefonte site in northern Alabama is "grossly inaccurate," says a group that filed a new challenge Monday to the agency's request for a nuclear power plant license.
A cost of $22 billion would be closer than the $9.9 billion to $17.5 billion industry range the Tennessee Valley Authority quotes in recent documents, said Louis Zeller with the North Carolina-based Blue Ridge Environmental Defense League.
Finance/ Labour: Cost of pebble bed project 'beyond R16bn'
The cost of the controversial Pebble Bed Modular Reactor (PBMR) project that Eskom wants to build at Koeberg is likely to run well beyond the government's present estimate of R16-billion – and that's without taking into account the cost of dealing with the resulting nuclear waste.
So says Kommetjie architect and environmentalist Rod Gurzynski in a scathing critique of the specialist study on the financial aspects of the project.
---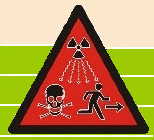 Nuclear Health and Safety News

BOPA Daily News: maphashashalala not exposed to radiation
Mmaphashalala residents in the Central District have not been exposed to radiation, says chairperson of the Radiation Protection Unit board, Mr Legwaila Legwaila Briefing the media on radiation Mr Legaila said this did not mean they were free from the adverse effects of ionising radiation as it takes years to develop.
This follows theft of 16 drums containing radio active contaminated soil from Poseidon Geophysics, a company drilling boreholes in Mmamabula coal fields.
Mr Legwaila said following the report of the theft, they recovered six drums in Mmaphashalala with the assistance of local police.
He appealed to the public to assist in recovering the remaining drums, adding that ionising radiation could cause skin burns, sterility, cancer and death.
Lawsuit seeks hearing on drilling near nuke site – Examiner.com
Landowners near the site of a 1969 underground nuclear blast are suing to force a hearing on plans to drill natural gas in the area.
Two environmental groups and two couples have filed a lawsuit seeking a hearing on the state's approval of drilling permits within three miles of the blast site near Rulison in western Colorado.
NRC: Fact Sheet on Tritium EXIT Signs
Self-luminous EXIT signs containing the radioactive gas tritium are widely used in a variety of facilities across the United States, such as public and private office buildings, theaters, stores, schools and churches anywhere the public needs a rapid exit path. Those who possess tritium EXIT signs are general licensees of the Nuclear Regulatory Commission or an Agreement State,1 and are subject to certain reporting and handling requirements, including proper disposal of unwanted or unused signs.
Tritium EXIT signs pose little or no threat to public health and safety and do not constitute a security risk. However, the NRC requires proper accounting and disposal of all radioactive materials. Proper handling and accounting are important, because a damaged or broken sign could cause mild radioactive contamination of the immediate vicinity, requiring a potentially expensive clean up.
Rocky Flats widow still waiting; agency says it's still 'working': The Rocky Mountain News
Joe Farmer turns 80 next week.
On Thursday, the retired nuclear bomb engineer drove 50 miles round trip on snow and ice to the FedEx office in Salida. He sent federal officials in Denver an affidavit about the irradiation of a former co-worker at the Rocky Flats bomb factory.
Farmer was told his information could help the co-worker's widow get compensation given to those whose health or lives were lost making the nation's Cold War nuclear weapons.
Farmer's wife didn't think it was really necessary for him to take a risk driving on slippery roads 7,000 feet high in the Rocky Mountains.
Turns out, she was probably right.
Italy to Compensate Soldiers for Balkan War Syndrome | Albanian Economy News
A court in Rome ordered the Italian Ministry of Defense to pay 500,000 Euro as indemnity for the life of Stefano Melone, a military helicopter pilot who died of cancer after serving in Albania, Kosovo and other countries, OrvietoNews.it announced today.
The court concluded that the malignant vascular tumour that caused the death of Melone, was due to exposure to radioactive substances, while serving in Balkans. The Italian pilot was diagnosed with cancer in 2000 and died in Milan in November 2001, only 40-year-old.
---
NRC News

FR: NRC: GEIS vogtle license renewal
Southern Nuclear Operating Company, Inc.; Notice of Availability of the Final Supplement 34 to the Generic Environmental Impact Statement for License Renewal of Nuclear Plants, Regarding the License Renewal of Vogtle Electric Generating Plant, Units 1 and 2
NRC – NRC to Provide Additional Oversight to San Onofre Nuclear Generating Station
The San Onofre Nuclear Generating Station will receive additional oversight from the U.S. Nuclear Regulatory Commission as a result of a "white" inspection finding related to problems with an emergency battery used for supplying power to plant safety systems. The plant, operated by Southern California Edison Co., is located near San Clemente, Ca.
NRC inspectors found that the battery used to supply power to plant safety systems under some accident conditions, was inoperable between 2004 and 2008 because of loose electrical connections caused by inadequate maintenance instructions. The problem was discovered on March 25 during testing, prompting the NRC to conduct a special inspection.
"The problem stemmed from inadequate maintenance procedures," said Region IV Administrator Elmo E. Collins. "The problem was promptly corrected, but is troubling because the condition persisted for so long."
NRC: NRC Accepts application for New Reactor at Bell Bend
The Nuclear Regulatory Commission has accepted for review the combined license (COL) application for an Evolutionary Power Reactor (EPR) at the Bell Bend site near Berwick, Pa.
PPL Bell Bend submitted the application and associated information Oct. 13. The application, minus proprietary or security-related details, is available on the NRC Web site at: http://www.nrc.gov/reactors/new-reactors/col/bell-bend.html.
PPL Bell Bend is seeking approval to build and operate an EPR at the site, approximately seven miles northeast of Berwick. The EPR is an Areva-designed pressurized water reactor, with a nominal output of approximately 1,600 megawatts of electricity. Areva filed its application Dec. 11, 2007, to certify the design. A version of the EPR is currently under construction at the Olkiluoto site in Finland and at Flamanville, France. The EPR application, minus proprietary or security-related details, is available on the NRC Web site at: http://www.nrc.gov/reactors/new-reactors/design-cert/epr.html.
NRC recommends approval of Indian Point renewal DEIS
WASHINGTON — The NRC has issued its Draft Environmental Impact Statement for the Indian Point nuclear power plant license renewal application. The staff's preliminary recommendation is that the presidentially appointed Commission that oversees the NRC should accept the environmental impacts of license renewal for Indian Point 2 and 3.
The recommendation is based on the analysis and findings in the agency's Generic Environmental Impact Statement for license renewal reviews; the environmental report submitted by Entergy as part of its application; consultation with other federal, state and local agencies; the NRC staff's independent review of environmental impacts; and consideration of public comments submitted.
NRC – NRC Approves License Renewal for Shearon Harris Nuclear Power Plant for an Additional 20 Years
The Nuclear Regulatory Commission has approved the operating license renewal of the Shearon Harris Nuclear Power Plant, Unit 1, in North Carolina for an additional 20 years.
The Harris plant is a pressurized water reactor located about 20 miles southwest of Raleigh, N.C. The operator, Progress Energy, submitted an application for renewal of the license Nov. 16, 2006. Their current license would have expired on October 24, 2026; with the renewal, the license is extended until Oct. 24, 2046.
The NRC's environmental review for this license renewal is described in a site-specific supplement to the NRC's "Generic Environmental Impact Statement for License Renewal of Nuclear Power Plants (NUREG-1437, Supplement 33). Public meetings to discuss the environmental review were held near the plant on April 18, 007 and Jan. 30. The NRC's review was published in August. The review concluded there were no environmental impacts that would preclude renewal of the license for environmental reasons.
FR: NRC: Callaway COL
Union Electric Company d/b/a Amerenue; Acceptance for Docketing of an Application for Combined License for Callaway Plant Unit 2 Nuclear Power Plant By letter dated July 28, 2008, as supplemented by letters dated September 24, 2008, November 14, 2008, and November 25, 2008, Union Electric Company d/b/a AmerenUE (AmerenUE), submitted an application to the U.S. Nuclear Regulatory Commission (NRC) for a combined license (COL) for a single unit of the U.S. Evolutionary Power Reactor (U.S. EPR) in accordance with the requirements contained in 10 CFR Part 52, "Licenses, Certifications and Approvals for Nuclear Power Plants." This reactor will be identified as Callaway Plant Unit 2 and is to be located at the current Callaway County, Missouri site of the Callaway Power Plant. A notice of receipt and availability of this application was previously published in the Federal Register (73 FR 59677) on October 9, 2008, as corrected in Federal Register (73 FR 61444 on October 16, 2008).
FR: NRC: Comanche Peak EIS
Luminant Generation Company LLC; Comanche Peak Nuclear Power Plant Units 3 and 4 Combined License Application; Notice of Intent To Prepare an Environmental Impact Statement and Conduct Scoping Process Luminant Generation Company LLC (Luminant) has submitted an application for two combined licenses (COLs) to build Units 3 and 4 at its Comanche Peak Nuclear Power Plant (CPNPP) site, located on approximately 7,950 acres in Somervell and Hood Counties, Texas. CPNPP is located on Squaw Creek Reservoir, approximately 5.2 miles (mi) north of Glen Rose, Texas. Luminant submitted the application for the COL to the U.S. Nuclear Regulatory Commission (NRC) by letter dated September 19, 2008, pursuant to Title 10 of the Code of Federal Regulations (10 CFR) Part 52. A notice of receipt and availability of the application for the COLs, including the Environmental Report (ER), was published in the Federal Register on November 7, 2008 (73 FR 66276).
---
Nuclear Fuel Cycle News
kazinform: Kazakhstan willing to supply uranium to India
Kazakhstan, which has one of the world's largest Uranium reserves, is willing to supply nuclear material to India and interested in a comprehensive energy agreement, a scholar from that country has said.
Marat Shaikhutdinov from Kazakhstan, who was here to participate in a conference on 'India-Kazakhstan Engagement: issues and prospects', said his country has no problem in supplying Uranium to India.
Kazakhstan is also interested in a comprehensive energy agreement with India, including supply of oil and gas, he added.
The conference was organised on the eve of Kazak President Nursultan Nazarbayev's visit to India.
Kazakhstan, which will chair the Orgnisation of Islamic Conference in 2011, also wants to actively cooperate with India in fighting terror.
Bloomberg: Uranium Declines as Investors Sell, Utilities Delay Purchases
Uranium declined as producers and investors sought cash before year end and most utilities wait until 2009 to purchase.
Uranium-oxide concentrate for immediate delivery fell $2, or 3.7 percent, to $52 a pound, Denver-based pricing service TradeTech LLC said in a report Dec. 19. Weekly demand was more than 6 million pounds, about 2.2 million pounds more than supply. There were three trades last week totaling 1.2 million pounds.
The severe economic environment seems to have created a greater sense of urgency for some year-end sellers than in previous years, TradeTech said. The majority of the buyers have no budget left in 2008.
Uranium's previous drop was in the week ending Dec. 5 when it declined $1 a pound. The metal used to make nuclear fuel gained $10 a pound in November to $55 after producers including Cameco Corp., the world's biggest, cut output and spending on new mines because of the global credit crunch and an earlier decline in prices.
Virginia Beach deserves a hearing on uranium mining | HamptonRoads.com | PilotOnline.com
Most of the 20 speakers at last week's public hearing in Richmond on a proposed uranium mine in Southside Virginia had the same talking points.
They're worried about the mine's effect on the environment and particularly the surrounding streams and groundwater.
Members of a legislative panel will hear those identical concerns when they travel next month to Pittsylvania County, home to an estimated 60,000 tons of uranium, for a second hearing on the issue.
So far, no forum has been scheduled for Virginia Beach, which gets its drinking water from Lake Gaston, located downstream from the mine site.
Kazakhs cursed by fallout from nuclear weapons tests – The National Newspaper
Family medical histories in and around Semey, a town in north-east Kazakhstan, read like horror stories.
It has been two decades since the Soviet Union ended a nuclear test programme close to Semey, but the hundreds of explosions carried out have left a sinister legacy of cancer, birth defects, infertility and other abnormalities. Men and women have lost spouses in early middle age, while children have died young or been born with severe deformities.
All my relatives, children and grandchildren are sick, said Kasenova Kabuda, a 69-year-old who lives in a village called Sarzhal close to Semey.
Colorado River may face fight of its life
Increased toxins likely as energy companies seek oil, gas, uranium
When the Colorado River emerged as an important piece of his coverage, Lustgarten started working with The San Diego Union-Tribune's David Hasemyer, who has written about uranium mining's impact on the waterway for more than a decade.
Together, they looked at the potential environmental and water-use consequences of increased mining and drilling in the river's watershed.
The Colorado River has endured drought, large-scale climate changes, pollution, ecological damage from dams and battles by seven states to draw more water.
Now the life vein of the Southwest faces another threat: Energy companies are sucking up the Colorado's water to support increased development of oil, natural gas and uranium deposits along the river's basin. The mining and drilling will likely send more toxins into the waterway, which provides drinking water for one out of 12 Americans and nourishes 15 percent of the nation's crops along its journey from Wyoming and Colorado to Mexico.
Areva's Niger uranium mine to go ahead despite price fall | Reuters
French nuclear power group Areva will press ahead with its plan to build a 1 billion euro ($1.40 billion) uranium mine in Niger despite falling world prices for the fuel, the firm said on Friday.
The Imouraren mine, due to begin commercial production of 5,000 tonnes per year in 2010, would make the West African desert state the world's second biggest source of uranium.
French state-controlled Areva renewed its uranium mining deal with Niger in January 2008, when prices UX-U308-SPT were around $90 per lb, almost double their most recent recorded level of $53 on Dec. 16.
France's Areva to supply Indian utility Npcil with uranium
Areva, the Paris-based nuclear vendor, has signed a contract to deliver 300 mt of uranium to Nuclear Power Corporation of India Ltd, Areva said Thursday. The quantity is sufficient to fuel a third of the Indian state-owned utility's operating reactor fleet, Areva said. Npcil, which operates about 4 GW of nuclear plant, has had to reduce the output of its reactors last year and this year for lack of sufficient uranium supply. Until this fall, members of the international Nuclear Suppliers Group were not allowed to trade with the country, which has not signed the Nuclear Nonproliferation Treaty.
Peak uranium: what's going to fuel all those nuclear plants?
Wall Street Journal(EDITORIAL) reports uranium will be the next peak as oil peak has slowed down.
The expected nuclear-power renaissance, from the U.K. to India, means dozens more nuclear reactors will likely be built in coming years. Current-generation reactors all need uranium for fuel but where's all that uranium going to come from?
For complete story, click this link. Follow developments in uranium mining and exploration for free.Sign on to the Uranium Investing Newsletter.
---
Nuclear Waste News
Editorial – Where Does It All Go? – NYTimes.com
The Energy Department has recommended expanding the amount of nuclear waste that could be stored in an underground repository at Yucca Mountain in Nevada to avoid the need for a second dump. It is a sensible proposal that also is an urgent reminder of how little progress has been made in solving one of the most vexing problems of the nuclear age.
Tens of thousands of tons of spent fuel and military waste have been piling up at temporary storage sites around the country while the federal government has struggled, unsuccessfully, to find a long-term solution.
Nevada lists more than 200 reasons not to build the nuclear waste dump at Yucca Mountain | Reno Gazette-Journal
A state petition listing more than 200 reasons for not opening a federal nuclear waste dump in southern Nevada was filed Friday with the Nuclear Regulatory Commission by Attorney General Catherine Cortez Masto.
Among major concerns highlighted by Masto and other state officials at a news conference in Las Vegas was what they termed an incomplete and inadequate plan for shipping high-level radioactive waste across the country to the Yucca Mountain site 90 miles northwest of Las Vegas.
MP vows to stand against NT nuclear dump (Australian Broadcasting Corporation)
A Federal MP says he does not want to see a nuclear waste dump in the Northern Territory.
This week a Senate committee report recommended the Radioactive Waste Management Act be repealed.
Damian Hale says he is pleased with the outcome and he will continue his opposition to any nuclear waste dump in the NT.
The Northern Territory-based politician says he does not see any obstacle to the Act being repealed early next year.
Boeing ordered to remove tainted soil : Ventura County Star
Boeing Co., the owner of a former rocket engine and nuclear test site south of Simi Valley, has been ordered to remove contaminated soil to keep pollutants found in storm water from running off the site.
Heavy metals, perchlorate and other toxic materials have been found in stormwater running off the Santa Susana Field Laboratory at two outfalls that drain into Dayton Canyon Creek and the Arroyo Simi.
Berkley Blasts $3 Billion Yucca Mt. Railroad To Nowhere – lincoln county record
Testifying at a hearing held in Las Vegas today, Congresswoman Shelley Berkley pressed federal regulators with the Surface Transportation Board (STB) to reject Bush administration plans to build a $3 billion railroad in Nevada to haul nuclear waste to Yucca Mountain. Members of the STB convened the forum to hear from elected officials, residents and businesses concerned about the impact on communities in Nevada and across the U.S. from thousands of shipments of toxic nuclear waste targeted for burial in the Silver State.
Nevadans oppose this $3 billion Railroad to Nowhere and we recognize the dangers that will accompany decades of toxic nuclear waste shipments to Yucca Mountain, said Berkley. My hope is that the STB will listen to our concerns and that they will block any effort by this White House to push forward on the Yucca Mountain rail line as they head out the door, said Berkley.
Anti-nuclear dump petition filed – Las Vegas Sun
A state petition listing more than 200 reasons for not opening a federal nuclear waste dump in southern Nevada was filed Friday with the Nuclear Regulatory Commission by Attorney General Catherine Cortez Masto.
Among major concerns highlighted by Masto and other state officials at a news conference in Las Vegas was what they termed an incomplete and inadequate plan for shipping high-level radioactive waste across the country to the Yucca Mountain site 90 miles northwest of Las Vegas.
Windfall lost due to refusal to store radioactive waste
CORNWALL has turned down the chance to receive a jackpot worth billions of pounds by not bidding to have radioactive waste stored in the county.
The Government is currently inviting local authorities to submit expressions of interest to host geological disposal facilities for "higher activity" radioactive waste.
In a white paper published in the summer the Government said that the construction and operation of the facilities would be a "multi-billion pound project that will provide skilled employment for hundreds of people over many decades".
Senate committee calls for Radioactive Waste Act to be repealed (Australian Broadcasting Corporation)
A Senate committee has recommended the Commonwealth Radioactive Waste Management Act be repealed at the start of next year.
The Environment Senate Committee was asked to look at whether the act should be repealed.
The legislation overrides the power of the Northern Territory to stop a nuclear waste dump being built in the jurisdiction.
Four sites, including Muckaty Station near Tenant Creek, are being considered.
During last year's federal election, Labor promised to repeal the legislation, but is yet to do so.
---
Nuclear Policy News
Domenici looks back on Senate career | senate, career, years – Portales News-Tribune
After 35 years, New Mexico's senior senator Pete Domenici is retiring for health reasons.
Domenici was a power broker in Washington who got results for Clovis and New Mexico. He was instrumental in stopping Defense Department plans to close Cannon Air Force Base in 2005 and in landing a new mission with Air Force Special Operations Command.
Domenici sits on the powerful Defense Appropriations Commitee and is the ranking member for the Senate's Committee on Energy and Nautral Resource.
EDF nuclear stranglehold risks 10,000 jobs – Telegraph
Britain could miss out on 10,000 skilled engineering jobs because of the stranglehold of France's EDF on the plan to build new nuclear power stations, the UK's largest union warned.
Dougie Rooney, national officer of Unite, said that unless EDF is forced to sell strategic parcels of land it has acquired, it would be very difficult for an alternative reactor maker to compete and would mean most of the skilled work for the construction of new power stations would be done in France.
EDF took centre stage in the UK's plan to build new nuclear power stations when it agreed to buy British Energy in September for £12.4bn. British Energy owns the most attractive sites on which to build reactors.
Secret nuclear sell-off storm – UK Politics, UK – The Independent
Britain no longer has any stake in the production of its nuclear warheads after the Government secretly sold off its shares in the Atomic Weapons Establishment in Aldermaston.
Ministers agreed to sell the remaining one-third ownership to a Californian engineering company. The announcement, which means that Americans will now produce and maintain Britain's independent nuclear deterrent, was slipped out on the eve of the parliamentary Christmas holiday. Officials refused to say how much the deal raised.
Steven Chu: Laser Cooling and Trapping of Atoms

Steven Chu was recently selected to be the Secretary of Energy by Barack Obama. Chu, Director of Lawrence Berkeley National Laboratory (LBNL) and Professor in the Physics Department at the University of California, Berkeley was previously 'the Theodore and Frances Geballe Professor of Physics and Applied Physics at Stanford University. Professor Chu's research is in atomic physics, polymer and biophysics.
His thesis and postdoctoral work at Berkeley ¦ was the observation of parity non-conservation in atomic transitions in 1978. This experiment was one of the earliest atomic physics confirmations of the Weinberg-Salam-Glashow theory that unifies the weak and electromagnetic forces.
The Future of Nuclear Energy: Policy recommendations | Bulletin of the Atomic Scientists
* Global warming necessitates investment in low-emission, base-load electric generation alternatives, including new nuclear power plants.
* International standards for safety and nonproliferation are necessary to ensure the successful development of new plants.
* Nuclear weapon states need to strive to meet disarmament commitments to support nonproliferation efforts.
Global warming necessitates the development of new forms of low-emissions, base-load power generating capacity. To assess the financial, regulatory, and proliferation concerns confronting nuclear energy and to develop strategies for addressing the barriers to the deployment of new reactors, in late September 2008, the Bulletin of the Atomic Scientists convened nearly 40 scientists, policy makers, industry representatives, and nongovernmental experts from around the world. The meeting was cosponsored by the University of Chicago, Argonne National Laboratory, and the Chicago Council on Science and Technology.
A subset of the meeting's participants developed the following findings and recommendations based upon the presentations and discussions at the meeting. These findings and recommendations do not represent the views of all of the meeting participants or sponsors. Conference participants who endorse this document are listed at the bottom.
---
Nuclear Weapons News
Washington Times – GADDAFI: Provoking Russia
Once again, the West's policy toward Russia and its addiction to interfering in the affairs of other countries is having dangerous effects on the rest of the world. The seeds for the current danger were sown by NATO´s expansion to Russia's borders after the fall of the Soviet Union. That deliberate, provocative and continuing process echoes in Russia's long memory the painful experience of the Napoleonic and German armies storming across Europe into their motherland, hellbent on conquest.
AFP: US does not trust North Korea: Rice
Secretary of State Condoleezza Rice said in an interview on Sunday that the United States did not trust North Korea and as a result was pushing for strict procedures to ensure the regime abandon its nuclear weapons program.
Asked by a NBC television reporter if the US administration had placed too much trust in North Korea in six-party talks, as some US conservative commentators have charged, Rice said: "No, and of course we didn't trust them."
"What we are negotiating is a verification protocol because nobody does trust them. And in fact, if you look at the agreement that was signed in September of 2005, it committed the North to de-nuclearization within a context of the Six Parties," Rice told NBC's "Meet the Press."
Rice: Only 'idiot' would trust N. Korea – UPI.com

U.S. Secretary of State Condoleeza Rice says only an "idiot" would trust North Korea, reiterating the United States will suspend heating oil aid to Pyongyang.
Speaking before the Council of Foreign Relations in Washington, the Voice of America quoted Rice telling the group, "I mean, who trusts the North Koreans? You'd have to be an idiot to trust the North Koreans," Yonhap, the South Korean news agency, reported Saturday.
When she made the comment, Rice was defending the Bush administration against criticism from U.S. conservatives that the United States was placing too much trust in Pyongyang in the ongoing six-party talks aimed at the denuclearization of North Korea.
Sato told U.S. to use nukes if Japan hit / Johnson urged to retaliate in event of 'war' : Daily Yomiuri
In 1965, then Prime Minister Eisaku Sato asked the United States to immediately use nuclear weapons if Japan was attacked with nuclear arms, according to Japanese diplomatic documents disclosed by the Foreign Ministry on Monday.
On his first visit to the United States in January 1965 after taking office, Sato told then U.S. Defense Secretary Robert McNamara that Japan expected the United States to launch retaliatory attacks with sea-based nuclear weapons. His visit followed China's successful nuclear test in October 1964.
Japan refused to promise NPT passage in '73 statement with U.S. | The Japan Times Online
Japan rejected a U.S. proposal to include Tokyo's desire to quickly ratify the Nuclear Nonproliferation Treaty in a joint statement issued in 1973 by Prime Minister Kakuei Tanaka and President Richard Nixon.
Diplomatic documents that have just been declassified show that the Japanese government resisted the U.S. proposal by citing opposition from some lawmakers in the ruling Liberal Democratic Party.
The proposed clause did not appear in the statement that was issued in Washington on Aug. 1, 1973.
No-nuke policy ruled out years before declaration | The Japan Times
The Foreign Ministry compiled a document in 1959 warning that making a declaration of not going nuclear could hamper Japan's flexibility in pursuing national security, eight years before the country declared its three nonnuclear principles, according to documents that were part of a series of diplomatic papers officially declassified Monday by the Foreign Ministry.
Prime Minister Eisaku Sato declared the three principles of not producing, possessing or allowing nuclear weapons in Japan in the Diet in December 1967, laying the foundation for what later became Japan's peace diplomacy.
Upsetting the Balance of Power – by Gordon Prather
The head of Israeli Defense Ministry's Security-Diplomatic Bureau visited the Kremlin this week, intent upon convincing the Russians that equipping Iran, and perhaps Syria, with an upgraded version of their S-300 air defense system "would disturb the balance of power in the Middle East."
What balance?
The Russians had earlier supplied both Iran and Syria with the Tor-M1 short-range air defense system. Iran had positioned dozens of the units around its nuclear facilities, all of which including the Russian-built about-to-be-fueled nuclear power plant at Bushehr  have long been subject to a Safeguards Agreement with the International Atomic Energy Agency.
Tory fury over government's secret nuclear sell off – Telegraph
The decision by the government to sell its one-third ownership to a Californian engineering company means that the United States will now produce and maintain Britain's independent nuclear deterrent, including the production of warheads for Tridents and its planned successor.
It is not known how much the deal raised but Tories and Liberal Democrats said they feared the stake had been sold off below market value to California-based Jacobs Engineering to raise money for the Treasury in straitened times.

Atomic veterans program accepts applications – The Daily Observer – Ontario, CA
Cheryl Gallant, MP Renfrew- Nipissing-Pembroke, has confirmed that the program recently announced by the federal government to recognize the service of atomic veterans is now accepting applications.
"Women and men in the service of their country, past or present, deserve the respect, admiration and care of a grateful nation," said MP Gallant. "Prime Minister Stephen Harper and our government are committed to the care and well-being of our veterans and recognize the service of those who participated in nuclear weapons testing and in nuclear decontamination work. This program recognizes the exceptional service that these individuals have performed for their country."
Canadian military veterans and civilian science and technology workers from the Department of National Defence who participated in nuclear weapons tests and the Chalk River decontamination efforts performed their duty under exceptional circumstances. In recognition of their exceptional service to the nation, these Canadians will be eligible to apply for an ex-gratia payment of $24,000.
AFP: Russia to abandon missile plans 'if US drops shield'

Russia is ready to abandon plans for a wholesale renewal of its nuclear missile arsenal if the United States stops deployment of a controversial missile shield, a Russian general said Friday.
The comments by the commander of Russia's strategic missile forces come amid increasing verbal exchanges between the two sides over missile defence ahead of the inauguration of Barack Obama as US president on January 20.
"If the Americans give up their plans to deploy the third position area and other elements of strategic missile defence, then undoubtedly we will respond in kind," said General Nikolai Solovtsov, quoted by Interfax news agency.
FT.com / UK – Sale puts atomic weapons plant in US hands
The UK Atomic Weapons Establishment, which makes and maintains the warheads for Britain's nuclear missiles, has come under the control of US companies after the government sold its one-third stake.
Ministers were accused last night of trying to conceal the change in ownership after failing to make an announcement to parliament.
Jacobs, an engineering company with headquarters in Pasadena, California, announced late on Wednesday in the US that it had bought the government's holding in AWE. The stake was put up for sale last year after ministers decided to break up BNFL, the state-owned group, which included AWE.
Associated Press: Panel: Congress was misled on Iraq uranium issue

Former White House Counsel Alberto Gonzales misled Congress when he claimed the CIA in 2002 approved information that ended up in the 2003 State of the Union speech about Iraq's alleged effort to buy uranium for its nuclear weapons program, a House committee said Thursday. The committee also expressed skepticism about claims by then-national security adviser Condoleezza Rice that she was unaware of the CIA's doubts about the claim before President George W. Bush's speech.
Iraq's alleged attempt to buy uranium was one of the justifications for the Bush administration's decision to go to war. The claim has since been repudiated.
The House Oversight and Government Reform Committee said in a memo that its investigation showed the CIA had warned at least four National Security Council officials not to allow Bush, in three speeches in 2002, to cite questionable intelligence that Iraq had attempted to obtain uranium. The sentences were stripped out of those speeches, but made it into the State of the Union address.
RIA Novosti – Foreign spies seek Russia's military, nuclear secrets – FSB
Foreign intelligence services continue to try to obtain classified information on the Sevmash shipyard in Russia's northern Arkhangelsk Region, a senior FSB official said on Thursday.
Sergei Stepura, head of the Federal Security Service (FSB) Directorate for the Arkhangelsk Region, said the countries involved included the United States, some of its NATO allies, and specific Asia-Pacific states.
Located in Severodvinsk on the White Sea, Sevmash is Russia's largest shipyard and builds nuclear-powered submarines, oil and gas platforms and tankers.
---
Department of Energy News
POGO: Livermore Lab Has to Pay for Safety and Security Problems: Is that Enough?
Last Friday, Nuclear Weapons and Materials Monitor's Todd Jacobson reported that that National Nuclear Security Administration (NNSA) reduced by 30 percent Lawrence Livermore National Security, LLC's award for the FY 2008 management of the Lawrence Livermore National Laboratory (LLNL) from a possible $53.7 million to $37.7 million.
Part of the reason NNSA cut $16 million was LLNL's disastrous performance in an April security test by the DOE Office of Health, Safety and Security (HSS). In a fee recommendation memo, NNSA's Principal Deputy Administrator for Military Application Brig. Gen. Jonathan George found "the Contractor's performance in the area of protective force operations and information security to be unsatisfactory' based in large part on the Contractor's security failures surrounding the HSS audit.
FR: DOE: SPEIS ROD: Nuclear fuel cycle bombplex 2030 part II
FR: DOE: SPEIS ROD: Nuclear fuel cycle bombplex 2030 part I
Record of Decision for the Complex Transformation Supplemental Programmatic Environmental Impact Statement–Operations Involving Plutonium, Uranium, and the Assembly and Disassembly of Nuclear Weapons AGENCY: National Nuclear Security Administration, U.S. Department of Energy. ACTION: Record of dec