Okay. I'm late in getting this out.  What an exciting day Tuesday.  I'm glad it didn't take all night, and that so many people came out to make a clear statement about the last 8 years. There's gonna be a lot of work to do, in terms of convincing the DC crowd to stop the stupid the handouts.
A bit of good news out there.  Kenya is starting to get cold feed about its push to build a reactor.  More safety issues are hitting Sweden and Finland.   But the big issue is the response from Congress to the push to build more bombs by the DOD.  Russia is certainly on high alert about Iran and will stay that way as the foreign press (not US press) very concerned about a lame duck attack from Israel. Greenpeace put out a report on the most dangerous reactor in the world and a Provincial government isn't goose stepping on a push to build two new reactors in Canada.
Down to the last days on making comments on the NRC's ISL mining GEIS. Here's the link to where to make comments. 
Quite a lot of news to look through. I'll shut up…
---
Top Nuclear Stories Index
---
Nuclear Reactor News
Who should pay for Turkey Point shutdown? FPL or you? | Miami Herald
In March 2006, a tiny hole — a mere one-eighth of an inch — was discovered in a critical pipe at the Turkey Point nuclear power plant. The hole ended up costing at least $6 million.
This week, a heated debate has been going on in Tallahassee about who should pay the $6 million — Florida Power & Light or its customers.
New information obtained by state regulators shows that the prime suspect in the case was a contract employee who drilled the hole because he was angry with the utility. According to a federal document, he had failed an FPL psychological test and had a criminal background that included charges of criminal mischief.
Reuters: Bechtel is leading contender for Egypt atomic plant
U.S.-based Bechtel Power Corp is leading a shortlist of firms and consortia bidding to design Egypt's first nuclear power station, an official at the ministry of electricity said.
Speaking on condition of anonymity, the official said the other firms on the shortlist included Australia's WorleyParsons, Sweden's AF Consult, a consortium of Spain's Iberdrola and Empresarios Agrupados, a consortium of Finland's Poyry and Invap of Argentina, a consortium including Belgian Tractebel, and a group of U.S. companies with Egypt's Excel.
Greenpeace says Belene nuclear plant the world's most dangerous-report – Press Review news
Bulgaria's planned nuclear power plant at Belene on the Danube River is amongst the most dangerous contemplated projects of its kind in the whole world, Greenpeace nuclear analyst Heinz Smital has said, as quoted by Deutsche Welle.
According to Smital's warning, Belene was massive and irresponsible gamble, which would only tarnish the reparation of RWE, the German company picked as the strategic investor in the nuclear power plant. Far worse, the German company was playing Russian roulette with people's lives in the entire region of South-Eastern Europe, he said.
balticbusinessnews.com – Estonia close to pulling the plug on nuclear power project
Estonian leaders seem to have made a principle decision that Estonia would distance itself from the Ignalina Nuclear Power Plant project.
Postimees writes that both Prime Minister Andrus Ansip and Eesti Energia CEO Sandor Liive said on Friday that if Estonia decided to opt for nuclear power, the priority should be in building its own nuclear power plant.
This marks a new shift in thinking since it is the first time in the last two years when the government and Eesti Energia have been promoting the Ignalina project as the answer to Estonia's energy problems.
UK contractors eye £40bn nuclear construction programme  – Contract Journal
Nuclear power stations are increasingly seen as the answer to the UK's looming energy shortfall, and contractors are already looking at the construction opportunities available. Carol Millett reports.
Peter Montague: Is Nuclear Power Green?
We are told that nuclear power is about to achieve a "green renaissance," "clean coal" is just around the corner, and municipal garbage is a "renewable resource," which, when burned, will yield "sustainable energy." On the other hand, sometimes we are told that solar, geothermal and tidal power are what we really need to "green" our energy system.
How is a person to make sense of all these competing claims?
Luckily, scientists have developed two sets of criteria that we can use to judge the "greenness" of competing technologies. The first is called "The 12 principles of green engineering" and the second is "The 12 principles of green chemistry."
Yankee protest: Times Argus Online
A Montpelier firefighter lets a pedestrian into the Chittenden Bank on State Street in Montpelier on Monday while, in the foreground, a protest against Vermont Yankee nuclear power plant takes place on the sidewalk. Authorities said members of the Yankee protest made demands inside the building, then dumped a smelly substance on the floor, sparking a precautionary evacuation of part of the building. The material was determined not to be hazardous and no one was harmed. Police are investigating.
PSC opens hearings on nuclear plant expansion – Atlanta Business Chronicle:
Expanding the nuclear generating capacity of Georgia Power Co.'s Plant Vogtle would let electric utilities meet the needs of a rapidly growing state without worsening global warming, the project's supporters said Monday.
But opponents said building two more nuclear reactors at the plant near Augusta would drive up costs for Georgia Power customers and drain already fragile water supplies.
Kenya Broadcasting Corporation: Experts caution on nuclear energy
Kenya should tread carefully and not rush into investing in nuclear energy.
Geothermal experts are now urging the government to instead invest, in the vast geothermal resources found in Kenya's rift valley system that has an estimated potential of 7000 megawatts.
"Kenya should look for funds to invest fully in geothermal instead of nuclear energy, whereas nuclear energy is cheaper, it could be more devastating to the environment, we do not know what negative effects it might cause to generations to come," said Ludvik Georgsson of the United Nations University, Geothermal Training Program.
Kenya's geothermal potential stands at an estimated 7,000 megawatts.
However owing to the high cost of investment in the renewable energy the country has only managed to develop just under 130 megawatts, and now says Kenya could be assisted by the Organization for Economic Co-operation and Development – OECD countries once the financial melt-down in pegged.
London Free Press- Study to determine impact of nuke plant
After years of rumours and speculation, Bruce Power announced yesterday it will begin an environmental assessment on the impacts of a nuclear power station in Haldimand County.
Bruce Power has optioned 800 hectares within the Lake Erie Industrial Park from US Steel Canada Inc. and is considering building two reactors to generate between 2,000 and 3,000 megawatts of electricity.
TheSpec.com – Local – $8b nuke plan lacks province's blessing
A private consortium is staking a $30-million gamble that the province will allow it to build a nuclear power plant in Nanticoke.
Bruce Power announced plans yesterday to build two nuclear reactors in Haldimand County, on an 800-hectare site almost next door to the Nanticoke coal plant, which will be shut down by 2014.
But the province says it has no plans for a nuclear plant on the site. It plans instead to build two nuclear reactors at the Darlington nuclear generating station east of Oshawa by 2018.
Public comment period for PBMR project extended
The Department of Environmental Affairs and Tourism (Deat) has extended the deadline for public comment on the environmental impact report (EIR) for the Pebble Bed Modular Reactor (PBMR) by two weeks.
Environmental consultants Acer Africa said that a number of interested and affected parties had submitted requests for an extension of this deadline, which was originally expected to close on October 24.
All interested and affected parties would now have until November 7 to review the EIR and submit their comments.
The Canadian Press: Ont. government opposes two possible new nuclear reactors from Bruce Power
Proposed plans by Bruce Power to build two new nuclear reactors on the shores of Lake Erie met with strong opposition from the Ontario government Friday.
The only private nuclear generating company in Canada will conduct an environmental assessment as it considers building two reactors at the former Stelco lands in Nanticoke in southwestern Ontario.
Bruce has an option to buy the land from Pittsburgh-based U.S. Steel, which bought out Stelco, but it won't actually purchase the lands before the environmental assessment is completed.
Nukenomics No Longer Add Up – Expert | OneWorld.net (U.S.)
Nuclear power is a risky source of energy that comes with many hidden costs, said an environmental analyst and long-time leader in the U.S. environmental movement Tuesday.
Lester Brown, president of the Earth Policy Institute, said the "flawed economics" of nuclear power are placing unforeseen burdens on taxpayers: the costs related to the construction of nuclear plants, the disposal of nuclear waste, the decommissioning of old plants, and security in case of an accident all contribute to the price the world pays for nuclear power. Wind energy is a more economically sound option, said Brown.
Public can speak on proposed nuclear reactors | ajc.com
On Monday, state utility regulators begin a three-month process of deciding whether to allow Georgia Power to build more nuclear reactors.
The Georgia Public Service Commission has set all of Monday aside to hear from public proponents and opponents of the planned nuclear expansion.
Georgia Power wants to build two additional reactors at its Vogtle nuclear plant in Waynesboro.
The utility estimates its portion of the cost at more than $6 billion for its 45.7 percent ownership share of the project. Municipal utilities and the state's electric membership cooperatives will own the rest.
October 28, 2008: The Flawed Economics of Nuclear Power
Over the last few years the nuclear industry has used concerns about climate change to argue for a nuclear revival. Although industry representatives may have convinced some political leaders that this is a good idea, there is little evidence of private capital investing in nuclear plants in competitive electricity markets. The reason is simple: nuclear power is uneconomical.
In an excellent recent analysis, "The Nuclear Illusion," Amory B. Lovins and Imran Sheikh put the cost of electricity from a new nuclear power plant at 14¢ per kilowatt hour and that from a wind farm at 7¢ per kilowatt hour. This comparison includes the costs of fuel, capital, operations and maintenance, and transmission and distribution. It does not include the additional costs for nuclear of disposing of waste, insuring plants against an accident, and decommissioning the plants when they wear out. Given this huge gap, the so-called nuclear revival can succeed only by unloading these costs onto taxpayers. If all the costs of generating nuclear electricity are included in the price to consumers, nuclear power is dead in the water.
Independent Media Center |US Nuclear Resistance Born In Lake Anna
Civil Disobedience in Lake Anna, VA is only the beginning of the end of the dirty, lethal nuclear power plant push in the US.
What follows is a compilation of information about resistance efforts at North Anna Nuclear Power Plant in VA. Thinking about this bold action certainly gives one pause to consider… What might it actually *take* to stop the increased toxic, radioactive poisoning and contamination of America?
Deep down in my gut, I strongly suspect heartfelt letters and petitions addressed to corporate and federal nukers alone just ain't gonna cut it. The NRC is going gung-ho in re-licensing these reactors way past their "useful" [sic] lives, and there are no indications at all that all 34 new reactor applications, with many more on the horizon, given the proper financing… won't also be slid on through.
VPR Regional News: Vt Yankee decommissioning may have to wait 60 years
The owner of the Vermont Yankee nuclear plant says it will have to wait almost 60 years before it has enough money to decommission the plant.
Faced with that lengthy timeline, lawmakers are likely to try again to force Yankee to set aside funds for decommissioning.
VPR's John Dillon reports:
(Dillon) As the stock market has plummeted in recent months, so has the value of the Vermont Yankee decommissioning fund. It's worth around $397 million these days. But the expected cost of decommissioning is around $875 million.
Indian Point fights DEC in court over cooling towers| The Journal News
Indian Point is taking its case on cooling towers to court.
The nuclear plant's owners are battling the state Department of Environmental Conservation to determine whether they must construct special towers to cool Hudson River water used to produce electricity.
Advertisement
The cost to build the concrete towers has been estimated as high as $1.5 billion.
Company officials say studies on fish in the river that they've done for more than two decades – under the supervision of the state agency – don't make the environmental case for such a large-scale change.
---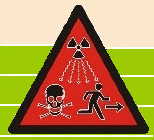 Nuclear Health and Safety News
The Hindu: Check all imported scrap metals for radioactivity content: AERB
After the radioactive scrap metal, found in lift buttons, installed in France were traced to a foundry near Khopoli in Maharashtra, the Atomic Energy Regulatory Board (AERB) has written to Indian port authorities to check all imported scrap material for radioactivity content before allowing it inside the country.
"We have written letters to concerned authorities (ports) to check all the imported scrap for radioactivity content before bringing to the country for melting purposes," Vice-Chairman of the AERB, S K Chande said today.
Compensation issue for Cold War-era workers unresolved
A move to expand the Radiation Exposure Compensation Act to include a new disease has picked up steam, but a group of Cold War-era workers remains outside the system with little immediate hope of being included.
Uranium miners, drillers, haulers and others who now suffer from a relatively common form of leukemia could become eligible for compassionate payments from the federal government under legislation proposed by Sen. Ken Salazar, D-Colo.
Expanding the list of diseases covered by the compensation act, however, wouldn't help core drillers, who located uranium deposits by drilling into the sandstones of the Southwest in the 1940s, '50s and '60s.
Grand Junction's Lester Rich, 75, a core driller during the uranium boom times on the Colorado Plateau, has so far dodged all of the diseases listed in the compensation act, as well as the form of leukemia now being contemplated for inclusion.
Nuclear test veterans' medical research victory – mirror.co.uk
Veterans of Britain's nuclear bomb tests have claimed a "massive breakthrough" in their fight for recognition.
Survivors of the tests are hopeful of victory after a six-year campaign for justice by the Sunday Mirror.
Vets met with MPs and Defence Minister Kevan Jones last week and were promised an announcement on new medical research soon.
Children and grandchildren of the 20,000 servicemen ordered to watch nuclear explosions will be asked to take part in the first major scientific study of its kind.
The Telegraph – Calcutta | Floral cover against radiation threat
Cultivation of sunflowers in Jadugora region can save the environment as well as villagers from getting affected by uranium radiation, a Jharkhand-based environmentalist has claimed today.
"The sunflowers reduce radioactive contamination of soil and groundwater by absorbing the heavy metal particles present in them. The metal particles absorbed by the root of the plant remain intact in the tissues of the plant without effecting its health," said Nitish Priyadarshi, the environmentalist. The plants are then carefully disposed to get rid the radioactive particles, he added.
toledoblade.com — 6 monitors at Davis-Besse find leaks below threshold
Six of 11 groundwater-monitoring wells on FirstEnergy Corp.'s Davis-Besse nuclear complex are well below the government's threshold for radioactive tritium, according to results the utility released yesterday.
Results on the other five wells are expected next week, spokesman Todd Schneider said.
The six wells on which FirstEnergy has data are ones most prone to leak radioactive tritium, which the company found on Oct. 22, Mr. Schneider said.
Tritium is a water-based, radioactive material that is a by-product of nuclear fission and a natural substance in the environment.
YLE News: Problem With Olkiluoto-3 Welding Practices
New problems have been found at the construction site of the Olkiluoto-3 nuclear power facility. According to a release by the environmental group Greenpeace, the problem concerns welds in the steel liner of the inner shell of the reactor building which have been carried out contrary to orders. Lasse Reima, the director of Nuclear Reactor Regulation at the Radiation and Nuclear Safety Authority STUK has confirmed the problem.
Nuke plant faulted for using janitors as guards – The Local
A decision by management of Sweden's Oskarshamn nuclear power plant to have custodial workers stand in as guards has drawn a sharp rebuke from the country's nuclear regulatory authority.
For a week in early October, members of a contract cleaning crew stood guard along sections of the plant's perimeter fencing during repairs to the plant's alarm system.
Lawmakers concerned about nuke plant radiation | The Burlington Free Press
Vermont lawmakers are still worried about the state Department of Health's decision to change the way radiation from Vermont Yankee is measured.
A special legislative panel heard testimony Thursday as it weighs whether to force the Health Department to revisit the way it now calculates the releases.
William Irwin, radiological health chief for the Health Department, says the Vernon nuclear plant releases 30 percent more radiation now than it did before boosting its power production by 20 percent in 2006. The releases are still within state limits, however.
Rep. Richard Marek, D-Newfane, says the panel may require the Health Department to go through the regulatory process some lawmakers say was ignored last year.
Rokkasho plant yields troubling nuke surprise | The Japan Times Online
Some of the highly radioactive vitrified nuclear waste being churned out by the fuel reprocessing plant in the village of Rokkasho, Aomori Prefecture, has been found to contain unexpected highly soluble chemical compounds that are escaping the vitrification process as liquids, Japan Nuclear Fuel Ltd. said Thursday.
Top Stories: Fire revealed nuclear arsenal problems | fire, command, problems : Gazette.com
A fire in a Wyoming missile silo last spring exposed more problems in the oversight of the nation's nuclear intercontinental ballistic missile arsenal, but posed no threat of nuclear detonation or radiation release, Air Force Space Command said Thursday.
The command, headquartered at Peterson Air Force Base, released an accident investigation report Thursday on the silo, which caused more than $1 million in damage.
It had made no previous announcement of the incident.
Fort Mill Times – Nuclear employee files whistle-blower lawsuit – Fort Mill, SC
An employee at a nuclear facility in eastern Idaho has filed a whistle-blower lawsuit in federal court, contending her employer retaliated against her for reporting safety violations.
Lea Ann Allen earlier this month sued CWI, which is cleaning up radioactive waste at the U.S. Department of Energy's Idaho National Laboratory.
The lawsuit alleges that safety violations Allen reported included shipping contaminated materials, exposing workers to radiation, and using faulty equipment to measure radiation exposure.
Whitehaven News: MP anger at 30- year indemnity for N-plant firms
THE private consortium taking over Sellafield has been given a government insurance indemnity against any major insurance or damages claim.
And the taxpayer-backed cover note will extend 30 years into the future.
But a Labour MP has described the deal as an "outrage" in that MPs were denied time to debate the matter. Details were posted in the House of Commons library after the deal was signed with Sellafield's new parent, Nuclear Management Partners.
---
NRC News
NRC – NRC Accepts Application for New Reactors at Victoria County Site
The Nuclear Regulatory Commission has docketed, or accepted for review, a combined license (COL) application for two new reactors at the Victoria County site near Victoria City, Texas. Exelon's application, submitted Sept. 3, is the 11th COL request the agency has accepted for review.
The application, minus proprietary or security-related details, is available on the NRC Web site here: http://www.nrc.gov/reactors/new-reactors/col/victoria.html. Exelon seeks approval to build and operate two Economic Simplified Boiling Water Reactors (ESBWR) at the site, approximately 13 miles south of Victoria.
The NRC currently is reviewing the ESBWR design for possible certification. The staff will consider any findings concerning the design during the review of the Victoria County application. Information on the ESBWR application is available on the NRC Web site at: http://www.nrc.gov/reactors/new-reactors/design-cert/esbwr.html.
Fort Mill Times – NRC issues warning for construction oversight – Fort Mill, SC
The U.S. Nuclear Regulatory Commission is warning the nuclear industry to be careful in its construction oversight after finding problems earlier this year at the Savannah River Site.
Specifically, The Greenville News reported Sunday, the warning addresses bad concrete and faulty reinforcing steel in the foundation of the Savannah River plant. The site will produce nuclear reactor fuel from weapons-grade plutonium.
In a report filed last week by the NRC, officials said problems discovered during construction of the plant near Aiken and two nuclear plants in Europe are reminders of problems found during the last wave of American nuclear construction in the 1970s and 1980s.
NRC sends apology to Salmon: Rutland Herald Online
The Nuclear Regulatory Commission has written to former Gov. Thomas Salmon of Rockingham and apologized that he was not able to complete his statement during a meeting last month in Brattleboro about the Vermont Yankee nuclear plant.
Salmon, a supporter of the reactor and the former chairman of Green Mountain Power, which gets a large portion of its power from Vermont Yankee, had started to speak during the NRC meeting on Oct. 14 in Brattleboro, but when people shouted at him to state a question, he sat down.
At the time, the NRC regional administrator had just scolded other people to ask questions, rather than just voice their opinions.
ASLB panel accepts contention on Progress Energy COL
An Atomic Safety and Licensing Board, or ASLB, panel accepted one contention for a hearing on Progress Energy's combined construction permit-operating license, or COL, application for a new unit at its Harris plant in North Carolina. The Atomic Safety and Licensing Board panel said in an October 30 order that the North Carolina Waste Awareness and Reduction Network, or NC WARN, has standing to intervene and accepted a contention the group filed in August. NC WARN contends that the Harris COL application is incomplete because the NRC is still reviewing proposed amendments to its certification of the Westinghouse AP1000 design that Progress Energy plans to use. The ASLB panel said a hearing on the contention will be "held in abeyance" pending further review by the NRC staff and resolution of the issues in the ongoing design certification amendment rulemaking.
NRC judge ruling favors Entergy – Plymouth, MA – Wicked Local Plymouth
The Nuclear Regulatory Commission announced Thursday that an NRC licensing panel has ruled in favor of Entergy Nuclear Operations and dismissed the Pilgrim Watch citizen's group's contention that the aging management plan for the buried pipes and tanks that contain radioactively contaminated water at the Pilgrim Station Nuclear Power Plant is inadequate.
The initial decision will become final by Tuesday, Dec. 9., pending an appeal to the Atomic Safety and Licensing Board by Pilgrim Watch or any other party. An appeal must be filed within 15 days.
---
Nuclear Fuel Cycle News
Chadron Record: Crow Butte uranium mine's license renewal protested
Opponents of the Crow Butte Resources uranium mine near Crawford used a two-day hearing in Chadron last week to try and convince a panel of Nuclear Regulatory Commission judges that the mine's operation poses a danger to area water supplies, and may be causing significant health effects on the Pine Ridge Indian Reservation.
The 13 individuals and groups seeking to have operations of the In Situ Leach (ISL) mine suspended face a significant hurdle, however, as they first must convince the panel that they have the right to take part in the license renewal proceedings.
Victoria Advocate – Uranium: 'Does the benefit outweigh the risk?'
Pete De La Garza knows uranium mining in his county came with tradeoffs.
As Kleberg County judge, he feels it is the duty of county officials to oversee the Kingsville Dome operations of Uranium Resources Inc. and to make sure the company fulfills its obligation to restore water quality levels.
"Checks and balances, that's what it's all about," said De La Garza, from Kingsville.
County residents have complained about how much money has been spent to fight the uranium company, which has been in the county for more than 20 years. De La Garza admits the county spent more than $1 million.
Hanford News : Economics of New Mexico uranium mining debated
An environmental group is challenging claims that a rebirth of the uranium mining industry in western New Mexico would return thousands of jobs and billions of dollars to a region still hurting from the collapse of the last uranium boom.
A study commissioned by the New Mexico Environmental Law Center contends estimates that the industry would bring $30 billion and more than a quarter of a million jobs to the state are "a gross exaggeration."
Eric Jantz, the center's staff attorney, said the impetus for doing the report was to get a realistic perspective on whether the economic benefits of renewed uranium mining in New Mexico would outweigh environmental and health concerns.
El Paso/Las Cruces – KDBC 4 – CBS! | Economics of NM uranium mining debated
An environmental group challenges the idea a rebirth of the uranium mining industry in western New Mexico would return thousands of jobs and billions of dollars.
A study commissioned by the New Mexico Environmental Law Center calls estimates that the industry would bring $30 billion and more than a quarter of a million jobs to New Mexico "a gross exaggeration."
BARC develops fourth gen uranium enrichment gas centrifuges
As part of India's strategic programme, the Bhabha Atomic Research Centre (BARC) has developed fourth generation uranium enrichment gas centrifuges with an output of more than 10 times the earlier design, a top BARC official has said.
"An experimental cascade of the fourth generation design is in operation at BARC and will soon be ready for induction at the Rare Materials Plant (RMP) in Ratnahalli near Mysore," BARC director Sreekumar Banerjee said addressing the Founder's Day celebration yesterday.
"The Third generation design with 5 times more output than earlier designs are presently being inducted at RMP," he said.
Glitch derails trial run at spent nuclear fuel reprocessing plant | The Japan Times
The trial operation of a spent nuclear fuel reprocessing plant in the village of Rokkasho, Aomori Prefecture, is unlikely to be completed in November as scheduled due to a glitch, Isami Kojima, president of Japan Nuclear Fuel Ltd., said Friday.
The anticipated delay this time is because the plant operator must file an additional report with the government on a test it restarted in October to produce vitrified waste by mixing high-level radioactive liquid waste with glass raw materials in a melting furnace.
RIA Novosti – Russia offers Brazil new uranium production technologies
Russia has offered Brazil modern methods for the production of uranium, new nuclear power plants and superconducting technologies, the CEO of the Rosatom state nuclear corporation said Friday.
"The first direction of cooperation is the prospecting and production of natural uranium," said Sergei Kiriyenko, who is in Brazil to lead the Russia Days events.
Postbulletin.com: Tribe concerned about license renewal
An attorney for the Prairie Island Indian Community voiced the community's concerns regarding the renewal license for the nearby Prairie Island Nuclear Generating Plant during a hearing on Wednesday in Hastings, Minn., in front of the U.S. Nuclear Regulatory Commission's atomic safety and licensing board.
Northern States Power Co. manages Xcel Energy Services, which owns the nuclear plant and hopes to extend operations at the Prairie Island plant for another 20 years and increase the number of on-site storage containers for nuclear waste.
No MOX slated for Oconee plant | The Greenville News
Duke Energy doesn't plan to use nuclear reactor fuel made from converted weapons-grade plutonium at its Oconee reactors, a spokeswoman has told The Greenville News.
But Duke, the only American utility to use the mixed-oxide, or MOX, fuel in its reactors, does plan to use MOX in two of its other nuclear plants once the MOX factory at the Savannah River Site near Aiken begins production, said Rita Sipe, a Duke spokeswoman.
Teach yourselves about nuclear power
Recently, I attended a debate organized by the Saskatchewan Council for International Co-operation regarding pro- and anti- positions on developing nuclear energy in Saskatchewan.
More than 1,000 people showed up between events in Saskatoon and Regina. While each debater was a long-term, respected advocate of their position and well-informed on issues and potential positive and negative impacts of the uranium cycle, unfortunately these were many of the same arguments for and against nuclear energy that I heard 20 years ago. Some things have changed since then, however, and were largely missing from the debate.
FR: APPALACHIAN STATES LOW-LEVEL RADIOACTIVE WASTE COMMISSION Annual Meeting
Time and Date: 10 a.m.-12:30 p.m. November 7, 2008. Place: Harrisburg Hilton and Towers, One North Second Street, Harrisburg, PA 17101. Status: The meeting will be open to the public. However, the executive session will be closed to the public. Matters To Be Considered: Portions Open To the Public: The primary purpose of this meeting is to (1) Review the independent auditors' report of Commission's financial statements for fiscal year 2007-2008; (2) Review the Low- Level Radioactive Waste (LLRW) generation information for 2007; (3) Consider a proposal budget for fiscal year 2009-2010; (4) Review regional and national issues regarding LLRW storage, management and disposal; and (5) Elect the Commission's Officers.
NRC – River Bend Application for New Reactor Available on NRC Web Site
The Nuclear Regulatory Commission has made available to the public the combined license (COL) application for a new reactor at the River Bend site near Baton Rouge, La.
The applicant, Entergy, submitted the application and associated information Sept. 25. The application, minus proprietary or security-related details, is available on the NRC Web site at: http://www.nrc.gov/reactors/new-reactors/col/river-bend.html.
The Entergy application seeks approval to build and operate an Economic Simplified Boiling Water Reactor (ESBWR) at the site, approximately 24 miles northwest of Baton Rouge. The ESBWR is a General Electric-designed, 1,500 MWe natural-circulation boiling water reactor that incorporates passive safety systems. The NRC is currently reviewing the design for possible certification. More information on this design is available on the NRC Web site at: http://www.nrc.gov/reactors/new-reactors/design-cert/esbwr.html.
NRC: Bell Bend Application for New Reactor Available on NRC Web Site
The Nuclear Regulatory Commission has made available to the public the combined license (COL) application for a new reactor at the Bell Bend site near Berwick, Pa.
The applicant, PPL Bell Bend, submitted the application and associated information Oct. 13. The application, minus proprietary or security-related details, is available on the NRC Web site at: http://www.nrc.gov/reactors/new-reactors/col/bell-bend.html.
The PPL application seeks approval to build and operate an Evolutionary Power Reactor (EPR) at the site, about seven miles southeast of Berwick. The EPR is an Areva-designed pressurized water reactor, with a nominal output of approximately 1,600 megawatts of electricity. Areva filed its application to certify the design on Dec. 11, 2007. A version of the EPR is currently under construction at the Olkiluoto site in Finland and at Flamanville, France. The EPR application, minus proprietary or security-related details, is available on the NRC Web site at: http://www.nrc.gov/reactors/new-reactors/design-cert/epr.html.
POWER Magazine: DOI to open up 190 million acres of federal land for geothermal development
The U.S. Department of the Interior (DOI) last week announced plans to allow geothermal drilling in more than 190 million acres of federal land, spanning 12 Western states. Dirk Kempthorne, secretary of the interior, said that the proposed initiative could increase geothermal power production in the U.S. tenfold.
"Geothermal energy will play a key role in powering America's energy future, and 90 percent of our nation's geothermal resources are found on Federal lands," Kempthorne said. "Facilitating their leasing and development under environmentally sound regulations is crucial to supplying the secure, clean energy American homes and businesses need."
Watchdogs to Congress: Enforce Fire Safety Rules or Shut Down Nuclear Plants
All U.S. plants are in violation even though fire is 50% of meltdown risk WASHINGTON, DC – Deliberate bureaucratic negligence has left millions of Americans exposed to unnecessarily high risks from fire hazards at the nation's nuclear power reactors for more than a decade, and Congress must demand either the enforcement of fire protection regulations or the suspension of operating licenses. That's according to three watchdog organizations that today sent a new report, Fire When NOT Ready, to eight congressional committee chairs.
knoxnews.com | Review gives 'adequate' grade to EEOICP
Terrie Barrie of the Alliance of Nuclear Worker Advocacy Groups passed along a link for an OMB assessment of the Energy Employees Occupational Illnesss Compensation Program. It's part of ExpectMore.gov.
The program's overall grade was "Adequate," with scores of 60 percent for program purpose and design; 50 percent for strategic planning; 86 percent for program management; and 53 percent for program results/accountability. The review was done in 2007. Here's the link.
The Government Accountability Office is currently conducting an assessment of the compensation program, which has been dogged by criticism and controversy.
Huntsman chides feds on foreign N-waste; challenger says Guv asleep at wheel – Salt Lake Tribune
Gov. Jon Huntsman Jr. said Tuesday that federal regulators failed Utah by letting radioactive waste from foreign countries be disposed of in the EnergySolutions landfill.
"Shame on the United States for doing that," Huntsman said during a gubernatorial debate.
"The United States government did not inform our regulators and did not inform the Northwest Compact," the regional body that regulates radioactive waste, Huntsman said. "Shame on them."
Deseret News | Compact, Utah seek say with NRC on foreign waste
The Nuclear Regulatory Commission now knows what path Utah wants it to follow as the NRC considers present and future license applications to dispose of any foreign generated low-level radioactive waste at EnergySolutions' Clive facility in Tooele County.
"They need to be attune to the fact that we need to be notified," said Bill Sinclair, who represents Utah on the Northwest Interstate Compact on Low-Level Radioactive Waste Management. The compact once again discussed foreign-waste imports at its meeting last week in Portland.
---
Nuclear Waste News
FOCUS Information Agency: Radioactive iron from Bulgaria was sent to Macedonia by mistake
The train with radioactive iron from Bulgaria was sent to Macedonian MAKSteel Company by mistake, Macedonian Nova Makedonija newspaper reports.
Company's press center points that they haven't had problems with Bulgarian company Sholls that had send the iron. The train that had traveled to Macedonia was stopped on Wednesday at Bulgarian-Serbian border in the town of Dimitrovgrad. Customs officers found radioactivity, which was 3 000 times higher than the admissible one, the edition reports, citing the announcement of Nove Georgievski from MAKSteel who pointed that it is a mistake and that the iron was sent on purpose.
Department of Energy – U.S. Department of Energy Announces the Availability of Disposal Contracts for New Nuclear Reactors
The U.S Department of Energy (DOE) announced today that the Department is prepared to execute the Standard Contract for the Disposal of Spent Nuclear Fuel and/or High-Level Radioactive Waste (Standard Contract) set forth in 10 C.F.R. 961, together with a new reactor amendment, with those companies desiring to construct new nuclear power reactors. The Department is making the Standard Contract and the new reactor amendment (collectively "disposal contract") available to those companies that have notified the Nuclear Regulatory Commission (NRC) of their intent to build new nuclear power reactors.
German anti-nuclear waste newswire now active : Indybay
Anti-nuclear activists in Germany are gearing up for another transport of highly active nuclear waste to run through France and Germany from 7 to 9 November for dumping at the north German village of Gorleben. About 20,000 police will be deployed to guard the consignment against thousands of demonstrators. At http://www.castor.de/ticker/index_en.html is a newswire run by the protest movement. It already has some run-up stories on it.
Disposal issue: Radioactive materials | Press & Sun-Bulletin
Compounds used in medicine are making their way into the Broome County landfill and into the Susquehanna River.
Some — such as the nuclear medicine used for diagnostic imaging and fighting cancer — are radioactive, and have set off radiation detectors at the landfill.
Wastewater treatment plants aren't specifically designed to treat effluent for such substances.
While fish downstream of the Binghamton-Johnson City Joint Sewage Treatment Plant haven't been tested, Bingham-ton University researchers found traces of hormones and drugs — including antibiotics, estrogen and aspirin products — in the plant's effluent prior to a new secondary treatment system that went online last year. The area hasn't been tested for drugs since.
FOCUS Information Agency: Train car with radioactive scrap to be hauled back in Bulgaria
The train car loaded with radioactive scrap metal will be sent back to Bulgaria, the Bulgarian State Railways announced for FOCUS News Agency. As it was announced earlier, elevated radiation levels were registered in one of the cars of a train, transporting scrap metal for Macedonia. The high radiation was registered at the Dimitrovgrad border control point, at the border between Serbia and Bulgaria.
Council explores nuclear waste option: The Westmorland Gazette)
COUNTY councillors are to vote on whether to "express an interest" in the formal government process to find a location for a deep geological nuclear waste repository in Cumbria.
A recommendation suggesting the move will be debated by Cumbria County Council's cabinet next Tuesday.
Officials say that expressing an interest "without commitment" would allow the county council to discuss the best solution with the Government for disposing of higher level radioactive waste, but would not involve any commitment that Cumbria would eventually host an underground repository.
The Cumberland News: Giant incinerator plan for east of Sellafield
A GIANT incinerator to burn nuclear and domestic waste could be built on greenfield land on the Gosforth side of Sellafield, a conference has heard.
A seminar on the prospects for the Energy Coast plan for west Cumbria was told a business plan is in the advanced stages of preparation for the incinerator and its railhead.
Barry Watkinson, delivery manager for external innovation for Sellafield Ltd said the Drigg low level waste repository had to move on from its current "antiquated" approach of burying waste in containers and vaults.
URS-Led Team Selected to Manage Yucca Mountain Project
URS Corporation (NYSE: URS) today announced that a team led by the Company has been awarded a contract by the U.S. Department of Energy (DOE) to manage the Yucca Mountain Project in Nevada. The team would manage a scope of work with a maximum value of approximately $2.5 billion, if all options are exercised. The performance based, cost-plus award-fee contract will cover a five-year base performance period, with an additional five-year option.
The URS-led team, USA Repository Services, LLC, includes the Washington Division of URS, Shaw Environmental and Infrastructure, Inc., and AREVA Federal Services, Inc. USA Repository Services, LLC, will be responsible for completing the detailed design of a nuclear waste repository, defending and updating a license application with the Nuclear Regulatory Commission (NRC), operating Yucca Mountain facilities prior to the NRC's Construction Authorization, and supporting construction management and operation of the Yucca Mountain repository.
Whitehaven News: Plans unveiled for waste incinerator
LAND next to Sellafield may be earmarked for a giant incinerator to burn both low-level nuclear waste and domestic waste from across Cumbria and beyond.
A conference on the Energy Coast at Penrith on Friday heard that a business plan is in the advanced stages for the incinerator and its railhead on greenfield land on the Gosforth side of Sellafield.
Barry Watkinson, delivery manager for external innovation for Sellafield Ltd, said the low-level waste repository had to move on from its current "antiquated" approach of burying waste in containers and vaults at Drigg. He added that Sellafield already had a combined heat and power plant that "needs replacing in five to six years' time… this is the opportunity to look at a different approach and get energy from waste."
---
Nuclear Policy News
WorldChanging: Europeans Form Renewable Energy Agency
A consortium of European governments is developing the world's first International Renewable Energy Agency.
The agency, known as IRENA, will serve as a global cheerleader for clean energy. It plans to offer technical, financial, and policy advice for governments worldwide, according to a joint announcement from Germany, Spain, and Denmark – the project's leaders.
FR: BUSH: INDIA US nuclear treaty certification
Presidential Determination No. 2009-6 of October 20, 2008 Certifications Pursuant to the United States- India Nuclear Cooperation Approval and Nonproliferation Enhancement Act (Public Law 110-369) Memorandum for the Secretary of State Pursuant to section 102(c) and section 204(a) of the United States-India Nuclear Cooperation Approval and Nonproliferation Enhancement Act, I hereby certify that:
WalesOnline: Nuclear is not the future for Wales
As a fellow exile from Neath, along with Sian Lloyd (Western Mail Business, October 15), I read with some incredulity that the West Wales Business Forum has joined the atomic advocacy club.
But generously, it is supporting a new reactor being constructed in Anglesey – just about as far away from West Wales as it is possible to go without leaving the nation.
Of course, even if planning permission for such a plant was to be given this month (which it won't!), it would take at least 10 years before any power could be generated.
---
Nuclear Weapons News
NTI: Global Security Newswire – Gates Nuclear Speech Fails to Sway Opponents
U.S. Democratic lawmakers reacted coolly to Defense Secretary Robert Gates' call last week for support to build a new nuclear warhead, Congressional Quarterly reported (see GSN, Oct. 29).
"While we have a long-term goal of abolishing nuclear weapons once and for all, given the world in which we live, we have to be realistic about that proposition," Gates said in a speech at the Carnegie Endowment for International Peace. "The program would reinvigorate and rebuild our infrastructure and expertise, and it could potentially allow us to reduce aging stockpiles by balancing the risk between a smaller number of warheads and an industrial complex that could produce new weapons if the need arose."
Lawmakers for the last two years have rejected Bush administration efforts to fund the new weapon, the Reliable Replacement Warhead; many Democrats said Gates' speech had not changed their skepticism, although they said they were keeping open minds.
Is a 'Resurgent' Russia a Threat to the United States? – by Ivan Eland
The Russian military was clearly superior to that of a small country in its "near abroad" – Georgia – but is a "resurgent" Russia a threat to the United States? If the United States insists on expanding its informal empire into Russia's nearby sphere of influence, it has to expect some pushback from a Russia that is no longer as weak as it once was and is resentful at having been trampled on during the 1990s and early 2000s.
Online Encyclopedia of Peace Education « Human Rights Library and Archival Research
The online Encyclopedia of Peace Education provides a comprehensive overview of scholarly developments in the field to date as well as new insights from across the globe from various actors involved in advancing peace education. This online resource serves as a living reference guide that traces the history and emergence of the field, highlights foundational concepts, contextualizes peace education practice across international and disciplinary borders, and suggests new directions for peace educators. From core conceptual perspectives to the moral and spiritual foundations of the field to the role of the United Nations, the Encyclopedia grounds peace education in a solid theoretical and practical framework through the writings of some of the field's most renowned scholars and its emerging voices. This online resource targets undergraduate and graduate students as well as scholars and practitioners working in international and non-governmental organizations in the field of peace education.
Jobs | HEAL Utah Outreach Director Job Description
HEAL Utah Outreach Director Job Description
HEAL Utah is seeking a full-time Outreach Director to expand and strengthen our grassroots base, and to help ensure that the public has a voice in nuclear waste and energy policy issues in Utah. Potential candidates should be self-motivated and strategic thinkers, excellent communicators, and passionate about protecting the public health and environment of Utah.
USA to resume nuclear tests to save its Cold War stockpile from decline – Pravda.Ru
US Defense Secretary Robert Gates believes the United States needs to resume its nuclear tests. The US needs to take steps to transform an ageing and very expensive complex of nuclear weapons from the Cold War era to a smaller and less costly enterprise that could meet the nation's security needs for the future.
He said the current nuclear stockpile has been re-engineered to extend its life span, but such extensions cannot continue indefinitely. Without a modernization program, Gates said, the long-term outlook for the arsenal is "bleak."
---
Department of Energy News
Opinion | Don't cave into feds on Hanford cleanup | Seattle Times Newspaper
The state Senate is likely to consider legislation that restores elements of Initiative 297, which dealt with Hanford nuclear reservation cleanup but was ruled unconstitutional in the federal courts.
In 2004, Washington voters passed Initiative 297 with the highest vote total of any initiative in state history, more than 70 percent. Its key goal was to stop the dumping of mixed hazardous and radioactive waste in unlined dirt trenches at Hanford. Aware that a plume of over a million gallons of radioactive and other hazardous chemical waste is entering the groundwater and is headed for the Columbia River, voters adopted a common-sense standard: Quit dumping until the stuff already there is cleaned up.
Soon after the Bush administration took power, it proposed a budget for the Department of Energy that showed a marked slowdown in cleanup activities, even while it proposed adding more to the unlined trenches. The long-term solution, a vitrification plant that would encase the waste in glass for storage, was far behind schedule. It was this threat that prompted I-297.
Sampling seeks Hanford contaminants in Columbia
Work has begun to collect samples of water and other items from the Columbia River to test for evidence of contaminants that might be linked to past production of plutonium at the Hanford nuclear reservation.
The 1,200 samples will include river water, soil on islands, sediment in the river and fish along a 120-mile stretch of the river.
The data collected will be combined with information from previous samplings to help officials make final decisions on cleaning up the river shore within the nuclear reservation.
knoxnews.com |Thousands of containers of HEU ready for Y-12 move
According to an Oct. 3 report by staff of the Defense Nuclear Facilities Safety Board, about 450 Rackable Can Storage Boxes were loaded by Y-12 workers during FY2007 and '08 to prepare for the move into the new Oak Ridge storage facility for weapons-grade uranium.
Based on previous information released by NNSA and B&W, the managing contractor, each of those boxes holds a half-dozen cans, and each of those cans holds up to 44 pounds of highly enriched uranium (HEU). The defense board memo said B&W plans to begin loading material into the new $549 million storage facility in fiscal year 2010.
The loading is to take place in two phases.
"The first phase is to de-inventory the Warehouse within about three months after start up
Pantex separation program on hold : News : KVII
Amarillo's Pantex plant is no longer asking workers to voluntarily leave their jobs.
In August, Pantex officials asked employees to voluntarily leave under a separation program or the company would have to start lay offs because it was facing a $54-million budget shortfall.
However, ProNews7 confirmed with Pantex that they are no longer asking employees to leave.
Because, the facility is currently funded under the continuing resolution passed by congress, the plants separation program has been put on hold until March 2009.
Pahrump Valley Times – The Nevada Test Site: past and future
On Dec. 18, 1950, President Truman approved establishment of a facility on the Las Vegas-Tonopah Bombing and Gunnery Range in Nye County.
At first the site encompassed 350 square miles. Subsequent expansions led to its present size of 1,375 square miles.
Dina Titus suggests in her book, "Bombs in the Backyard: Atomic Testing and American Politics," that the Nye County location was selected for several reasons: It was the largest of the proposed sites; it was under the jurisdiction of the federal government, meaning less conflict with local governments; it was supported by Nevada's powerful Sen. Pat McCarran; it was a sparsely populated area, with the nearest residents 25 miles away; and it had low rainfall and predictable winds.
DOE to check for contaminants in Columbia River | Tri-City Herald
Work has begun to collect about 1,200 samples to check for possible contaminants, a process that will help drive the final decisions on cleaning up Hanford along the Columbia River.
Workers are collecting samples of river water, soil on Hanford islands, sediment from the river and fish to test for evidence of contaminants that might be linked to the past production of plutonium at Hanford for the nation's nuclear weapons program.
"After the sampling we'll know where and what the contaminants are and who or what might be exposed to them," said Jamie Zeisloft, the Department of Energy project lead.
---
Other Energy News
Newsvine – Going Green Off The Grid
What better way to save the world than to start in your own back yard? That's what Doug Rempel is doing – one SIP at a time. Doug is currently building an entirely energy efficient home next to Lillooet Lake, in Pemberton, B.C. The home is "off the grid" which means everything, from the solar insulation panels (SIPS) to the architecture of the home – with window levels and patio ledges based on sun path charts – is created to heat and cool in the most natural way possible. There is no hydro power or natural gas. "Energy-efficiency is a career as well as a passion of mine," says Doug.
The Center for Public Integrity | PaperTrail Blog – ENERGY: Amid Record Profits, Exxon Tries to Shirk Interest Payments in Valdez Oil Spill Case
At the same time that ExxonMobil was racking up the largest quarterly profit of any U.S. company in history — $14.8 billion — the oil giant was fighting in court to avoid making the interest payment in the long-running case brought by victims of the 1989 Valdez supertanker spill in Alaska. In case you were wondering, the sum the plaintiffs say Exxon owes in interest, about $500 million, is about three days' worth of company profits.
SolarBC | Energizing Solar Hot Water in British Columbia
Builders and developers who install solar hot water on new homes are now eligible to receive a $1,000 discount. The discount is currently available for installations carried out before March 31, 2009.
Eligible new buildings include single-family residences or small multi-unit residences without a common entrance and comprising less than 600 square meters of building area – or three or fewer stories of building height.
These new incentives are available through registered SolarBC contractors, who will provide you with technical advice, professional installation services and will help you apply for your $1000 discount
Chrysler Launches New Hybrids, then Cancels Production
Don't blink: This is the here-today, gone-tomorrow 2009 Chrysler Aspen Hybrid SUV, which is rated for 20 mpg in the city, 22 mpg on the highway (the best fuel economy for that size of SUV). Chrysler will cease production of the hybrid and conventional Aspen and Dodge Durango SUVs at the end of 2008.
Rocks Could Be Harnessed To Sponge Vast Amounts Of Carbon Dioxide From Air
Scientists say that a type of rock found at or near the surface in the Mideast nation of Oman and other areas around the world could be harnessed to soak up huge quantities of globe-warming carbon dioxide.
Obama considers new Energy Security Council – Erika Lovley – Politico.com
Barack Obama is seriously considering the creation of an Energy Security Council within the White House, according to sources close to the transition.
President-elect Obama and his staff are examining a white paper written by former President Bill Clinton's chief of staff, John Podesta, who is heading up the Obama transition, the sources said.
Utilities putting new energy into geothermal sources – Los Angeles Times
Reporting from Reno — Not far from the blinking casinos of this gambler's paradise lies what could be called the Biggest Little Power Plant in the World.
Tucked into a few dusty acres across from a shopping mall, it uses steam heat from deep within the Earth's crust to generate electricity. Known as geothermal, the energy is clean, reliable and so abundant that this facility produces more than enough electricity to power every home in Reno, population 221,000.
Rainforest Fungus Naturally Synthesizes Diesel | Wired Science from Wired.com
A fungus that lives inside trees in the Patagonian rain forest naturally makes a mix of hydrocarbons that bears a striking resemblance to diesel, biologists announced today. And the fungus can grow on cellulose, a major component of tree trunks, blades of grass and stalks that is the most abundant carbon-based plant material on Earth.
"When we looked at the gas analysis, I was flabbergasted," said Gary Strobel, a plant scientist at Montana State University, and the lead author of a paper in Microbiology describing the find. "We were looking at the essence of diesel fuel."
TG Daily – Researchers claim "near perfect" absorption of sunlight
Scientists at the Rensselaer Polytechnic Institute have found a way to trap more than nine out of ten photons hitting a solar panel: A new anti-reflective coating for solar panels could not only send mechanisms that adjust the angle of solar panels to the sun into retirement, but also hold the promise to come up with much more efficient solar panels than those available today.
TG Daily – Shell Oil Company achieves 376.59 mpg in test car at Wood River Laboratory
Using fully stock production gasoline engine powered vehicles, with engine modifications limited only to changes in fuel mixture and ignition timing, Shell Oil Company served host to an open competition in automobile efficiency. The fruit of their forum was sweet indeed as a two-door, full-sized production car was able to drive off with the prize by achieving 376.59 miles in normal driving conditions using a single gallon of fuel. A more heavily modified vehicle was able to achieve over 1140 miles on a single gallon of fuel. Results like these are truly astounding and beg the question: Are we really getting all we can in efficiency from auto makers?
The Cost of Energy » Document alert: Global Wind Energy Outlook 2008
New Study: 10 billion tonne saving in CO2 possible with wind energy by 2020:
Wind power is key technology to prevent dangerous climate change.
Wind power could produce 12% of the world's energy needs and save 10 billion tones of CO2 within 12 years, according to a new report published today.
The 'Global Wind Energy Outlook 2008′, published by the Global Wind Energy Council (GWEC) and Greenpeace International, looks at the global potential of wind power up to 2050 and found that it could play a key part in achieving a decline in emissions by 2020, which the IPCC indicates is necessary to avoid the worst consequences of climate change.7By 2020, wind power could save as much as 1.5 billion tonnes of CO2 every year, which would add up to over 10 billion tonnes in this timeframe. The report also explains how wind energy can provide up to 30% of the world's electricity by the middle of the century.
OPEC faces fresh dilemma in setting oil targets: ENN
With demand slowing and supplies rising, the world is awash in oil — sending prices crashing by more than 50 percent from a record high of $147 a barrel just three months ago. That has prompted oil producers to convene an emergency meeting to try to regain some control over prices.
But as OPEC ministers sit down Friday in Vienna to decide on production cuts they face a number of thorny obstacles to regaining control of the market.
"Carbon Nation" Pumps Up CO2 Reduction Solutions : TreeHugger
It's stuff we all know about – compact fluorescent lighting, wind energy, efficiency, green jobs – the kind of stuff we talk about incessantly on TreeHugger.
Yet seeing all these solutions in Earth School's 4-minute trailer of the upcoming documentary Carbon Nation makes them feel more real, just like seeing Al Gore do his shtick in An Inconvenient Truth brought the reality of global warming home (whether or not each individual fact he uttered could be 100 percent proven). And that's a good thing. Global warming gets scarier the more you think about it, but Carbon Nation, scheduled to be released late in the year, aims to dwell not on the scary but on the possibilities for solving the problem.
IPCC Chair: Severity Under-reported | Worldwatch Institute
The chair of the Intergovernmental Panel on Climate Change said the news media are not sufficiently addressing the severity of climate change at a meeting of U.S. environmental journalists earlier this week.
R.K. Pachauri, head of the 2,500-member IPCC, said that unless policies are enacted soon to mitigate greenhouse gas emissions, the global perils from shifting weather patterns and sea level rise will become worse in the coming years.
To communicate the dangers of climate change, Pachauri urged the annual gathering of the Society of Environmental Journalists (SEJ) to report how the most recent IPCC assessment will affect local communities.
Federal Actions To Address Environmental Justice in Minority Populations and Low-Income Populations
Executive Order 12898 of February 11, 1994
To the greatest extent practicable and permitted by law, and consistent with the principles set forth in the report on the National Performance Review, each Federal agency shall make achieving
environmental justice part of its mission by identifying and addressing,
as appropriate, disproportionately high and adverse human health or environmental effects of its programs,
TG Daily – New solar cell material achieves almost 100% efficiency, could solve world-wide energy problems
Researchers at Ohio State University have accidentally discovered a new solar cell material capable of absorbing all of the sun's visible light energy. The material is comprised of a hybrid of plastics, molybdenum and titanium. The team discovered it not only fluoresces (as most solar cells do), but also phosphoresces. Electrons in a phosphorescent state remain at a place where they can be "siphoned off" as electricity over 7 million times longer than those generated in a fluorescent state. This combination of materials also utilizes the entire visible spectrum of light energy, translating into a theoretical potential of almost 100% efficiency. Commercial products are still years away, but this foundational work may well pave the way for a truly renewable form of clean, global energy.
New Energy Economy Emerging in the United States: ENN
"As fossil fuel prices rise, as oil insecurity deepens, and as concerns about climate change cast a shadow over the future of coal, a new energy economy is emerging in the United States,"� says Lester R. Brown, President of the Earth Policy Institute, in a recent release, "New Energy Economy Emerging in the United States"� . "The old energy economy, fueled by oil, coal, and natural gas, is being replaced by one powered by wind, solar, and geothermal energy. The transition is moving at a pace and on a scale that we could not have imagined even a year ago."�
Peak Energy: Obama's Number One Priority – Revamping the Energy System
Obama seems to understand part of the nature of the energy problem (unlike the morons in the "drill, baby, drill" crowd), with a recent interview with Time touching on some of the problems with industrial agriculture – Swampland.
I was just reading an article in the New York Times by Michael Pollan about food and the fact that our entire agricultural system is built on cheap oil. As a consequence, our agriculture sector actually is contributing more greenhouse gases than our transportation sector. And in the mean time, it's creating monocultures that are vulnerable to national security threats, are now vulnerable to sky-high food prices or crashes in food prices, huge swings in commodity prices, and are partly responsible for the explosion in our healthcare costs because they're contributing to type 2 diabetes, stroke and heart disease, obesity, all the things that are driving our huge explosion in healthcare costs. That's just one sector of the economy. You think about the same thing is true on transportation. The same thing is true on how we construct our buildings. The same is true across the board.
Challenges dog nuclear option, despite low carbon benefits – Personal Computer World
Politicians may be sold on nuclear as a vital component in a low carbon energy mix. But as Danny Bradbury discovers a nuclear renaissance is no cast iron certainty.
The world is choking on carbon. We're entering an energy-constrained economy as consumers and businesses alike begin to wonder where their next electron is coming from.
No wonder, then, that French company EDF recently agreed to take over the British nuclear industry by purchasing British Energy for £12.5bn. The purchase gives it access to all but two of the country's nuclear power plants, which will in any case shut down in 2010.
---
Nuclear Editorial and Opinions
ISSUE IN-DEPTH: NUCLEAR POWER: Reactors have to be part of energy plan | ajc.com
To fight climate change, alternative fuels and conservation are essential, but they are not enough.
A constant theme of the campaign of 2008 —- from the race for president to the state's Public Service Commission —- involves re-embracing nuclear power as a clean and available source of energy.
Unfortunately, the call among candidates for more nuclear power has often been as shallow as the cry to "drill, baby, drill." Nuclear does need to be part of the nation's energy-production capacity, particularly given the role of fossil fuels in climate change. But nuclear power still faces long-term issues about cost and safety that have not been addressed or even acknowledged.
Letter: Why do we think we're immune to disaster?: Rutland Herald Online
Do we so easily forget the nuclear plant disaster at Chernobyl and the Three Mile Island accident, that we are ready to re-license Vermont Yankee in the face of its continuing accidents and problems? Why do we think we're immune from disaster? The only real control we have over Vermont Yankee is shutting it down in 2012.
We have no control over where the spent fuel is stored. Do you remember when the mountains of north-central Vermont were considered as a nuclear storage site? We didn't want the stuff in our back yard, so how can we imagine other people — especially poor, rural, indigenous people — want it in theirs?
Nuclear power bad on so many levels | ajc.com
After 60 years and many billions of dollars in government subsidies, nuclear power should finally have to prove itself on its own merits – which evidently it cannot do in a free market.
Not only are taxpayers and citizens shouldering an unfair burden of the costs of nuclear power, but, even with these subsidies, as consumers we will be forced to cover the rising costs of nuclear plant construction.
These costs have consistently been well above even the high price tag quoted at the start of the project. Overruns of 50 percent or more will be paid by energy consumers, as utility rates are raised ever higher to protect guaranteed profits for investors.
The Top Nuclear Stories is published twice weekly. It is a produced
using a combination of social bookmarking and programming.
You can view or join the public group and add your own stories
by going here -> http://groups.diigo.com/groups/nukenews