More scandals hit Europe, this time, its about nuclear waste leaks. As both India and N. Korea continue to waggle, the biggest story to hit is out of Japan, with the court system on the verge of shutting down two reactors due to the dangers of earthquakes! The UK-BE-EDF issue is back on the table, and there is some kind of new reprocessing design that has been announced out of South Africa.
Uranium mining issues are moving up around the world Namibia one of the world's largest suppliers is having trouble with production problems due to lack of water. In the states, we are looking at a major push around delays on the ISL GEIS.
More reactors in Texas and the license renewal for Indian Point has been delayed. There's an excellent new video out that interviews a couple of ex DOE workers… Politics… 🙁 Sorry, very vey images in this cycle of news!
---
Top Nuclear Stories Index
---
Nuclear Reactor News
David Lowry: The nuclear industry's secret subsidies | guardian.co.uk
The industry may well be 'back with a vengeance', but taxpayers could be unwittingly subsidising its growth
Today, several hundred nuclear industry executives will gather in London for the British-based World Nuclear Association's annual symposium.
A major session – The nuclear renaissance: redefining the global framework – chaired by Keith Parker, chief executive of the UK Nuclear Industry Association (NIA), will be devoted to the new opportunities expected as new nuclear build is back on the energy agenda, "with a vengeance", in the words of former prime minister Tony Blair.
Bloomberg.com: GE-Hitachi Likely to Miss Turkish Nuclear Deadline
General Electric Co., the world's biggest maker of power generation equipment, still plans to submit a bid to build Turkey's first nuclear power plant even though it will probably miss a Sept. 24 government deadline.
GE's nuclear venture with Hitachi Ltd., Japan's third- largest builder of atomic plants, is working on a bid with partners Turkey's Haci Omer Sabanci Holding AS and Spain's Iberdrola SA, Jack Fuller, GE Hitachi Nuclear Energy's chief executive officer, said in an interview.
Oyster Creek owner plans $1.5 billion stock buyback | APP.com | Asbury Park Press
Exelon Corp., the largest U.S. owner of nuclear-power plants, including the Oyster Creek nuclear power plant in Lacey, said it will buy back as much as $1.5 billion of its stock.
The repurchases will probably be completed in the next six months, Chicago-based Exelon said today in a statement. Exelon's market value is $47.3 billion, based on yesterday's closing share price. Before today, Exelon had announced buybacks totaling $1.75 billion over the past year.
Gaffney reactor foes raise issues | The Greenville News
The impact on the water supply and global warming are among the issues an environmental group has raised over plans for a new nuclear power plant near Gaffney.
The Atomic Safety and Licensing Board, an independent judicial arm of the Nuclear Regulatory Commission, held the initial pre-hearing conference Wednesday at the Cherokee County courthouse concerning Duke Energy plans to build two nuclear reactors near Gaffney.
VPIRG challenges Vt. Yankee ads | The Burlington Free Press
Advertisements in print and on the air tout Vermont Yankee as "safe, clean, reliable."
The nuclear power plant is none of those, argues the Vermont Public Interest Research Group, which Tuesday asked state Attorney General William Sorrell to investigate whether the ads amount to false advertising.
"Each aspect of this claim is misleading as it is unsubstantiated and conflicts with relevant science and reports," VPIRG Executive Director Paul Burns said in a letter to Sorrell.
Exelon to propose building two nuclear reactors at new Texas site
Exelon plans on Wednesday to submit to the US Nuclear Regulatory Commission an application for a combined construction permit-operating license for two units at a greenfield site in Victoria County, Texas. The Chicago-based company has selected GE-Hitachi's 1,520-MW reactor design and the units would be designated as Victoria County Station-1 and -2. At least three other COL applications are expected to be filed this month. NRC already has received 11 applications for possibly 18 new reactors.
2 nuclear reactors could be shut down over earthquake fears – The Mainichi Daily News
The Tokyo High Court is expected to propose that two reactors at a nuclear power plant in an area where a powerful earthquake is feared to strike be permanently shut down until their safety is confirmed as part of a settlement plan, sources involved in the case said.
If the settlement is reached, it is expected to have a huge influence on discussions on the safety of nuclear power plants, say experts.
Decision to renew Indian Point license delayed | lohud.com | The Journal News
Federal regulators will delay a decision on renewing Indian Point's license to operate for an additional four months, to allow for more time to evaluate safety and environmental issues.
A decision was expected within 22 to 30 months from the date of application by the company, which wants to continue operating at the Buchanan site until 2035. The current license would required shutting down the plant in 2015, if an extension is not granted.
Daily Kos: THE BRAVE NEW WORLD OF NUCLEAR POWER ECONOMICS
On the shores of the Chesapeake Bay in Maryland, next to two existing atomic power reactors and just down the road from a Liquified Natural Gas terminal, a company called UniStar Nuclear Energy LLC wants to build what would be the country's largest—and probably most expensive ever—nuclear power plant. Calvert Cliffs 3 would be a 1600 Megawatt behemoth, nearly the size of the two existing reactors combined. Its technology is French: a design by Areva called the Evolutionary Power Reactor (EPR). UniStar itself is half-French; the company is 50% owned by Constellation Energy, based in Baltimore, and 50% owned by Electricite de France (EdF, which also owns several percent of Constellation itself). A growing player in the nuclear power field, UniStar isn't content with just one huge new nuclear project—its ambitions are to build, with various partners, at least four new EPR reactors in the U.S. over the next several years.
balticbusinessnews.com – Experts doubt capacity of the new Ignalina Nuclear Power Plant
It is not yet clear whether the planned Ignalina Nuclear Power Plant will have sufficient capacity to meet the needs of all four partner countries.
Eesti Päevaleht writes that the limiting factor is the opposition of local residents to the project and the volume of cooling water that can be extracted from Lake Druksiai.
---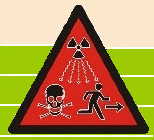 Nuclear Health and Safety News
U.S. Food and Water Supply Poisoned by Perchlorate
According to a report by the Organic Consumers Association, a toxic chemical that is a byproduct of rocket fuel is rapidly poisoning the food and water supply in the United States. Known as perchlorate, this chemical has been found in 93% of the nation's milk and lettuce supply in a recent FDA study. It has also been found in the drinking water for at least 22 states at extremely alarming levels. Perhaps the scariest statistic is that perchlorate has been found in the breast milk of 97% of the mothers who were tested.
Radiation warning for Scots families near firing range – The Daily Record
PEOPLE living near a top-secret firing range may be at a higher risk of cancer, scientists have claimed.
Researchers say radioactive particles from weapons could damage the genes, including those of unborn babies, of residents who live near the military site on the Solway Firth.
THE EXPOSED: Sick Oak Ridge Nuclear Workers Detail Frustrations on Vimeo
During an interview for our documentary "The Exposed," three former Oak Ridge nuclear workers spoke of their frustrations with obtaining medical help and compensation through the U.S. Department of Labor, charged with helping such workers through the Energy Employees Occupational Illness Compensation Program Act of 2000 (EEOICPA) — working video clipsfilmed by Wes Rehberg, Wild Clearing
$4.8 million Hanford verdict award upheld
The state Supreme Court on Thursday upheld a $4.8 million verdict in favor of 11 pipefitters who claimed they were fired for raising safety concerns at the Hanford Nuclear Reservation.
The workers filed suit nine years ago against Fluor Federal Services of Richland, a contractor at the south-central Washington nuclear site. They claimed they were laid off after refusing orders to install a valve they believed was too weak for the job.
SN&R > The ultimate price
Matt Bumpus stood guard outside a cavernous bunker on the outskirts of Mosul, Iraq. Inside were several 50-gallon drums filled with something unknown. Something bad. Nearly three years later, lying in a hospital bed in Sacramento, the memory of that night and those drums would come back to him.
As a teenager, Matt was an active young man, who stood 6 feet 2 inches with broad shoulders and played football for Roseville High School. He joined the Army in 1996, a year after he graduated. At the time, he thought that it was kind of one of those macho things to do. Join the infantry and be a tough guy, play with guns and things that blow up.
Spain nuclear watchdog warns on plant renewals | Reuters
Spain's nuclear watchdog told plants on Wednesday that renewing their operating permits would depend on how they implemented tighter safety procedures spurred by a rash of unscheduled stoppages.
Among others, the Nuclear Safety Council reviewed safety plans at the 1,000 megawatt Asco I plant, which faces a hefty fine after the regulator asked for government sanctions over the management's handling of a radioactive leak last November.
'Atomic veterans' criticize compensation as 'pathetic'
After decades of pressuring for compensation, Ottawa announced Tuesday that "atomic veterans" – about 900 soldiers who were deployed at atomic-bomb test sites in Nevada half a century ago and showered with radiation – will be eligible for a special payment of $24,000.
The payment was quickly labelled "a joke" by the association representing the remaining veterans and their widows – some of whom have filed a class-action lawsuit against the government – and called an "election ploy" on the eve of an expected federal campaign.
The Associated Press: Ex-Canadian soldiers to be compensated for A-tests
Hundreds of former Canadian soldiers will receive compensation for being assigned to participate in atomic bomb test explosions by the U.S. and British militaries in the 1960s, the Defense Ministry said Tuesday.
Defense Minister Peter MacKay said the soldiers were involved in operations in the United States, Australia and the South Pacific from the end of World War II until the international treaty banning atmospheric test explosions was signed in 1963.
Gibbons Team Prevails In Class Action Suit Against Engineer
Accepting the arguments made by two Gibbons P.C. lawyers, a federal judge has dismissed a class action brought against a Pennsylvania engineering firm hired by the owners of a Reading, PA manufacturing plant to test air quality and beryllium levels at the plant. The lawsuit sought medical monitoring for thousands of local residents exposed to particles the plant emitted.
NRC: Entergy neglect led to crane crash: Rutland Herald Online
Neglected maintenance on the brakes on a Vermont Yankee refueling floor crane failed in May as it was holding a cask full of spent nuclear fuel because Entergy Nuclear failed to correct ongoing problems with the crane, a recently released inspection report from the Nuclear Regulatory Commission stated.
The crane has accumulated seven problems in more than three years, a result of "Entergy's failure to take timely and appropriate corrective action," the special inspection report stated.
YouTube – THE EXPOSED: Sick Oak Ridge nuclear workers detail frustrations
An interview with a three DOE workers and their struggle to find out the truth about radiation safety conditions.
Plutonium spill, laser accident prompt reviews – FederalTimes.com
In early June, a glass vial of plutonium powder broke at the National Institutes of Standards and Technology lab in Boulder, Colo. More than a dozen researchers were exposed to radiation — and the agency was exposed as a dysfunctional workplace.
The plutonium spill was only one of several serious accidents reported at NIST labs in the last couple years. In March, a university researcher was shot in the eye with an infrared laser while placing a slide on a microscope at the agency's headquarters in Gaithersburg, Md. The researcher is under continuing medical care, and NIST said it tightened its laser safety policies as a result. And in June 2006, a contract construction worker sustained near-fatal injuries when a 500-pound steel beam fell on his head while working at the Boulder campus. The worker has a damages claim pending against the agency, although NIST refused to discuss it.
---
NRC News
NRC: News Release – 2008-163 – NRC Issues Mid-Cycle Assessments for Nation's Nuclear Plants
The Nuclear Regulatory Commission has issued mid-cycle assessment letters to the nation's 104 operating commercial nuclear power plants. The agency's most recent assessments show all the plants continue to operate safely.
"We ensure nuclear power plants are safe, inspecting them and rating their performance regularly, as part of our mission to protect people and the environment,"said Fred Brown, Director of the Division of Inspection and Regional Support in the NRC"s Office of Nuclear Reactor Regulation. The latest round of assessments shows that 90 percent of the nation"s commercial nuclear power plants require only the basic level of attention by the agency. This is an improvement from a year ago, when only 72 percent of the plants required this lower level of oversight.
NRC evaluates responses to inattentive guards at Exelon nuke unit
The NRC Office of Inspector General said in a report Tuesday that its Region I staff could have done a better job in responding to allegations that security officers were napping on duty at Exelon's Generation 1,119-MW Peach Bottom station near Lancaster, Pennsylvania. Separately, Exelon Generation has now completed all of its commitments related to addressing this "inattentiveness" by security officers, the NRC said Thursday in closing an October 2007 confirmatory action letter.
FR: NRC: petition for import of contaminated laundry from brazil
A request for a hearing or petition for leave to intervene may be filed with the NRC electronically in accordance with NRC's E-Filing rule promulgated in August 2007, 72 FR 49139 (Aug. 28, 2007). Information about filing electronically is available on the NRC's public Web site at http://www.nrc.gov/site-help/e-submittals.html. To ensure timely electronic filing, at least five days prior to the filing deadline, the petitioner/requestor should contact the Office of the Secretary by e-mail at HEARING.DOCKET@NRC.GOV, or by calling (301) 415- 1677, to request a digital ID certificate and allow for the creation of an electronic docket.
FR: NRC: NFS IES FONSI for processing uranium hexafluoride
Nuclear Fuel Services, Inc., Environmental Assessment and Finding of No Significant Impact Related to Proposed License Amendment Authorizing the Processing of Uranium Hexafluoride in a New Process Line
NRC – NRC Extends Review Schedule for Indian Point License Renewal Application
The Nuclear Regulatory Commission staff is revising its schedule for the issuance of two reports that are central to the agency's review of the license renewal application for the Indian Point nuclear power plant. The documents are the draft Safety Evaluation Report (SER) and the draft Environmental Impact Statement for the application.
Release of the draft SER will be extended by approximately four months for several reasons. They include additional time required to review supplemental information provided by the plant's owner, Entergy; time devoted by the license renewal review staff to responding to an unusually large number of contentions filed by those seeking a hearing on the application; and the staff's efforts to address, in reviews currently under way, issues raised by the agency's Office of Inspector General in a report on the NRC's license renewal program. As a result of the schedule change, the NRC now expects to issue the draft SER in early January.
NRC – License Renewal Application for Kewaunee Nuclear Plant Available for Public Inspection
The Nuclear Regulatory Commission announced today that an application for a 20-year renewal of the operating license for the Kewaunee nuclear power plant is available for public review.
The Kewaunee Power Station has one pressurized water reactor, and is located 27 miles east of Green Bay, Wis. The current operating license expires Dec. 21, 2013. Kewaunee's operator, Dominion Energy Kewaunee, Inc., submitted the application Aug. 14. The application is available on the NRC Web site at this address:
http://www.nrc.gov/reactors/operating/licensing/renewal/applications.html. A copy is also available at the Kewaunee Public Library, 822 Juneau St., in Kewaunee.
---
Nuclear Fuel Cycle News
New South African enrichment process
A new isotope enrichment process with eventual application to uranium has been announced by a South African company. It represents a revival of an historic project, never thought to be commercially viable.
Hendrik Strydom of Klydon Pty Ltd outlined the genesis and uranium aspirations of his company's technology. The founding members of Klydon previously held senior positions within the SA Atomic Energy Corporation (now the Nuclear Energy Corporation of South Africa, Necsa).
Uranium stockpile could solve future energy needs – Chester Chronicle
A PARTIAL solution to Britain's future energy needs could be found in the stockpile of thousands of tonnes of uranium at Capenhurst.
Britain's stockpile of uranium and plutonium is the equivalent of 2.6 billion barrels of oil with enough energy to power three nuclear reactors for 60 years – one of which would serve the needs of Liverpool.
USEC gets tax break worth $5M – Oak Ridge, TN – The Oak Ridger
A city board endorsed a property tax abatement on Tuesday that could be worth $5 million.
It's the largest tax break approved by the Oak Ridge Industrial Development Board since the abatement policies — designed to lure new businesses to town — went into effect several years ago.
The Chadron News-NRC takes comments on ISL uranium mining
A Nuclear Regulatory Commission hearing in Chadron last week, intended primarily to take public comment on a proposal for use of a generic Environmental Impact Statement in issuing permits for In-Situ Leach (ISL) mines such as the Crow Butte Resources mine near Crawford, provided a primer on the ISL process for an audience of about 35 people, and a discussion forum for several of those involved in challenges to Crow Butte's proposed expansion project.
Among the details to emerge from the meeting was acknowledgment by the NRC that, although ISL mine permits call for returning groundwater to its original condition when mining is done, some of the "baseline parameters" have proved unachievable by mining companies.
Do the research: Uranium doesn't solve problem | The Coloradoan,
Mike Fox had it all wrong in his Aug. 21 editorial. He repeated a lot of uranium industry propaganda, but apparently didn't do his research. So here's some information to help him further consider the issues.
First, nuclear power is many times more expensive than the alternatives. It's also riskier, and nuclear power plants take longer to build – at least 10 years, compared to 18 months for a wind farm.
This isn't just some wild environmentalist talk. The major financial agencies (Morgan Stanley, Merrill Lynch, etc.) won't invest in nuclear power because, they say, it has unique risks. Quoting their July 2007 letter to the federal Department of Energy – "We believe these risks, combined with the higher capital costs and longer construction schedules of nuclear plants as compared to other generation facilities, will make lenders unwilling at present to extend long-term credit to such projects in a form that would be commercially viable."
Reuters: Lack of power and water cap Namibian uranium output
A shortage of energy and water will cap future uranium mine expansion in Namibia, but the country hopes to ease the bottlenecks through desalination and a new coal-fired power plant, an industry body said on Wednesday.
The government has issued some 50 exclusive prospecting licenses for more uranium mining firms, but output of uranium is dependent on the availability of water.
German mine used for nuclear waste leaking – UPI.com
Radioactive water is leaking from an old salt and potash mine in Germany that had been converted to a storage facility for nuclear waste.
The discovery of the leak has reopened debate about nuclear power, theerman magazine Der Spiegel reports. German Environment Minister Sigmar Gabriel described the mine as "the most problematic nuclear facility in Europe."
The Asse II mine in Lower Saxony shut down in 1964. Three years later it reopened as an "experimental" nuclear facility.
AFP: Chinese move for Australian uranium: report
Chinese steelmaker Sinosteel has moved to buy into Australia's uranium industry, applying to develop a mine in the outback, a report said Wednesday.
The Australian newspaper said Sinosteel PepinNini Curnamona Management had lodged a minerals claim with the South Australian government, a development which could lead the way to a formal mining lease application.
Former Goodrich site in San Bernardino could be added to Superfund | Greenspace | Los Angeles Times
The federal Environmental Protection Agency has said it may take over cleanup of the former Goodrich Corp. toxic waste site in San Bernardino County, adding it to the national priorities or Superfund list.
Contamination from perchlorate led the Rialto City Council to declare a water emergency last year. From the EPA's announcement:
Recycling nuclear fuel is SA priority
South Africa was seeking commercial contracts with foreign companies to reprocess spent nuclear fuel, a senior government official said yesterday.
The country plans to expand its nuclear industry and diversify its energy mix as it battles a crippling power shortage that has hit key mining, smelting and manufacturing sectors, trimming growth in the economy.
Sinosteel's bid for outback uranium | The Australian
THE Chinese have moved to buy into Australia's booming uranium industry, with steelmaker Sinosteel yesterday applying to develop a $160 million mine in the South Australian outback, posing a further challenge to foreign investment controls.
The cashed-up Beijing-based consortium is eyeing opportunities in Australian resources, testing the Government's will to regulate Chinese investment in the sector.
Aust-Russian uranium deal under scrutiny – ABC News (Australian Broadcasting Corporation)
The Federal Government says it will consider Russia's aggression in Georgia before it ratifies a deal to sell uranium to Russia.
Russia's ambassador to Australia, Alexander Blokhin, has reportedly warned any scrapping of the deal would be "politically biased" and economically harmful.
Center for Arms Control and Non-Proliferation: Reprocessing: A Rapid Response Factsheet
On August 25, 2008, the Nuclear Energy Institute released a fact sheet for press at the Democratic National Convention claiming that "Nuclear power plants and the proliferation of nuclear weapons are not linked." This statement assumes that sensitive nuclear technologies will not spread. However, the Bush administration's current proposal to resume reprocessing of spent nuclear fuel under the Global Nuclear Energy Partnership has increased the risk that nuclear energy will result in more nuclear weapons-usable material in the United States and abroad. The Bush Administration's Global Nuclear Energy Partnership (GNEP) proposes that the United States would separate plutonium from spent nuclear fuel through reprocessing. GNEP envisions that "receiver" countries would voluntarily give up nuclear enrichment and reprocessing technologies and, in exchange, and would send their nuclear waste to "supplier" countries for reprocessing. In practice, GNEP is a proliferation risk, exorbitantly expensive, and not a solution to the growing nuclear waste problem in the United States
Nuclear Shortcuts Exposed In U.S. Nuclear Fuel Facility
US regulators have ignored expert safety advice in an attempt to cut corners and fast track the completion of a $4 billion nuclear fuel facility currently under construction near Aiken, South Carolina.
The accusation is reported in the September issue of The Chemical Engineer magazine, published by the Institution of Chemical Engineers (IChemE).
AREVA, University of Idaho to Recycle Radioactive Ash | Environmental Protection
AREVA and the University of Idaho signed an agreement on Aug. 20 to share technologies to process nuclear waste in Richland, Wash., according to a recent press release. A new recycling plant soon will be constructed to recover uranium from the ashes of radioactive garbage for recycling into nuclear fuel using an efficient, environmentally friendly technology inspired by decaffeinated coffee.
Freudenthal: Complete uranium study
Wyoming Gov. Dave Freudenthal is urging the Nuclear Regulatory Commission not to delay the completion of an environmental study on uranium mining.
The NRC is working on a study of in-situ uranium mining. The process uses chemicals to free uranium from the surrounding ore, allowing it to be pumped out of the ground with water and refined on the surface.
Grand Canyon uranium mining temporarily on hold : ICT
The Grand Canyon lies just 90 miles north of Arizona's San Francisco Peaks, where in early August tribes lost the most recent skirmish in a battle to stop a ski resort from making snow from reclaimed wastewater.
Like the peaks, the canyon is central to the cosmology of the Hopi and other tribes in the Four Corners region. The site is also a national park. Recent attempts to preserve the canyon from uranium mining have met with some success, but the battle is far from over and the chances of winning it, based on the results of efforts to protect other Native sacred sites, are far from certain.
Russia warns Australia on halting uranium sales | International | Jerusalem Post
Russia has warned that both the Russian and Australian economies will suffer if Canberra carries out a threat to withhold uranium sales to Moscow because of the conflict in Georgia.
Foreign Minister Stephen Smith has joined world leaders in calling on Russia to observe a cease-fire agreement that requires it to remove its military from the former Soviet state.
Among the details to emerge from the meeting was acknowledgment by the NRC that, although ISL mine permits call for returning groundwater to its original condition when mining is done, some of the "baseline parameters" have proved unachievable by mining companies.
Areva applies to seek uranium in northern Finland | Markets | Reuters
France's Areva (CEPFi.PA: Quote, Profile, Research) submitted a claim to the Finnish government on Monday to search for uranium in northern Finland, the company said.
Areva Resources Finland said in a statement the exclusive, 5-year exploration claim was for a 108 sq km (41.7 square miles) parcel of land lying mostly in the municipality of Ranua in Lapland, 750 km north of Helsinki.
AFP: Australia reconsiders nuclear deal with Russia
Australia is reconsidering a pact to sell uranium to Russia following its military push into Georgia, Foreign Minister Stephen Smith warned on Monday.
He spoke as the head of a parliamentary committee examining the deal that would allow sales of uranium for use in Russia's civil nuclear power industry, expanding on the terms of a 1990 agreement, raised fears the yellowcake could be diverted for nuclear weapons use.
Final uranium mine environmental assessment expected this week GATEWAY — The final environmental assessment for the Whirlwind uranium mine near Gateway is expected to be signed early this week, said an official from the Bur | GJFreePress.com
The final environmental assessment for the Whirlwind uranium mine near Gateway is expected to be signed early this week, said an official from the Bureau of Land Management.
"We are just on the verge of releasing that final EA," said Dave Lehman of the BLM.
---
Nuclear Waste News
German Nuclear Storage Facility Hit by Safety Scandal | Germany | Deutsche Welle |
Germany's Asse nuclear storage facility is to get a new operator who will be responsible to the federal environment ministry following revelations this week of serious safety violations at the site.
Germany's Federal Office for Radioactive Protection (BfS) is to take over the ailing Asse nuclear storage facility in the state of Lower Saxony after strong criticism of operators Helmholtz's German Research Center for Environmental Health in Munich for failing to alert the government to violations at the site.
Radioactive Leakage: Berlin Takes Steps to Address Nuclear Waste Scandal – SPIEGEL ONLINE – News – International
Responsibility for a leaking radioactive waste site in the mountains of Lower Saxony has been shifted from one office to another in the German government. The scandal has political fallout, but whether — and how — the leaking waste can be cleaned up is still not clear.
Drums containing radioactive waste in the Asse storage site.
After a damning report about nuclear waste leaking from a Cold War-era storage facility in Lower Saxony — a former salt and potash mine called Asse-II — the German government will dissolve the bureau responsible for its maintenance, the Helmholtz Center for Health and Environment, and put another office in charge, the Federal Office for Radiation Protection.
Protesters march over proposed NT nuclear waste dump (Australian Broadcasting Corporation)
An estimated 100 people have marched in Tennant Creek this morning in protest at the proposal to place a nuclear waste facility at a site north of the town.
Traditional owners from Muckaty Station, which negotiated with the former federal government to place the facility there, were at the protest and say they never supported the proposal.
Northumberland Today – Lake Ontario Waterkeeper wants investigation
Lakeshore Road residents in partnership with Lake Ontario Waterkeeper are seeking an application for an investigation to determine whether Cameco Corporation may be in violation of Ontario's environmental laws. The province has until early November to respond to the request.
The Port Hope application was submitted to the Environmental Commissioner of Ontario on Monday, Aug. 25, Lake Ontario Waterkeeper president and environmental lawyer Mark Mattson said Thursday, August 28.
Utah one-stop shop for N-waste – Salt Lake Tribune
When some people refer to Utah as a "national treasure," it's not for the state's picturesque deserts or breathtaking mountains but because of a mile-square disposal site in Tooele County for much of the nation's radioactive waste.
Without it, rail cars of low-level radioactive waste would have nowhere to go.
That kind of notoriety is making the Utah public and policymakers uneasy, a state regulator said Wednesday.
The World from Berlin: 'The Most Problematic Nuclear Facility in Europe' – SPIEGEL ONLINE
Leaking nuclear waste in a storage facility in Lower Saxony has raised the temperature of the conversation over nuclear power in Germany. Conservatives say nuclear power is safe and clean, but the Left is saying, 'I told you so.' But no one knows what to do about radioactive water leaking from the mine.
The Asse II salt mine, in Lower Saxony, is leaking radioactive brine.
The trouble with nuclear waste is that it never goes away, German politicians are (re-)learning this week, after a status report on barrels of leaking nuclear waste in a storage facility based at a former salt rock and potash mine called Asse II in Lower Saxony
Radio Taiwan International: Shortlist of nuclear dump sites released
Three Taiwanese villages are being considered as future sites for nuclear waste disposal facilities. The Ministry of Economic Affairs announced the list on Tuesday under pressure from local media. The three villages are Taitung County's Nantien village, Pingtung County's Hsuhai village and the village of Dongjiyu on the offshore islands of Penghu.
The Washington Times Above the Law column: Yucca Mt. and DOE lawsuits
The (KRT) Via Acquire Media NewsEdge) Sep. 1–The federal government lost two lawsuits in August that illustrate the nation's struggle between needing nuclear energy but not really wanting it.
A federal appeals court in Washington ordered the Energy Department to pay two nuclear power plant operators damages that could run close to $200 million.
The Energy Department was required by contract with the plant operators to remove their nuclear waste for permanent storage or reprocessing, beginning Jan. 31, 1998.
Regulator says Utah can't be only solution for nuclear waste – Salt Lake Tribune
A Utah regulator advised nuclear waste producers that his state might not be willing any longer to solve their many disposal problems.
Bill Sinclair, deputy director of Utah's Department of Environmental Quality, noted that many around the nation rely on EnergySolutions Inc.'s disposal site for low-level radioactive waste in Tooele County. And it is being eyed as a solution for even more kinds of waste from more places, including international cleanups, he told nuclear waste handlers and regulators today at the RadWaste Summit in Las Vegas.
But Utah leaders and the public are growing wary of being a known as a "national treasure" because of the EnergySolutions site.
Nuclear waste dump decision soon – Northern Territory News
THE Commonwealth is expected to decide where to build a nuclear waste dump within months, with a scientific survey looking at the best sites in the Territory due to be completed within weeks.
Federal Resources Minister Martin Ferguson said no decision would be made without the "proper scientific assessment".
His office yesterday indicated the scientific surveys of four Territory sites would be completed within a month.
Anti-nuclear meeting calls for answers on dump(Australian Broadcasting Corp)
There are renewed calls for the Federal Government to announce where it plans to build a nuclear waste dump in the Northern Territory.
The Federal Government is investigating three Territory sites for a nuclear waste depository, despite promising to repeal the legislation during last year's election campaign.
More than 80 people from across Australia and the world have spent the last three days at the Australian Nuclear Free Alliance meeting near Jabiru.
---
Nuclear Policy News
FT.com / Home UK / UK – Objectors bar path to Indian nuclear pact
A plan hatched in Washington and New Delhi is faltering because of objections raised in Dublin, Bern and Wellington.
The US-India civil nuclear pact – one of the centrepieces of President George W. Bush's foreign policy – goes before 45 nations for approval today and tomorrow.
How to solve a problem like 45kg of bomb-grade uranium?
Atomic Energy of Canada Ltd., is sitting on a stockpile of orphaned bomb-grade uranium it doesn't want to talk about.
Since the Crown corporation pulled the plug in May on further development of its two troubled MAPLE reactors at its Chalk River, Ont., nuclear laboratories, officials have debated how to deal with the estimated 45 kilograms of highly enriched uranium (HEU) the United States exported to Canada for production of medical isotopes in the now-doomed reactors.
Whatever the options are now for the highly enriched uranium, AECL isn't saying.
Vermont Yankee inspector dies in Pa.: Times Argus Online
Lawrence Hochreiter, Gov. James Douglas' appointee to a panel overseeing an inspection of the Vermont Yankee Nuclear Plant, died Wednesday after collapsing while teaching at Pennsylvania State University.
"A professor at Penn State, Dr. Hochreiter provided invaluable expertise in nuclear engineering and energy over his distinguished career," Department of Public Service spokesman Steve Wark said in a statement. "Our deepest sympathies are extended to Dr. Hochreiter's family during this time of tremendous loss and sadness."
Why the Government's nuclear energy policy will fail – Telegraph
The Government is committed to a new generation of nuclear power stations to fill Britain's energy gap. But Tom Burke says the new nuclear policy is fundamentally flawed and is based on a misunderstanding of nuclear power's economics.
# John Webley on wind power: Government's economic insanity
# Ten UK nuclear power stations by 2020
# Nuclear power . . . what's the problem?
Gordon Brown does not dither about nuclear power.
dailygleaner.com – Precision Nuclear meltdown?
Atomic Energy of Canada Ltd. will go to court today to force Precision Nuclear Inc. of Mactaquac into receivership.
AECL is worried delays allegedly caused by the company could delay the Point Lepreau refurbishment.
According to an affidavit filed in the Court of Queen's Bench in Saint John by Robert DeGregorio, supply chain director for the AECL, "a delay by PNI (Precision Nuclear Inc.) in the completion of its Point Lepreau obligations would result in a domino effect and cause delays in other phases of a very large and complex project."
Nuke power leads to nuke proliferation | StatesmanJournal.com | Statesman Journal
It might be too much to expect objectivity from a professor emeritus of nuclear engineering when it comes to discussing nuclear power, but one could hope at least for intellectual honesty.
One would be disappointed, though, by John Ringle's August 21, 2008 piece in the Statesman Journal. Here's what Dr. Ringle forgot to mention.
Fox 44 | Nuclear plant owner accused of consumer fraud
The Vermont Yankee nuclear plant is being targeted in a consumer fraud complaint with the state that says the plant's owners have been engaging in deceptive advertising.
The Vermont Public Interest Research Group takes issue with the plant's advertising slogan, "safe, clean, reliable." It says the plant has not been reliable in recent years, suffering several operational mishaps.
Chattanooga Times Free Press | Tennessee Valley Authority cuts contract for nuclear security
The Tennessee Valley Authority announced today that it will end its contract with a private security firm that has provided guards at TVA nuclear plants since 1997.
TVA Nuclear Chief Bill Campbell said the federal utility plans to terminate its contract with Pinkerton Government Services and bring back security positions as TVA employees during the fiscal year that begins Oct. 1. The change will affect about 500 security workers employed at TVA's Sequoyah, Watts Bar and Browns Ferry nuclear plants, TVA spokesman John Moulton said.
Under its current contract, TVA paid Pinkerton $159 million, or $26.5 million a year, for security at the three nuclear plants from October 2002 through October 2008.
---
Nuclear Weapons News
Reuters AlertNet – CHRONOLOGY-Rocky path of North Korea nuclear deal
North Korea has made moves to re-assemble its Soviet-era nuclear plant that can make arms-grade plutonium, setting back a disarmament-for-aid deal that the impoverished state struck with five regional powers.
The following is a brief chronology of how the tide turned on the implementation of the nuclear deal:
Under a Mushroom Cloud – TIME
A charter member of George W. Bush's infamous "axis of evil" on account of its nuclear-weapons program, arms sales and brutal human-rights record, North Korea was unsurprisingly targeted by Bush for regime change from the start. That Kim Jong Il — a man the American President once called a "pygmy" — has not only survived, but emerged in the twilight of the Bush era with an agreement eerily similar to the one he signed with Bill Clinton over a decade earlier, makes for a remarkable tale.
FACTBOX-Nuclear Suppliers Group | Reuters
The Nuclear Suppliers Group meets on Thursday in another attempt to agree terms for lifting a ban on trade with India to help finalise New Delhi's nuclear cooperation deal with Washington.
Here are some facts about the NSG:
---
Department of Energy News
Hanford News: Lockheed Martin secures $3 billion for Hanford contract
A team led by Lockheed Martin Integrated Technology has won a $3 billion contract to provide support services at the Hanford nuclear reservation for up to a decade, the Department of Energy announced Wednesday.
The winning team, a limited liability company called Mission Support Alliance, also includes Jacobs Engineering Group and Wackenhut Services.
USEC Inc. Submits Second Part of DOE Loan Guarantee Application – MarketWatch
USEC Inc. submitted on August 29, 2008, the second part of a two-part application for a loan guarantee from the U.S. Department of Energy (DOE) to fund construction of the American Centrifuge Plant in Piketon, Ohio. USEC submitted the first part on July 24, 2008.
knoxnews.com |What to do with notorious White Oak Lake
Tomorrow's column will be about a tentative agreement to extend the deadline (now at 2016) for completing the Oak Ridge cleanup of the Dept. of Energy's Oak Ridge reservation.
One of the decisions yet to be made is what to do with White Oak Lake, which historically was used as a giant settling basin for ORNL's radioactive discharges before the water was released into the Clinch River and reservoirs beyond.
Senator blocking mercury proposal : Knoxville News Sentinel
U.S. Sen. Lamar Alexander said he's all in favor of banning exports of mercury to help the environment, but not if it means shipping thousands of tons of the toxic metal to Oak Ridge and storing it here forever.
The Y-12 nuclear weapons plant already houses about 1,200 tons of mercury, left over from the plant's Cold War work on the hydrogen bomb, and Alexander said that's enough.
---
Other Energy News
Green Change: Giving constitutional rights to nature
This month, Ecuador will hold the world's first constitutional referendum in which voters will decide, among many other reforms, whether to endow nature with certain unalienable rights. Not only would the new constitution give nature the right to "exist, persist, maintain and regenerate its vital cycles, structure, functions and its processes in evolution," but if it is approved, communities, elected officials and even individuals would have legal standing to defend the rights of nature.
Richard Heinberg's MuseLetter: New Coal Technologies | Global Public Media
For coal, the future of both extraction and consumption depends on new technology. If successfully deployed, innovative technologies could enable the use of coal that is unminable by gasifying it underground; reduce coal's carbon emissions; or allow coal to take the place of natural gas or petroleum. Without them, coal simply may not have much of a future. Are these technologies close to development? Are they economical? Will they work?
Energy Tech Stocks " The Question Wall Street is Ignoring but the World Can't: Is oil Production Falling Faster Than Deman?
Every Wall Street forecast of where oil prices are headed next " up or down " seems to be based solely on the degree of "demand destruction" that can be expected. But what about supply destruction?  Whatever the level of demand destruction, if supply destruction is greater, oil prices will rise, not fall.
Incredible Sahara Forest Project to Generate Fresh Water, Solar Power and Crops in African Desert : TreeHugger
Can you imagine being able to produce enough water in the Sahara to grow crops there? Can you imagine harnessing sufficient quantities of solar power to supply electricity to cities in Africa and cities in Europe? Can you imagine producing a sustainable bio-fuel that doesn't impact on world food supplies? Charlie Paton, Michael Pawlyn and Bill Watts can and what's more they can imagine all these happening in the same place at the same time.
Bakken Formation: Will it fuel Canada's oil industry?
It's common knowledge that there is a lot of oil in the Western part of North America, but it's difficult and expensive to get out of the ground. What may surprise some, though, is that much of that oil is under regions that aren't known as major oil producers —Saskatchewan, Manitoba, North Dakota and Montana.
According to the U.S. Geological Survey (USGS), there may be as many as 503 billion barrels of oil in the Bakken Formation – a natural geological phenomenon in the region – and estimates say that anywhere from three to 50 per cent of it is recoverable by currently available technology.
A World Wide Web of Electricity – A Compelling Global Strategy for Peace and Sustainable Development – Global Energy Network Institute – GENI is the highest priority objective of the World Game (R. Buckminster Fuller)
The GENI Initiative focuses on linking renewable energy resources around the world using international electricity transmission.
An introduction to sustainable energy – LearningSpace – OpenLearn – The Open University
The search for sustainable energy will dominate the twenty-first century. This unit provides an introductory overview of the present energy systems and takes a brief look at where the world may find energy in the future – cleaner use of fossil fuels or renewable energy sources?
Inhabitat » Groundbreaking Energy Ball Wind Turbine for Home Power
Swedish company Home Energy recently revealed an innovative wind turbine that spins in a spherical formation. Eschewing traditional rotors for a sleek orb structure, this beautiful rethinking of conventional wind turbine design utilizes the Venturi principle, which funnels wind within the turbine's blades. The resulting spherical wind turbine features increased efficiency and lower noise levels – making it ideal for small scale energy needs such as personal home use. Best of all it's called the Energy Ball: the fun name is an added bonus.
Senate Forges a Compromise Energy Bill
The measure is winning adherents from both sides of the aisle—and upsetting ideologues of both parties
High energy prices have become a bitterly contested political issue. Republicans are bashing Democrats for standing in the way of drilling for more oil and gas at home, while Democrats retort that their rivals are misleading the American public by saying that such drilling would significantly lower prices. Yet amid the partisan bomb-throwing over America's future energy policy, Washington is actually making a rare effort to forge a compromise.
68 Gigawatts of Offshore Wind Power in North Sea = No More Nuclear or Coal: Greenpeace : TreeHugger
Norway may be planning on becoming Europe's battery, but based on what Reuters is saying about a new proposal from Greenpeace it won't just be Norway which supplies Europe with electricity, it will be the North Sea. The head of renewable energy for the European Commission, Hans Van Steen, has called the proposal "ambitious but realistic".
118 Wind Farms + €20 Billion Electric Grid
There may be no actual plan in place, but the Greenpeace proposal goes like this: Build 118 offshore wind farms by 2030 in the North Sea off the coasts of Britain, France, Germany, Belgium, the Netherlands, Denmark and Norway. Connect the 68 gigawatts of power these windfarms would produce to the mainland through a grid of power cables on the sea bed, the construction of which could cost €20 billion ($29 billion).
Algae-to-Kerosene Jet Fuel Snags $3M « Earth2Tech
Scientists working at Arizona State University's Laboratory for Algae Research & Biotechnology hope that tiny algae will be able to fuel jumbo jets. Now, their research is being spun-off as a $3 million research and commercialization collaboration between Heliae Development and Science Foundation Arizona to develop, produce and sell kerosene-based aviation fuel derived from algae. The researchers say they've already moved their work from the lab bench to a pilot-scale demonstration and production project.
POLITICS-US: Canada's Tar Sands Lobbyists Focus on Democrats
As the U.S. election campaign kicks into overdrive, Canadian politicians and oil executives are stepping up lobbying efforts to make sure whoever controls the White House keeps purchasing notoriously dirty oil from the Alberta tar sands.
Executives from Nexen energy, which has major investments in northern Alberta's heavy oil industry, and Tony Clement, chair of a Canadian cabinet committee on energy security, met with Democratic candidate Barack Obama's top energy advisor Jason Grumet late last week to cement the "energy partnership" during the Democratic National Convention in Denver, Colorado.
Brazil: Deforestation rises sharply as farmers push into Amazon | Environment | The Guardian
Concerns over the destruction of the Brazilian rainforest resurfaced at the weekend after it emerged that deforestation jumped by 64% over the last 12 months, according to official government data.
Brazil's National Institute for Space Research this week said that around 3,145 square miles – an area half the size of Wales – were razed between August 2007 and August 2008.
Katrina And Rita Provide Glimpse Of What Could Happen To Offshore Drilling If Gustav Hits Gulf
Shortly after Hurricanes Katrina and Rita hit the U.S., Rice University civil and mechanical engineering professor Satish Nagarajaiah studied damage done to offshore drilling platforms in the Gulf of Mexico.
Carbon Sequestration in Central California | celsias°
What if it were possible to bury carbon dioxide over a mile below a power plant in the second worst air basin in the United States? In 2011 the greenhouse gas will be pumped below a power plant in the southern San Joaquin Valley of California.
Located in Kern County near Bakersfield, the Clean Energy Systems power plant is powered by different kinds of natural gas and oxygen. It produces five megawatts of energy, enough for 5,000 homes, but the carbon sequestration experiment will increase that to 50 megawatts.
What Happened to Peak Oil? – Seeking Alpha
Up until Tuesday, oil was crashing down toward $110 a barrel as demand growth estimates have been clipped. So what happened to peak oil? Nothing happened; peak oil should still be a concern.
For a larger context on peak oil, see my June post 'Peak oil: are we there yet?' From where I sit, I see oil as having played a major role in creating the downturn we are now experiencing. Basically, oil prices rose to the point where we cried uncle, reduced our consumption accordingly, and the economy suffered as a result. Before 1973, the world had never see an oil shock. But, this is the 4th such oil shock since the end of Bretton Woods in 1971 when Nixon ended the U.S. dollar peg to gold and ushered in an era of floating currencies. Methinks I see a connection.
Think Progress » Palin denies global warming is manmade.
In an interview released today by Newsmax, Gov. Sarah Palin (R-AK) — Sen. John McCain's (R-AZ) newly minted running mate — was asked for her "take on global warming and how is it affecting our country." "A changing environment will affect Alaska more than any other state, because of our location," Palin said, adding, "I'm not one though who would attribute it to being man-made." DeSmogBlog notes that NASA and the National Academy of Sciences disagree:
Biden brings focus on energy policy to Democratic ticket: Scientific American Blog
By picking Joe Biden as a running mate, Barack Obama may have reassured the electorate about his lack of experience and foreign policy bona fides, according to some pundits. But the coal-state senator may have also taken a step toward shoring up his enviro cred.
The Delaware senator is as serious as a heart attack about energy policy a point The Wall Street Journal's Jeffrey Ball made this weekend.
At-sea generator to outperform N-plants (The Daily Yomiuri)
Efforts to develop a massive environmentally friendly power plant combining photovoltaic generators and windmills that will float on the sea are progressing well, according to a team of scientists at Kyushu University.\n\nThe planned plant will measure two kilometers by 800 meters and will be equipped with light-emitting diodes that shine light into the sea to promote seaweed growth, which in turn will absorb carbon dioxide and attract fish.
---
Nuclear Editorial and Opinions
Editorial – Let's Hear It for New Zealand – Editorial – NYTimes.com
If you are feeling anxious " and you should be" about the world's appetite for nuclear weapons, there is a bit of good news. More countries than we ever expected are refusing to be pressured by the United States and India to approve an ill-conceived nuclear deal.
The Top Nuclear Stories is published twice weekly. It is a produced
using a combination of social bookmarking and programming.
You can view or join the public group and add your own stories
by going here -> http://groups.diigo.com/groups/nukenews
Tags: nuclear, energy, fuel-cycle n-waste n-weapons, policy, safety, reactors,