This week's news is mostly about vacation time and watching the conventions. Just as the media likes to censor the nuclear issue, it also undercovered the protest movement outside the convention halls. In St. Paul the police detained a group of journalists who had come to the RNC to monitor police behavior. Here's the link to the illegal detainment.
At the end of the month, the NRC will be closing its GEIS comment period for ISL uranium mining. Its critical that everyone send comments to the NRC requesting an extension to the comment period. We need to delay this scandalous last ditch attempt to clear the way for ISL mining in the 4 major mining states before Bush and friends lose administrative control. The email address is NRCREP.Resource@nrc.gov
On the International front, Areva just took another hit for new estimates in the costs for building reactors as Finland continues to be be the focal point of controversy over safety, costs in a few weeks, European protests. The British Press is trying to remount a new campaign to revive attempts to sell their nuclear industry to France.

The new cold war continues to heat up as Australia has reversed itself on a uranium yellowcake contract with Russia. Of concern is the USECo. legal attempt to toss out the U.S. – Russian MOX contract, as a way to help jumpstart the uranium mining industry in the U.S.
On the U.S. scene as well as internationally, we are seeing more safety stories, which is a good thing. I think should be a top priority for folks in every area of the country where this activity going, on to put together a place somewhere online (IN ONE PLACE) an overview of the issue and a regular brief update. Imagine a coordinated diary project. Lawyers do this all the time, helps to keep folks appraised.
I won't even attempt to review all or the battles going on at this point. Maybe 30 hot points around the country? Salud
---
Top Nuclear Stories Index
---
Nuclear Reactor News
balticbusinessnews.com – Experts doubt capacity of the new Ignalina Nuclear Power Plant
It is not yet clear whether the planned Ignalina Nuclear Power Plant will have sufficient capacity to meet the needs of all four partner countries.
Eesti Päevaleht writes that the limiting factor is the opposition of local residents to the project and the volume of cooling water that can be extracted from Lake Druksiai.
Areva takes new charge for Finland delay | Reuters
France's Areva (CEPFi.PA: Quote, Profile, Research, Stock Buzz) took an unspecified provision for delays to a next-generation nuclear reactor project in Finland on Friday but the setback failed to dent a sharp rise in profits amid fears over high oil prices.
Financial Times – Areva warns of soaring reactor costs
Areva, France's nuclear engineering group, on Friday confirmed that the initial cost of building nuclear reactors is soaring, just as demand is rising for a more cost-effective source of power than oil and coal.
The group has taken its sixth provision in two years to cover cost overruns and delays to its new generation reactor in Finland, called OL3. Though Areva refused to quantify the provisions so far, senior management on Friday confirmed reports that the final price would be closer to €4.5bn ($6.6bn) instead of the initial €3bn estimate.
Website of the Baltic-Polish nuclear power plant project is lauched :: The Baltic Course
Information about the new Visaginas Nuclear Power Plant (VNPP) project is now available at the Internet website "www.vae.lt"; the website provides information about the project's preparatory work, career and business opportunities, as well as expert opinions. The website is in Lithuanian, there is also a shorter version in English.
YLE News: YLE Accused of Libel over Nuclear Construction Story
Claims of substandard welding at the construction site of Finland's third commercial nuclear reactor have led to a request for a police investigation. An engineer serving as deputy project chief for the construction company Bouygues feels that a current affairs programme on YLE TV-2 libelled his company with claims of substandard welding at the site.
AFP: Areva faces 50 pct cost rise for Finnish nuclear reactor: report
French nuclear group Areva is facing a 50 percent rise to the cost of building the world's first next-generation pressurised water reactor in Finland, the business daily Les Echos reported Thursday.
The cost of constructing the plant at Olkiluoto has risen from three billion to 4.5 billion euros (6.7 billion dollars), the paper reported citing an unidentified source.
FT.com / UK – Saving Britain's nuclear future
Anyone who went off to the beach a month ago in the expectation that the future of Britain's nuclear industry had been settled will be returning to a serious disappointment. The structure of the industry is still undecided, while the government maintains the fiction that it is a question that can be resolved by the private sector alone. With the security of Britain's energy supplies at stake, this muddle and confusion is dismaying.
Asia Times Online: India's nuclear deal headed for fiasco
As the tortuous negotiations for the United States-India nuclear deal enters its final stage, it becomes clear that India seriously underestimated the discomfort and opposition the agreement would arouse in many countries because of the special privileges granted to India, largely on New Delhi's terms.
TMI license transfer sought – PennLive.com
AmerGen Energy has asked federal regulators for permission to transfer the operating licenses for Three Mile Island and two other nuclear plants to its parent company, Exelon Corp. If approved by the U.S. Nuclear Regulatory Commission, Exelon would hold the licenses for 10 plants and AmerGen would be dissolved as a subsidiary, said Ralph DeSantis, a spokesman for AmerGen.
Scana releases power generator design-build costs
Scana Corp. said it and Santee Cooper will pay $6.4 billion to the companies hired to design and build two proposed nuclear power generators in the Midlands.
The two contractors on the 1,117-megawatt nuclear expansion are Westinghouse Electric Co. and Stone & Webster Inc. The total cost of the project is estimated to be $9.8 billion, with SCE&G paying $5.4 billion and state-owned Santee Cooper paying $4.4 billion.
San Luis Obispo Trib | Two new steam generators arrive at Diablo Canyon nuclear power plant
The second batch of replacement steam generators has arrived at Diablo Canyon nuclear power plant.
Two of the four massive cylinders were pushed by tugboat into the plant's cooling water intake cove Thursday morning. The other two will be unloaded Friday.
Surprise Nuclear Plant in Kalingrad
Rosatom head Sergei Kiriyenko has signed a decree for the construction of a nuclear power plant in the Kaliningrad region, the country's atomic energy company announced Wednesday.
Design of the two-reactor plant is to be completed by the end of 2009, and the first of the two 1,200-megawatt reactors is to come on line in 2015, Rosatom said in a statement.
St. Petersburg's Atomenergoproyekt institute will design the facility, while construction will be carried out by Energoatom at an estimated cost of 5 billion euros ($7.4 billion).
Yankee workers evacuated: Rutland Herald Online
Radiation levels rise in reactor building
VERNON -— About a dozen workers in the reactor building at the Vermont Yankee nuclear plant were evacuated Tuesday around noon because of a doubling of radiation levels in a portion of the plant, Entergy officials said late Tuesday.
The higher radiation levels were the result of human error, they said, in changing a filter in the reactor's cooling system.
There were no radioactive releases to the environment and the problem did not affect the operation of the plant nor its power production, according to Robert Williams, spokesman for Entergy Nuclear.
The Valley Advocate: News – Nuke Fight Nears Decisive Moment
Under pressure from the public, the Vermont Legislature can close the Vermont Yankee nuclear power plant.
The Vermont Legislature will make history in a vote expected as early as January on whether to allow the Vermont Yankee nuclear power plant to continue operating after 2012. Never before has a state taken such a vote. "This is a tremendous opportunity for us," said Deb Katz of the Citizens Awareness Network, an antinuclear group based in Shelburne Falls. "But it's not going to be easy."
---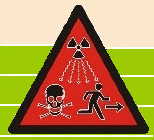 Nuclear Health and Safety News
Plutonium spill, laser accident prompt reviews – FederalTimes.com
In early June, a glass vial of plutonium powder broke at the National Institutes of Standards and Technology lab in Boulder, Colo. More than a dozen researchers were exposed to radiation — and the agency was exposed as a dysfunctional workplace.
The plutonium spill was only one of several serious accidents reported at NIST labs in the last couple years. In March, a university researcher was shot in the eye with an infrared laser while placing a slide on a microscope at the agency's headquarters in Gaithersburg, Md. The researcher is under continuing medical care, and NIST said it tightened its laser safety policies as a result. And in June 2006, a contract construction worker sustained near-fatal injuries when a 500-pound steel beam fell on his head while working at the Boulder campus. The worker has a damages claim pending against the agency, although NIST refused to discuss it.
Irradiating iceberg lettuce, spinach effective but not fail-safe; critics cite consequences – Los Angeles Times
FDA's latest ruling that spinach and iceberg lettuce can be irradiated weighs food safety against concerns about vitamin loss and cleaner farming practices.
For many consumers, the prospect of eating produce zapped with ionizing radiation doesn't sound all that appetizing, conjuring up images of mushy fruits and wilted leaves — not to mention fears over safety. Last month's ruling by the Food and Drug Administration that food manufacturers can now irradiate fresh spinach and iceberg lettuce to kill bacteria came with reassurances that the process wouldn't result in food any less appealing or healthful than non-irradiated varieties.
The Hindu: Heart disease risk of low-dose radiation exposure cannot be ignored
While the cancer risks of radiation exposure are well documented, much more research is needed into the effects of low-dose radiation on cardiovascular risk. These are the conclusions of a Comment in this week's edition of The Lancet, authored by Kiyohiko Mabuchi, Parveen Bhatti, and Alice Sigurdson at the National Cancer Institute, National Institutes of Health, Bethesda, MD, USA.
NewsRoom Finland: Finnish nuclear watchdog reprimands Olkiluoto's safety culture
The Finnish Radiation and Nuclear Safety Authority (STUK) said in a statement Friday that its extra inspection, ordered by the government, of the nuclear power station building site in Olkiluoto had shown that welding work there met quality standards but reprimanded the site's overall safety culture.
STUK officials interviewed about three dozen workers at the site.
Belgian Nuclear Authorities Alert the Commission about Releases of Radioactive Iodine – Food Industry News
On 28 August at 23:31 the European Commission received an ECURIE alert notification from Belgium concerning a radiological incident in the Institut National de Radio-éléments (IRE) in Fleurus, Belgium.
There had been a release of gaseous Iodine-131 from this facility. The incident had been classified Level 3 on the international INES scale (comprising 7 steps) on 26 August.
AFP: Belgium reduces safety zone near nuclear iodine leak site
Belgian authorities reduced on Saturday a safety zone near a medical laboratory in the southern town of Fleurus where a leak of radioactive iodine occurred recently.
On Friday, authorities had recommended precautionary measures to avoid the risk of contamination in a five-kilometre (three-mile) zone near the laboratory, where a leak of radioactive iodine was detected last weekend.
Unusual event at Hope Creek – NJ.com
An "unusual event" was declared at the Hope Creek nuclear reactor early Thursday morning after sump pumps failed to start and drain water accumulating in a service building.
The incident occurred in a non-nuclear area of the plant where water is drawn into the plant from the Delaware River to be used for cooling the plant. A leak let about 2 inches of river water to accumulate on the floor of the building before an alarm sounded, according to Joe Delmar, a spokesman for the plant's operator, PSEG Nuclear.
Sleeping nuke handlers' pay docked – UPI.com
Three U.S. military missile crew members have been punished for sleeping while on duty with classified components, officials said.
Two Navy first lieutenants and a captain fell asleep on July 12 while in control of a classified electronic part that contained old launch codes for intercontinental nuclear missiles at Minot Air Force Base in North Dakota, The Air Force Times reported Friday.
Newswise Medical News | Researchers Discover Atomic Bomb Effect Results in Adult-onset Thyroid Cancer
Radiation from the atomic bomb blasts in Hiroshima and Nagasaki, Japan, in 1945, likely rearranged chromosomes in some survivors who later developed papillary thyroid cancer as adults, according to Japanese researchers.
Newswise: Radiation from the atomic bomb blasts in Hiroshima and Nagasaki, Japan, in 1945, likely rearranged chromosomes in some survivors who later developed papillary thyroid cancer as adults, according to Japanese researchers.
In the September 1, 2008, issue of Cancer Research, a journal of the American Association for Cancer Research, the scientists report that subjects who lived close to the blast sites, were comparably young at the time, and developed the cancer quickly once they reached adulthood, were likely to have a chromosomal rearrangement known as RET/PTC that is not very frequent in adults who develop the disease.
Radioactive fish breast cancer rates and a nuclear power plant – The Cancer Blog
Compared to cancer rates in England and other parts of Wales, young women under 50 years of age living in the vicinity of the Trawsfynydd nuclear power station in north Wales are diagnosed with breast cancer at a rate 15 times higher than the national averages.
For all other cancers, the rate is double was it is in other communities. The power plant is shut down but the effects from the radioactive waste are still being felt in cancer diagnosis.
BBC NEWS | Europe | Belgians warned over iodine leak
Belgian authorities have warned people in the south of the country not to eat locally grown produce after a leak from a nuclear research institute.
A safety alert was issued after a leak of radioactive iodine gas from a laboratory in Fleurus, near the southern city of Charleroi.
The last radioactive lighthouses get solar technology
The last five strontium-fuelled lighthouses along the Barents Sea coast are now being replaced with solar technology. All together, 153 of the radioactive lighthouses have been removed as part of a Russian-Norwegian project.
Since year 2000, Murmansk regional authorities have together with the Norwegian Finnmark county governor removed all the radioactive lighthouses (RITEGs) from the Russian Barents Sea coast. As many as 85 of the lighthouses were located in Murmansk Oblast, while 68 of them were in Arkhangelsk Oblast.
FR:NIOSH: special cohort Spencer Chemical Company/Jayhawk Works
The Department of Health and Human Services (HHS) gives notice of a decision to designate a class of employees at the Spencer Chemical Company/Jayhawk Works near Pittsburg, Kansas, as an addition to the Special Exposure Cohort (SEC) under the Energy Employees Occupational Illness Compensation Program Act of 2000. On August 15, 2008, the Secretary of HHS designated the following class of employees as an addition to the SEC: All Atomic Weapons Employer (AWE) employees who worked at Spencer Chemical Company/Jayhawk Works near Pittsburg, Kansas, from January 1, 1956 through December 31, 1961 for a number of work days aggregating at least 250 work days occurring either solely under this employment or in combination with work days within the parameters established for one or more other classes of employees in the Special Exposure Cohort.
---
NRC News
FR: NRC: Kewaunee 20 year license
Dominion Energy Kewaunee, Inc.; Notice of Receipt and Availability of Application for Renewal of Kewaunee Power Station Facility Operating License No. DPR-43 for an Additional 20-Year Period
FR: NRC: Order Imposing Additional Security Measures on possession and transfer of radioactive materials
In the Matter of Certain Licensees Authorized To Possess and Transfer Items Containing Radioactive Material Quantities of Concern; Order Imposing Additional Security Measures (Effective Immediately)
Nuclear Regulatory Commission seeks input on whether to open up | Lynchburg News Advance
The Nuclear Regulatory Commission held a meeting in Lynchburg on Wednesday to receive public comments about whether it should start telling people more about events that are now kept secure and secret at plants that produce nuclear fuel and electric power.
FR: NRC hearing north anna early sit permit
Dominion Nuclear North Anna, LLC; North Anna Esp Site, Early Site Permit ESP-003; Notice of Consideration of Approval of Transfer of Early Site Permit and Conforming Amendment and Opportunity for a Hearing
FR: NRC: ASLB convened for Turkey Pt 3-4
notice is hereby given that an Atomic Safety and Licensing Board (Board) is being established to preside over the following proceeding: Florida Power and Light Company (Turkey Point Nuclear Plant Units 3 and 4)
NRC denies union's request to intervene in license transfer – Brattleboro Reformer
Neither a group of environmental organizations nor a labor union have grounds to contest Entergy's plan to spin off six of its nuclear reactors into a new company, stated the Nuclear Regulatory Commission, in a ruling issued Aug. 22.
Because they have no standing, wrote the NRC, their petition to intervene in the license transfer of nuclear power plants in Vernon, Oswego and Buchanan, N.Y., Plymouth, Mass., and Covert Township, Mich., was denied.
---
Nuclear Fuel Cycle News
Areva applies to seek uranium in northern Finland | Reuters
France's Areva (CEPFi.PA: Quote, Profile, Research) submitted a claim to the Finnish government on Monday to search for uranium in northern Finland, the company said.
Areva Resources Finland said in a statement the exclusive, 5-year exploration claim was for a 108 sq km (41.7 square miles) parcel of land lying mostly in the municipality of Ranua in Lapland, 750 km north of Helsinki.
AFP: Australia reconsiders nuclear deal with Russia
Australia is reconsidering a pact to sell uranium to Russia following its military push into Georgia, Foreign Minister Stephen Smith warned on Monday.
He spoke as the head of a parliamentary committee examining the deal that would allow sales of uranium for use in Russia's civil nuclear power industry, expanding on the terms of a 1990 agreement, raised fears the yellowcake could be diverted for nuclear weapons use.
Final uranium mine environmental assessment expected this week GATEWAY" The final environmental assessment for the Whirlwind uranium mine near Gateway is expected to be signed early this week, said an official from the Bur | GJFreePress.com
The final environmental assessment for the Whirlwind uranium mine near Gateway is expected to be signed early this week, said an official from the Bureau of Land Management.
"We are just on the verge of releasing that final EA," said Dave Lehman of the BLM.
Green Left – WA ALP promises uranium ban
In a breakthrough for the WA anti-uranium movement, Premier Alan Carpenter has promised to legislate to ban uranium mining in the state if his government is re-elected at the September 6 state poll.
The announcement is a policy reversal: while having maintained a ban through Carpenter's personal opposition to uranium, the WA ALP voted in April against a Greens-initiated bill to ban its mining.
PM – Garrett approves Beverley uranium mine expansion
It was almost exactly 30 years ago that Peter Garrett's band Midnight Oil played their first big anti-uranium mining benefit concert at Sydney Town Hall.
From 1978 to 2008, Mr Garrett's translation from rock rebel to political pragmatist appears complete today after he gave the Ministerial go-ahead for the expansion of the Beverley uranium mine in South Australia.
Russia says uranium deal unaffected – Breaking News
Russia is arguing that the current troubles in Georgia shouldn't affect a deal it has struck to buy Australian uranium.
Conservationists are urging the federal government to reconsider the deal, struck by the former Howard government last year, which allows Russia to buy Australian uranium for civilian purposes under strict safeguards.
Uranium mine expansion angers Greens – (Australian Broadcasting Corporation)
The Greens are outraged at Federal Government approval for expansion of the Beverley uranium mine in South Australia's far north-east.
Federal Environment Minister Peter Garrett says a comprehensive process considered potential environmental impacts before he made his decision.
Australia approves uranium mine expansion plan | Reuters
Australia, which is looking to sell more uranium overseas to meet growing demand for nuclear power, on Thursday approved a proposal by Heathgate Resources to expand its outback Beverley uranium mine.
News – Finance/ Labour: Koeberg to reprocess spent fuel overseas
Government plans to send the highly-radioactive spent fuel rods stored at the Koeberg nuclear power station overseas for reprocessing, Parliament's minerals and energy portfolio committee heard on Wednesday.
This was a short-term solution to disposing of it, in terms of policy approved by Cabinet "but not announced yet", minerals and energy department nuclear safety director Schalk de Waal told MPs.
ABC North West WA – Indigenous group rejects uranium mining ban proposal
Premier Alan Carpenter has been accused of failing to consider the impact on native title holders of his proposal to legislate to ban uranium mining.
Mr Carpenter says he will introduce legislation banning uranium mining in Western Australia if he is re-elected.
The Western Desert Lands Corporation, which represents the Martu people, says uranium mining could provide numerous opportunities because the area is home to the major Kintyre uranium deposit which was sold to Cameco and Mitsubishi earlier this month.
---
Nuclear Waste News
Anti-nuclear meeting calls for answers on dump (Australian Broadcasting Corp)
There are renewed calls for the Federal Government to announce where it plans to build a nuclear waste dump in the Northern Territory.
The Federal Government is investigating three Territory sites for a nuclear waste depository, despite promising to repeal the legislation during last year's election campaign.
More than 80 people from across Australia and the world have spent the last three days at the Australian Nuclear Free Alliance meeting near Jabiru.
Game on: State seeks to fight Italian waste in court – Salt Lake Tribune
Utah thrust. EnergySolutions parried. And the battle may continue in a federal courtroom.
If a judge is willing to add Utah as a defendant, the state will wisely step into the ring in a lawsuit filed by EnergySolutions, which is challenging the authority of the Northwest Interstate Compact on Low-level Radioactive Waste to ban foreign radioactive waste from the company's dump in Utah.
Buried barrels in Ephrata leak toxic goo
In August 1975, somebody scored a sweet deal.
That summer, a transport company paid $2 a barrel to dump 2,353 drums into a Ephrata landfill. There were no records of what was in the barrels, which since then have rotted and leaked toxic chemicals into an underlying aquifer, according to this story by Michelle McNiel in the Wenatchee World .
Daily Herald – Utah agrees to be defendant in lawsuit
Utah has agreed to become a defendant in a federal lawsuit over whether EnergySolutions Inc. can import foreign radioactive waste for disposal here.
The Salt Lake City-based nuclear waste disposal firm wants to import 20,000 tons of low-level waste from Italy's shuttered nuclear program for processing in Tennessee and disposal in Utah. After processing, about 1,600 tons would be disposed at its Clive, Utah site.
The company's application is currently pending before the Nuclear Regulatory Commission, which asked for input from the Northwest Interstate Compact on Low-level Radioactive Waste, of which Utah is a member.
Utah is poised to join suit over foreign N-waste – Salt Lake Tribune
The state has been asked to join the federal court fight over a Salt Lake City company's proposal to import foreign radioactive waste.
Utah has agreed to become a defendant in a case brought by EnergySolutions Inc. against a regional organization that oversees low-level radioactive waste, according to papers filed this week in federal court.
Whitehaven News: First fuel element removed only 39,000 to go
THE final defuelling of one of the reactors at Chapelcross began last week.
The first fuel element was removed from the core of Reactor 1, beginning the active commissioning of the newly-upgraded fuel route.
About 40,000 fuel elements will be systematically removed from all four reactors and dispatched for reprocessing at the Sellafield site in west Cumbria.
Taipower gets nod for nuclear waste dump in Taipei County – The China Post
he Environmental Protection Agency (EPA) gave conditional approval to a plan by the state-owned Taiwan Power Co. (Taipower) to build a temporary dump site in Taipei County to dispose of spent nuclear fuel rods from the neighboring No. 1 Nuclear Power Plant, despite strong protest from the area's residents yesterday.
Radioactive material found in Quebec trash
Managers of a landfill waste site in Cowansville said Tuesday they recently found radioactive material dumped in the trash.
The discovery was made when newly installed radiation detectors went off as a garbage truck rolled into the site.
The load was dumped on the ground and a worker with a handheld detector was able to identify the source of the radiation. "It turns out the radiation came from one old military aircraft dial," said Brigitte Nadeau, head of the regional waste management organization.
---
Nuclear Policy News
Labour 'blocks' Centrica nuclear bid for British Energy | Business | The Observer
Centrica is being barred by the government from making a solo bid for British Energy, according to one of the nuclear generator's largest institutional shareholders.
The shareholder, who spoke on condition of anonymity, also questioned why preferred bidder EDF retains the 'irrational total support' of the government.
FPL touts nuclear energy as a renewable source – Bradenton.com
In the massive discussion that's starting to shape the future of electric power in the state for decades to come, an executive of Florida Power & Light insists that the best way to reduce greenhouse gases is to define nuclear as a renewable energy source.
By doing that, FPL has told regulators it can greatly speed up the state's push to combat global warming by having 20 percent of all power come from renewable energy by 2030, rather than by 2050, which is the timeframe now being discussed by regulators.
AFP: US seeks to offset Russian energy dominance
Washington will seek to boost alliances and offset Russian energy dominance when Vice President Dick Cheney visits Georgia, Azerbaijan and Ukraine next week, a White House official said.
In light of rising tensions with Russia over its conflict with Georgia, Cheney's trip is part diplomatic mission, part effort to boost alternate pipeline routes that would reduce Europe's dependence on Russian oil and gas.
Campaigner hits out at nuclear 'sweeteners' (From The Westmorland Gazette)
A SOUTH Lakeland anti-nuclear campaigner has claimed taxpayers money is being used to soften up Cumbrians for a new nuclear power station.
Artist Marianne Birkby spoke out after discovering the Nuclear Decommissioning Authority has given £34 million from its socio-economic fund to organisations such as hospitals and colleges and wildlife, and heritage groups.
Brazil – Brazzil Mag – Brazil and Argentina Ready to Create Binational Nuclear Agency
Brazil and Argentina are intent on addressing the creation of a binational nuclear energy agency when presidents Cristina Fernandez de Kirchner and Luiz Inácio Lula da Silva, from Argentina and Brazil respectively, meet next month in Recife, the capital of the Brazilian northeastern state of Pernambuco.
Live interview by Rob Stannard regarding the Vermont Yankee Nuclear Power Plant
Q&A Live interview by Rob Stannard: regarding the Vermont Yankee Nuclear Power Plant.
Featuring former nuclear Senior Vice President Arnie Gundersen
and former NRC Commissioner Peter Bradford.
The Associated Press: Iran, Nigeria to share peaceful nuclear technology
An Iranian trade delegation announced an agreement Thursday for Iran to share peaceful nuclear technology with Nigeria, to help Africa's biggest oil producer bolster its woeful electricity-generation capacity.
Officials of both countries stressed that the agreement involves only the peaceful uses of atomic energy.
BBC NEWS | UK | UK Politics | Hutton warns over energy policy
Business Secretary John Hutton has appeared to warn against imposing a windfall tax on energy companies.
He told the Daily Telegraph the "right framework" was needed to ensure £100bn was invested in nuclear, renewables and clean coal power stations.
---
Nuclear Weapons News
Editorial – Let's Hear It for New Zealand – Editorial – NYTimes.com
If you are feeling anxious " and you should be" about the world's appetite for nuclear weapons, there is a bit of good news. More countries than we ever expected are refusing to be pressured by the United States and India to approve an ill-conceived nuclear deal.
Melita Norwood's actions may have helped destroy USSR – Telegraph
The news that Joseph Stalin's Russia had successfully tested an atomic bomb in August 1949 sent shockwaves through the chancellories of Europe and the US State Department almost as explosive as the detonation itself.
WLOX-TV and WLOX.com – Building South Mississippi Together |Who Nuked Mississippi? – Part Two
"The Old Mill. I've had it about 12 years here probably," said Willie Ray Burge, as he talked with visitors at his country store.
The business is located along Purvis to Columbia Road. It's a step back in time; where antiques abound and visitors find produce on the porch.
WLOX-TV and WLOX.com – Building South Mississippi Together |Who Nuked Mississippi? – Part One
Elementary school children from the late 1950s and early 60s will remember the civil defense film called "Duck and Cover."
It featured Bert the Turtle as its animated star. He was the role model for what to do when a nuclear blast was a real threat.
Nuclear power: It is in Spain where they have the problems
The arrival of a nuclear-powered submarine at Gibraltar has the same impact as the arrival of a cruise liner, for example. That is, none.\n\nHowever, there are those in the Campo area who like to stir it up for obvious political reasons.\n
RIA Novosti – Opinion & analysis – Washington's nuclear maneuver
Quoting anonymous sources, the Western media are making a stir by saying that the United States is ready to freeze the intergovernmental agreement with Russia for peaceful nuclear cooperation because of the Georgian conflict.
---
Department of Energy News
Senator blocking mercury proposal : Knoxville News Sentinel
U.S. Sen. Lamar Alexander said he's all in favor of banning exports of mercury to help the environment, but not if it means shipping thousands of tons of the toxic metal to Oak Ridge and storing it here forever.
The Y-12 nuclear weapons plant already houses about 1,200 tons of mercury, left over from the plant's Cold War work on the hydrogen bomb, and Alexander said that's enough.
FR: NIOSH: Y-12 ORNL special Cohort designation
The Department of Health and Human Services (HHS) gives notice of a decision to designate a class of employees at the Y-12 Plant in Oak Ridge, Tennessee, as an addition to the Special Exposure Cohort (SEC) under the Energy Employees Occupational Illness Compensation
Program Act of 2000. On August 15, 2008, the Secretary of HHS designated the following class of employees as an addition to the SEC: All employees of the Department of Energy (DOE), its predecessor agencies, and DOE contractors or subcontractors who worked at the Y- 12 Plant in Oak Ridge, Tennessee from March 1, 1943 through December 31, 1947 for a number of work days aggregating at least 250 work days occurring either solely under this employment or in combination with work days within the parameters established for one or more other classes of employees in the Special Exposure Cohort.
knoxnews.com |Final cleanup of ORNL reactor on hold
The 1950s-era Tower Shielding Reactor was defueled a few years ago, and since then it's remained in a "surveillance and maintenance" mode.
There's no date yet for final cleanup, but DOE said it will be a part of the proposed Integrated Facilities Disposition Program, which still awaits funding.
---
Other Energy News
Green Media Toolshed | Opening the door to successful communications campaigns for the environmental movement
Green Media Toolshed provides tools & training to improve the effectiveness of your organization's communication with the public.

At-sea generator to outperform N-plants (The Daily Yomiuri)
Efforts to develop a massive environmentally friendly power plant combining photovoltaic generators and windmills that will float on the sea are progressing well, according to a team of scientists at Kyushu University.\n\nThe planned plant will measure two kilometers by 800 meters and will be equipped with light-emitting diodes that shine light into the sea to promote seaweed growth, which in turn will absorb carbon dioxide and attract fish.
The Changing Structure of the Electric Power Industry 1999: Mergers and Other Corporate Combinations
This report was prepared by the Energy Information Administration, the independent statistical and analytical agency within the U.S. Department of Energy. The information contained herein should be attributed to the Energy Information Administration and should not be construed as advocating or reflecting any policy of the Department of Energy or any other organization.
Nanosolar's Breakthrough – Solar Now Cheaper than Coal | celsias°
Their mission: to deliver cost-efficient solar electricity. The Nanosolar company was founded in 2002 and is working to build the world's largest solar cell factory in California and the world's largest panel-assembly factory in Germany. They have successfully created a solar coating that is the most cost-efficient solar energy source ever. Their PowerSheet cells contrast the current solar technology systems by reducing the cost of production from $3 a watt to a mere 30 cents per watt.
Technology as Freedom
Introduction Did Electrical Modernization Cause a Social Revolution in the American Home in the 1920s?
Chapter 1 The Limits of Private Electrical Modernization, 1919-1929
Chapter 2 The Reform Tradition Rates and the Failure of Private Electrical Modernization
Chapter 3 Homes or Industry? The Modernization Debate in the 1920s
Chapter 4 The New Deal in Electrical Modernization
Chapter 5 The New Deal Saves the Home, 1933-1949
Chapter 6 Political Paths to Electrical Modernization
Chapter 7 The Culmination of the New Deal in Electrical Modernization, 1945-1960
An urban legend to comfort America: our massive reserves of unconventional oil « Fabius Maximus
Summary: The bad news is that much of the good news about energy is wrong. Repeated so confidently by so many for so long, these fallacies have become a major obstacle to our preparation for peak oil. This post examines one such fallacy: that the world has massive reserves of unconventional oil, and that those will prevent peak oil.
This post substantially expands to my replies in a discussion with M. Simon, lifted from the comments to "A powerful perspective on the candidates for President of the US". M. Simon posts actively on his blog, Power and Control, and at Classical Values– an influential libertarian weblog discussing politics, current affairs and pop culture (to which the Instapundit frequently links). M. Simon is an engineer, and involved in some cutting edge projects.
UPDATE: MMS:US Gulf Producers Shut In 77% Oil, 37% Gas Output
The agency said personnel have been evacuated from a total of 223 production platforms, equivalent to 31.1% of the 717 manned platforms in the Gulf of Mexico. Most of the major producers, including the two largest – Royal Dutch Shell PLC (RDSA) and BP PLC (BP) have announced a total halt to offshore operations ahead of Gustav's arrival in the region. Others, including Chevron Corp. (CVX), have partially cut production linked to platforms shut down by other producers.
The ART of the Feed-in Tariff | celsias
Feed-in Tariffs in 70 words or less: Government and power utility offers premium, long-term contracts to residential, commercial, and industrial citizens to generate power on-site. Rates are based on the cost of buying and installing various renewable energy systems, but only paid on actual power produced. Citizens purchase back grid power, as per usual, from utility at regular prices. Increase in cost is paid for with a small surcharge to all electricity ratepayers.
The Power of Sewage: It Runs Sweden's Trains, Buses and Cars» MetaEfficient Reviews
We could be generating huge amounts of power from sewage. The process is pretty simple — just ferment sewage to produce a fuel called biogas. Biogas is almost entirely methane, and so is natural gas, so the two are essential interchangeable. The potential to produce biogas is almost entirely overlooked by most countries — except Sweden.
Energy Storage and Power is a joint ventured formed by energy developer PSEG Global and Michael Nakhamkin, who designed the only compressed air-storage facility in the U.S.
Inhabitat» COULD SOLAR HIGHWAYS POWER OUR CITIES?
tullamarine interchange, tullamarine solar power, solar power, solar sound barrier, solar power barrier, sound-proof solar panels, noise reduction solar barriers
In the search for a solar solution to power our cities, one of our biggest obstacles is the massive acreage required by conventional arrays. Photovoltaic panels are flat and expansive, and urban centers are at a serious loss for free space. Now Australian renewable energy retailer Going Solar has conceived of a clever strategy that infuses urban transit systems with energy producing potential – install solar panels in highways as sound barriers!
EcoGeek – Google is Now America's Largest Investor In Geothermal Research
Geothermal power is getting a closer look from several directions. These new studies are based on "hot rocks" at temperatures of around 150 degrees C (about 300 degrees F) that can be reached by drilling a couple of miles into the earth's crust. This is a much more involved approach than dealing with surface or near-surface geothermal activity, as is used for much of Iceland's power generation.
Compressed-air storage coming to wind power | Green Tech – CNET News
A New Jersey company said on Tuesday it will invest $20 million over three years to develop an underground compressed-air storage system for wind turbines and other power sources, a sign of growing confidence in the technology.
Large Wind Power Park Will Be Peru's First Major Alternative Energy Project : EcoWorldly
The Peruvian alternative energy company Iberoperuana Inversiones SAC has commenced construction on a 240 megawatt wind energy farm. It is Peru's first major alternative energy project.
Iberoperuana Inversiones plans to invest $240 million in the farm, which is projected to provide clean electricity for an estimated 80,000 families in Peru's southern desert region of Paracas. The wind energy park will be located near the city of Ica (near Paracas National Park and the Nazca Lines) and will be known as the "Parque Eólico San Andrés" (San Andrés Wind Park).
ESA – Observing the Earth – Understanding Our Planet – Arctic ice on the verge of another all-time low
Following last summer's record minimum ice cover in the Arctic, current observations from ESA's Envisat satellite suggest that the extent of polar sea-ice may again shrink to a level very close to that of last year.
Envisat observations from mid-August depict that a new record of low sea-ice coverage could be reached in a matter of weeks. The animation above is a series of mosaics of the Arctic Ocean created from images acquired between early June and mid-August 2008 from the Advanced Synthetic Aperture Radar (ASAR) instrument aboard Envisat. The dark grey colour represents ice-free areas while blue represents areas covered with sea ice.
Sharon Beder's Publications
Sharon Beder's archival page with documents on the global electric industry.
This is one of the best resource pages out there for anyone wanting to look closely at what the big picture is!
The Mexican reforms | Energy Bulletin
In the vast interior of rural México, awareness of an approaching energy and economic tsunami is below even Alert Azul, the first stage of a hurricane watch. For those who read the newspapers or follow television there is no shortage of news about the usual political scuffling between Presidente Felipe Calderón Hinojosa and opposition party leader José Ramiro López Obrador concerning Cantarell oil field's breathtaking 14% annual decline rate. People just don't seem to register it as anything other than the usual politics that goes on in México City, a world away from their lives planting corn, grinding steel, or serving tourists with poolside Margaritas.
---
Nuclear Editorial and Opinions
Nuclear power can't live up to proponents' hype | Spartanburg, South Carolina | | Spartanburg Herald-Journal
While nuclear industry lobbyists and their political backers are pushing for new nuclear power plants, is a nuclear resurgence really upon us? Wall Street and the public remain skeptical due to spiraling costs, the continued lack of a solution to the nuclear waste problem and a spectacular boom in the solar and wind industries.
FT.com / Comment & analysis / Editorial comment – A nuclear impasse
Anyone who went off to the beach a month ago in the expectation that the future of Britain's nuclear industry had been settled will be returning to a serious disappointment. The structure of the industry is still undecided, while the government maintains the fiction that it is a question that can be resolved by the private sector alone. With the security of Britain's energy supplies at stake, this muddle and confusion is dismaying.
The Top Nuclear Stories is published twice weekly. It is a produced
using a combination of social bookmarking and programming.
You can view or join the public group and add your own stories
by going here -> http://groups.diigo.com/groups/nukenews
Blogged with the Flock Browser
Tags: energy, renewable-energy, reactors, safety, fuel-cycle, economics, reactors, n-waste